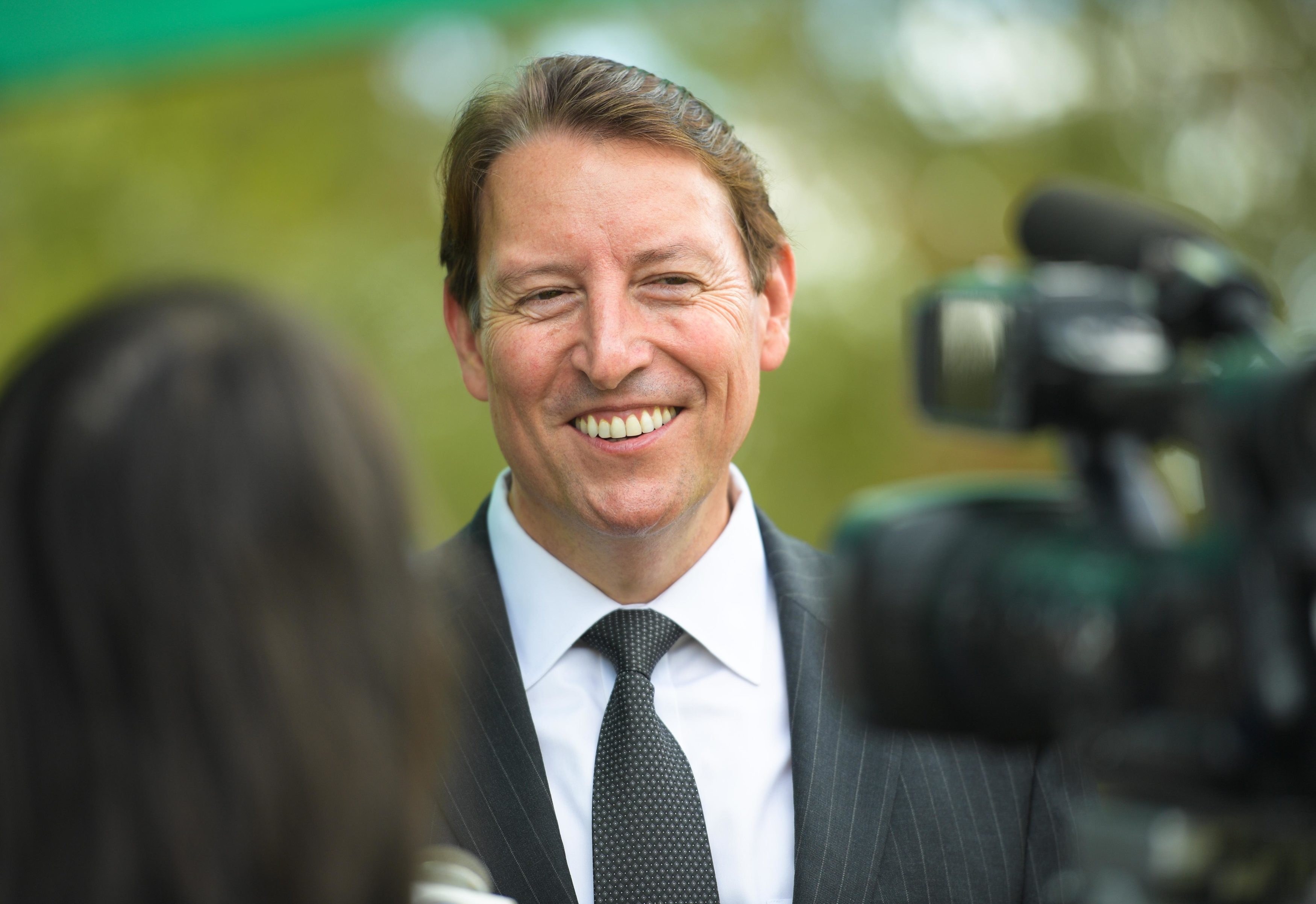 Senate President Bill Galvano said if incoming Gov. Ron DeSantis can flex his connection to President Donald Trump to land Florida a Medicaid block grant, the state could expand health insurance for the working poor.
As reported by Alexandra Glorioso of POLITICO Florida, Galvano isn't aiming for a repeat of 2015, when the state Senate voted to expand Medicaid under the Affordable Care Act before the state House rejected the plan.
This go around would require a lump sum of cash from the federal government, which Galvano said the Legislature could use to subsidize coverage for the Floridians who would have qualified for Medicaid if the state had opted to expand the government health insurance program.
"I think it is a positive that Governor-elect DeSantis has that relationship with the administration because that does provide some opportunity [on block grant funding]," Galvano told POLITICO Florida. "I just want to proceed with caution and, again, with the idea that we have to have quality care as well as affordable and accessible."
DeSantis pitched his relationship with Trump as one of the key selling points of his gubernatorial campaign. Glorioso reached out to the incoming gubernatorial administration but didn't receive comment on whether a Medicaid block grant was among DeSantis' priorities.
New House Speaker Jose Oliva, however, was receptive to using a potential Medicaid block grant to expand coverage.
But Oliva and Galvano don't see eye to eye on all things health care.
Oliva favors expanding the scope of practice for nurse practitioners and eliminating provisions that put strictures on where hospitals may open up shop, a regulation the Miami Republican believes stymies competition and raises health care prices.
Galvano, on the other hand, has intimated that scope of practice changes could lead more doctors away from the Sunshine State at a time when there's already many medically underserved areas of the state, and Galvano doesn't harbor the same negative feelings on the state's Certificate of Need laws — the rules that govern where hospitals may open — need to be retooled.
But if a block grant is on the table, he is more than willing to hash out those differences with his counterpart in the House.
"The Speaker wanted to open the conversation and I'm eager to have it and really dig into if there are opportunities where we can deregulate or protect regulation, but do it based on — again — the three pillars of necessary care that should exist," Galvano said to POLITICO Florida. "Access, affordability and quality."
One of the priorities Galvano floated was preventative care Medicaid patients to raise their general wellbeing and to diagnose diseases earlier, before they become financially burdensome.
"What the big 'if' is, what does it really look like? And we'd have to really have to review the demographics and crunch the numbers, but we know those things are really running up the cost," Galvano told POLITICO Florida.