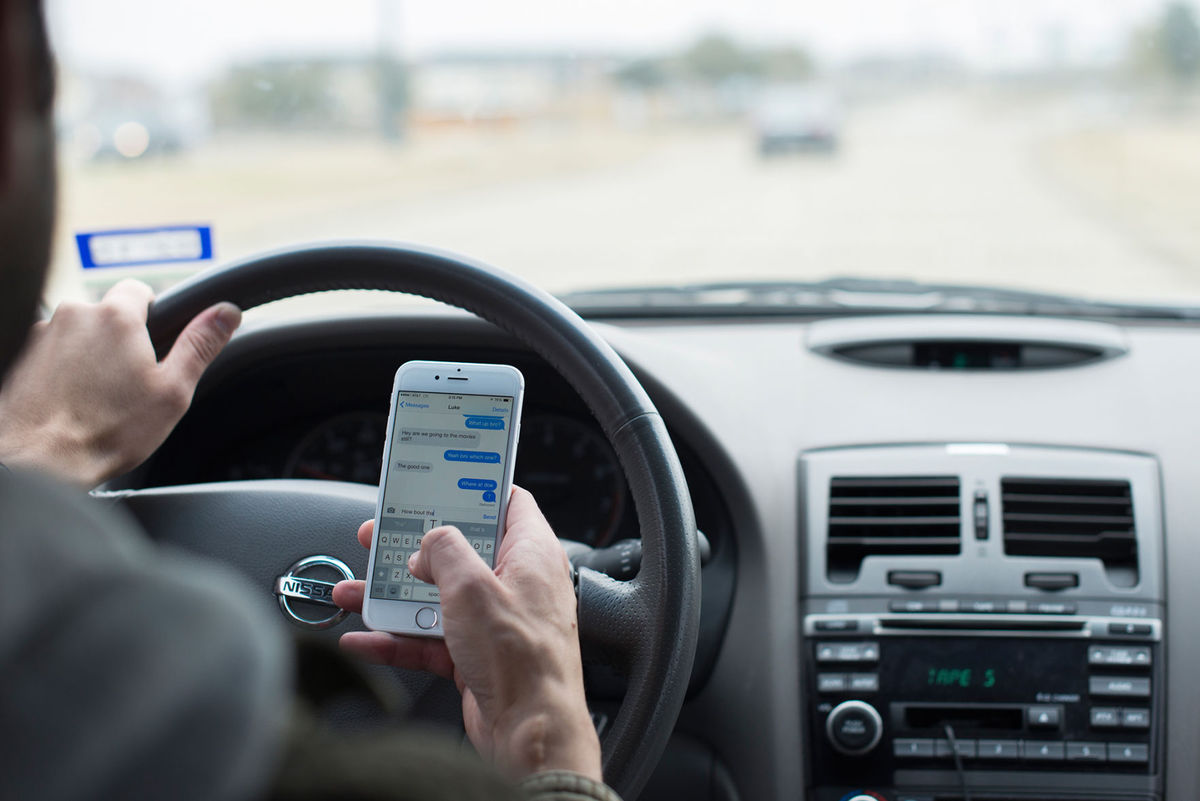 Among the crop of early bills filed ahead of the 2019 Legislative Session is a push to prevent Floridians from talking and texting while operating a vehicle.
State Sen. Wilton Simpson, a Trilby Republican, earlier this month filed legislation (SB 76) that would ban the use of handheld communications while driving. In the House, Boca Raton Democratic state Rep. Emily Slosberg filed a similar bill (HB 45) on Monday.
It's a sign that a near-annual fight in the Legislature is back, although nuanced.
This time around, legislation goes a step further and in doing so could appeal to those who've pointed out potential caveats in the past.
Last year's push sought only to make texting while driving a primary offense, allowing law enforcement to pull over drivers typing away at their phone. Currently, texting is a secondary offense, meaning law enforcement cannot stop drivers for that reason alone.
The bills this year remove the ambiguity of a texting ban and instead would make illegal any and all handheld cell business behind the wheel. Infractions would be primary offenses. 
Slosberg's bill actually provides for hands-free communication, capable via technology like Bluetooth systems installed in newer cars. Similarly, Simpson's staff believes hands-free driving would still be legal should their bill become law, as it doesn't explicitly prevent drivers from using hands-free systems. 
The texting ban measure in 2018, carried by Slosberg and Tampa Republican state Rep. Jackie Toledo, passed overwhelmingly in the House but died after failing to catch traction in the Senate.
Those against the legislation last year and in years past have feared such laws could infringe upon personal liberty. State Sen. Rob Bradley, who will head the powerful Senate Appropriations Committee again this year, expressed concern during last year's Session that the texting ban could lead to an increase in unwarranted traffic stops.
According to Simpson, a powerful member in line to assume presidency of the upper chamber in 2020, such criticisms were merited.
"Bills filed in previous years that focused solely on texting while driving raised legitimate privacy concerns," Simpson told Florida Politics in a written statement. "My hope is that we can address the privacy aspect, and get something done to make our roads safer."
Former House Speaker Richard Corcoran had supported last year's texting ban measure, a signal that it might catch needed steam to become law. The chamber recorded just two no-votes when the bill reached the floor.
Among those supporting last year's texting ban: Jose Oliva, who officially took over as House Speaker last week.
Notably, Slosberg has been an advocate for increased traffic safety. Her twin sister, Dori, died in a 1996 traffic accident.
There are some differences between the current House and Senate versions of the bill. 
Simpson's bill would require that any ticketing proceeds from the new law be directed to the Emergency Medical Trust Fund of the Florida Department of Health. That stipulation is absent from Slosberg's legislation.
Unlike Simpson's bill, Slosberg's version would require law enforcement to record the race of drivers pulled over for using cellphones. It provides for that data to be submitted to the Governor, Senate President and House Speaker.
"Traffic accidents and fatalities are in most cases completely avoidable," Simpson added. "I look forward to healthy debate on this issue and a commonsense policy that will improve the lives of Floridians and our visitors."