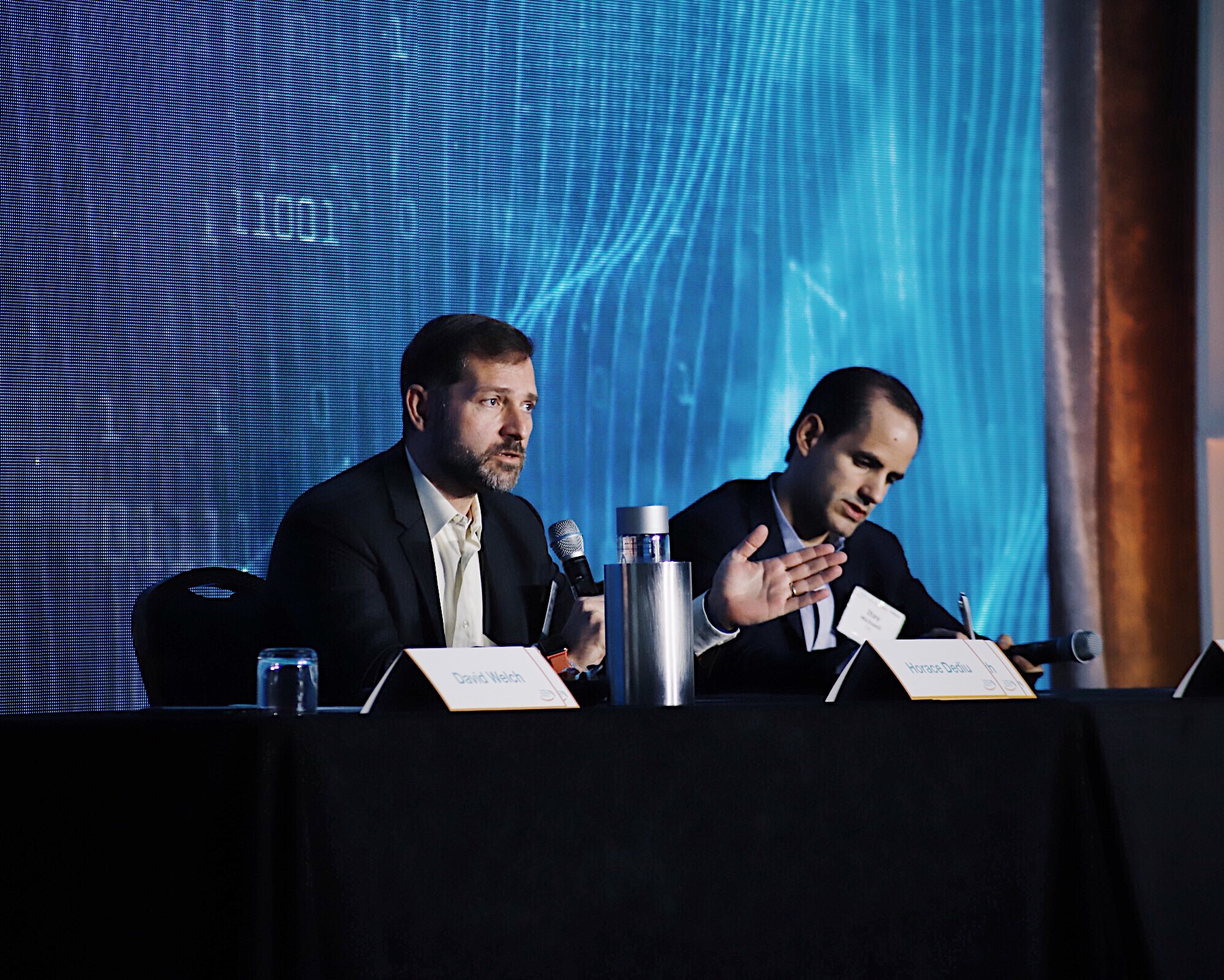 Fully autonomous — that is, all the time in all of the places — driverless cars are still a long way off. But existing technology makes a driverless future closer than most realize.
The answer lies, in part, in autonomous vehicle networks, subscription services and robo-taxis.
That was the message during the first session of the Florida Automated Vehicle Summit in downtown Tampa Tuesday. It's a way to get cars off the road, add personal convenience and reduce commuting costs.
"You can enable some significant services," said Itay Michaeli, an analyst for Citi. "You can send your car off for deliveries in the middle of the night, for example."
Putting completely driverless cars on the road requires a lot. The in-car technology is mostly already there. A host of sensors and high-tech GPS tracking paired with different types of radar allow cars to, theoretically, operate without a human driver.
But the infrastructure is a way off (that's a conversation coming up later during the conference.)
Instead, Michaeli explained some "Level 4" autonomous vehicles — those that are mostly equipped for driverless operation — could drive without a human present in the middle of the night on certain roads where infrastructure was available.
That would open opportunity for car owners to, as Michaeli said, send the car out on midnight errands. It could also allow owners to "send" their car back to a dealership where vehicle subscribers could use it when the owner doesn't need it.
The idea allows people to own a car if they want to own a car, but opens to possibility of a subscription service to those who don't necessarily need a car as often, to only pay when they do.
But like any problem, there's often not just one solution.
As Michaeli points out, there's a lucrative market for driverless network services — companies like Uber or Lyft that could tap into the technology to reduce overhead and provide higher levels of service for riders. The result could end up being a saturation of the market that winds up catering to individual riders and does nothing to reduce traffic congestion.
That's where the idea of robo-taxis comes into play. It sounds like a futuristic movie with robots hoisting people from one destination to another.
But it's already here. Autonomous vehicle taxi service is already available in closed communities including in the Villages in Central Florida.
Not all of the solutions are centered on light duty passenger vehicles.
Micro-mobility options like bikes, scooters and even golf carts are becoming increasingly popular. Tampa is seeking proposals for companies to provide dockless, motorized scooter rentals throughout the city.
Use of such mini-vehicles is on the rise, according to Horace Dediu, an analyst with Asymco. He said the prevalence of scooter sharing services worldwide is growing, on average, 10 times every year.
To compare, Uber and Lyft account for about 10 trillion passenger trips each year. Scooter-sharing companies like Lime account for about 10 million, but their popularity is growing faster than car-share. Use is also growing more rapidly than private passenger vehicle use, according to Dediu.
Electric scooters are certainly not in the same technological realm as autonomous vehicles, but they are a transportation solution that pairs well with the early days of driverless vehicle integration and vehicle-abandoning behaviors.
Such micro-mobility options allow commuters to ditch cars in favor of just about anything — Uber, public transit, driverless cars — and still have transportation options to make small trips that might not necessarily need a larger vehicle.
The discussions were part of the two-day Florida Autonomous Vehicle Summit sponsored by the Tampa Hillsborough Expressway Authority, Florida Department of Transportation and the University of South Florida's Center for Urban Transportation Research.
Other topics speakers will tackle include modifying existing infrastructure to accommodate driverless cars, land use in an evolving tech savvy transportation world and the technology pulling it all together.
The conference also features product demonstration including autonomous shuttles, LIDAR used to power driverless vehicles and other high-tech gadgets used in an evolving transportation world.