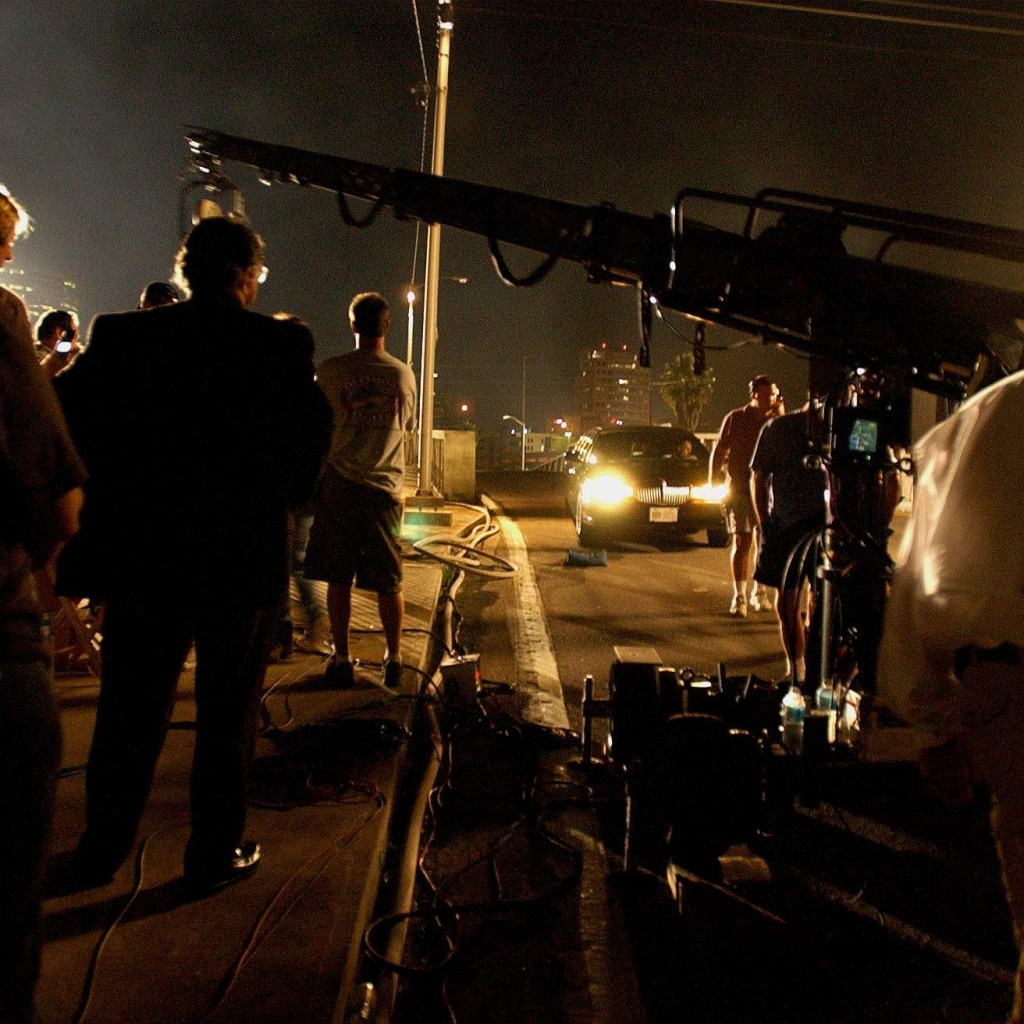 Florida will have to consider economic incentives if it wants television and film productions to shoot here, according to Florida TaxWatch's newest research report.
That idea has found favor in the state Senate, but runs counter to new Republican House Speaker Jose Oliva's stance, who has called production incentives "tantamount to corporate welfare."
Even GOP Gov.-elect Ron DeSantis isn't fully sold on the idea.
The entertainment industry surely has a foothold in Florida, with 150,000 direct jobs and over $2 billion in wages. However, the state ranked 10th in terms of television and film productions shot (in 2016), raising questions about the viability of the industry.
Florida, unlike every other state in the Southeast, does not offer an incentive program, the report notes. The tax credit incentive was eliminated in 2016, and the trend is moving productions to Georgia, which robustly supports the industry.
"Lost opportunities" outlined in the report add up to over $1 billion and 87,000 cast and crew jobs.
For example, "in September 2016, just a few months after the Legislature let the state's film and entertainment incentive program expire, Netflix canceled the show 'Bloodline,' whose first two seasons had been filmed in the Florida Keys," Florida Trend reported.
"Two months later, HBO announced that it was moving production of 'Ballers,' whose first two seasons had been filmed in Miami, to California."
In 2010, lawmakers set aside nearly $300 million for incentives to bring movies and television projects to Florida. That money ran dry and lawmakers have since been disinclined to set aside any more.
Complaints about that initiative ranged from credits all being claimed within "minutes" of release, to being "first come, first served" instead of using some sort of subjective review, to making people physically stand in line to apply for the credits.
Nonetheless, Florida TaxWatch President and CEO Dominic M. Calabro says "economic development has been a longtime focus of the Sunshine State."
The state's "business-friendly tax climate, good weather, and beaches have their advantage (but) state policymakers should strongly consider a sound, fiscally-responsible incentive program to help grow targeted industries such as film and television production," he added.
Film and television content, added Film Florida executive director John Lux, "should be created in Florida, creating high-wage jobs for Floridians, pumping new money into our economy, and showing off our state on the large, small and mobile screen."
And former state film commissioner Paul Sirmons urged a "targeted program," one that would show that Florida was "open for business."
One effort in the 2018 Legislative Session would have offered funding up front to producers, rather than providing tax credits after a shoot finished.
Miami-Dade Democratic Sen. Annette Taddeo carried a bill to create a "Florida Motion Picture Capital Corporation" to "encourage the use of this state as a site for scripted productions by providing financing to such productions." That measure did not immediately fund it, however.
It died in the Senate's Appropriations Subcommittee on Transportation, Tourism, and Economic Development, or 'TED Approps.'
But it's unlikely it would have gone anywhere in the incentive-averse House, now headed by Oliva. The Miami Lakes Republican has historically frowned upon anything perceived as a public money giveaway.
"Incentives are tantamount to corporate welfare," Oliva told the Miami Herald in 2015 during a similar debate. "People have a tendency to believe that pro-business means doing anything you can to get business here, even if it means un-leveling the playing field and spending taxpayer dollars." 
House spokesman Fred Piccolo on Thursday said Oliva's position remains the same.
Americans For Prosperity-Florida, the Sunshine State's chapter of the free market organization founded by billionaire businessman David Koch, has long inveighed against film and TV incentives.
"Florida currently ranks first thanks to policies that have helped shape our economic opportunities, and that ranking was achieved without film incentives," Chris Hudson, AFP's Florida state director, said Thursday.
"Jobs continue to come to the state without film incentives. Tourism continues to set records without film incentives. Florida shouldn't join the arms race to the bottom," he added.
"Florida's last film incentive program produced a measly 18 cents return on investment for taxpayers after squandering hundreds of millions of dollars that should have either gone back to hardworking taxpayers or been used on essential government services.
"There are great stories to be told in Florida, but taxpayers should not be forced to fund Hollywood's corporate welfare sequels," Hudson said.
As a candidate, DeSantis wouldn't commit to full-throated support.
Asked by the Tampa Bay Times this September whether he supported "tax incentives to recruit businesses to Florida, including tax breaks for producers making movies in the state," the now-incoming governor was circumspect:
"Maybe, but it depends on the situation."
__
Jacksonville correspondent A.G. Gancarski and Senior Editor Jim Rosica in Tallahassee contributed to this post.