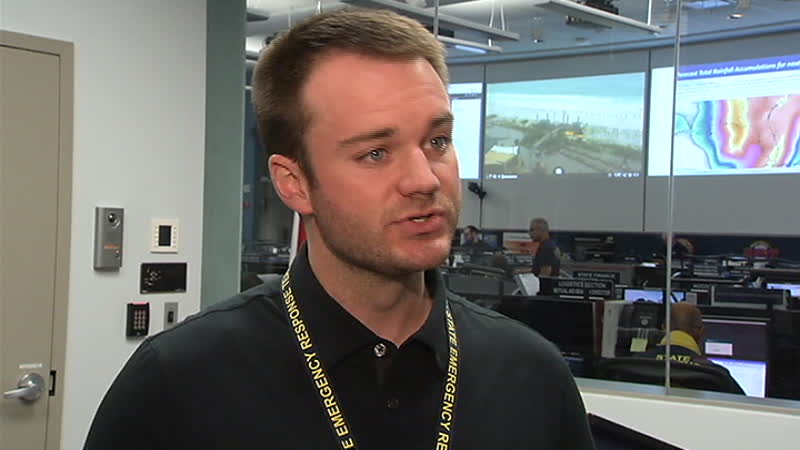 Florida Division of Emergency Management Director Wes Maul will leave his post as Gov.-elect Ron DeSantis takes office in January.
Maul informed colleagues at the state agency of his decision on Thursday. DeSantis will appoint the next Director. The movement was first reported by POLITICO Florida.
"I will soon depart secure in the knowledge that traditional attitudes have shifted, effective leaders have risen, responsible processes have become entrenched, and that our state's inevitable next disaster operation will be in the experienced, compassionate hands of the world's best emergency management team," wrote Maul.
Gov. Rick Scott appointed Maul to the post in 2017 after former Director Bryan Koon's resignation shortly after Hurricane Irma swept through the state.
Before leading the state's emergency operations, Maul spent about three years working as a special assistant to Scott, with duties ranging from running the Governor's daily schedule and coordinating his travel. He joined DEM in 2016.
Before joining Scott's office, Maul attended law school at the University of Florida and worked as a delivery associate at Mattress Town of Gainesville.
Hurricanes Hermine, Matthew, Irma and Michael all transpired during Maul's time at the agency. But he led the state through just one major storm: Michael, the powerful category 4 cyclone that struck the Panhandle and Big Bend regions in early October. 
"As our paths diverge, please know that Florida's nearly 24 million residents and visitors could not have asked for a more morally driven, deeply academic and steadfastly dedicated team of consummate professionals," wrote Maul. "I will always treasure the time I have spent working with each and every one of you and will never forget the lessons learned through thousands of hours spent together in the State Emergency Operations Center tackling the most critical problems facing Florida's vulnerable and severely impacted communities."
The Miami Herald/Tampa Bay Times reported last week that DeSantis is considering state Rep. Jared Moskowitz for the role. Moskowitz is a Democrat from Coral Springs.
Susie Wiles, DeSantis' former campaign manager and current transition team leader said DeSantis "has been interviewing for many agency head positions – including DEM." But no offer for the position has been made.