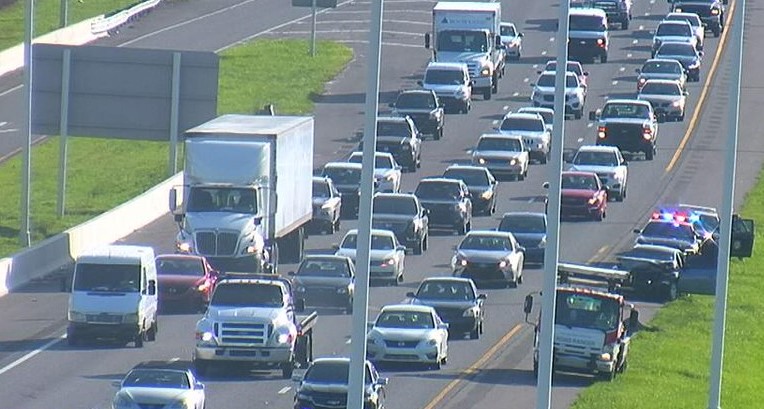 Hillsborough County is moving forward with plans to appoint four members to the transportation sales tax oversight committee despite a lawsuit questioning the validity of the new charter amendment voters approved in November.
The commission voted Wednesday to begin exploring options for appointees including advertising the positions broadly online and in the media and allowing commissioners to interview applicants one-on-one.
They also instructed Hillsborough County staff to create an outline of how to move forward with interlocal agreements with the cities of Tampa, Temple Terrace and Plant City and the Hillsborough Area Regional Transit Authority outlining what to expect uniformly from the oversight committee.
Under terms of the new charter amendment that stemmed from the successful All For Transportation referendum campaign, Hillsborough County Commission will appoint four members to an oversight committee. That committee would review project proposals from governments and agencies receiving tax revenue for transit and transportation uses to ensure they are in compliance with the county charter.
At issue is whether the new charter contradicts previously adopted state law embedded with in State Statute 212. Hillsborough County Commissioner Stacy White, a longtime vocal opponent of the tax initiative, filed a lawsuit in Hillsborough County court seeking to squash the voter-approved tax, arguing, among other things, that the oversight committee usurps elected authority for establishing public funding plans, which state law requires elected officials to create.
Because of the lawsuit, questions arose about whether or not the county should move forward with implementing the new charter if its fate was still uncertain.
But a barrage of public speakers showed up at Wednesday's meeting demanding commissioners move forward with the will of the voters. The tax passed in Hillsborough County with 57 percent of the vote.
"It is something that you swore to uphold. Instead we're talking about silly political games," transit activist and All For Transportation volunteer Kevin Thurman said. "It's your duty to move forward and implement it."
Newly elected Hillsborough County Commissioner Kimberly Overman gifted her colleagues bracelets emblazoned with the phrase "because I said I would" in what she called a reminder to uphold their elected duties.
Despite approval last month, Hillsborough County still has not updated its charter online to reflect the new provision. The board remedied that, voting to include the charter language and to post potential projects as they are proposed.
Hillsborough County Administrator Mike Merrill said the county has already identified about $36 million in projects that could be funded using the new tax. Those projects include things like road safety enhancements, traffic congestion relief, new sidewalks, intersection improvements and general road maintenance.
He said the county would be ready to submit those projects to the oversight committee once it's seated, which he expects to happen in the spring.
Of the county's four appointees, two must be experts in relevant fields including planning, engineering or construction. The other two would be open to any applicants.