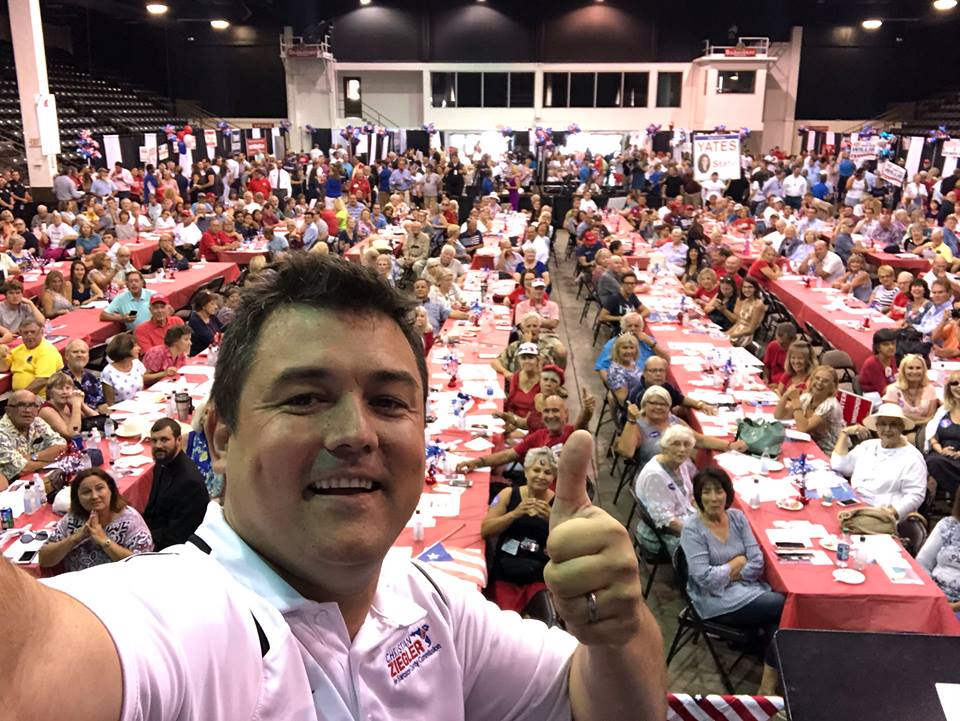 Christian Ziegler, Sarasota County State Committeeman, announced he will run for vice chair of the Republican Party of Florida, and that he's got the support of Joe Gruters, the frontrunner for the chair.
"For years, I have assisted almost every single one of our counties and committee members do everything from get their personal email setup to helping them secure speakers for their county Lincoln Day Dinners," Ziegler said.
"And with it being rare for me to go consecutive days without having one of our counties reach out to me for help, advice or to simply brainstorm on an issue facing them at the local level, I believe this new role will allow me to be much more effective in my outreach and service to you."
Ziegler, who last year challenged outgoing chair Blaise Ingoglia, had publicly considered another run for the party's top post, but announced his decision as state forces lines up behind Gruters, Republican Party of Sarasota Chair.
He's the second top contender for the chairman position to back out of the race and to run for chair instead. Leon County Chair Evan Power announced yesterday he would run for the No. 2 post while praising Gruters as a choice.

"There are few people in the Party that I have known as long and have worked together as well with as Joe Gruters," Power said.
Ziegler says he actually has the support of Gruters, a close political ally and family friend.
But whether an appetite exists within Florida's 66 non-Sarasota counties to have a chair and vice chair hailing from the same area remains to be seen.
Ziegler and Power for most of the last year have jockeyed for support should they run for chair. While Power's role as a lobbyist drew questions about his ability to run the party, others have questioned if Ziegler can devote enough energy to a party position after his recent election as a Sarasota County Commissioner.
Notably, Gruters also holds elected office, recently winning a state Senate seat after two years in the Florida House.
But Ziegler stressed his own connections not just to Gruters but to the President Donald Trump's leadership team in Washington, D.C.
He said he already boasts the support of Gruters and Escambia County State Committeeman Jeremy Evans.
Power, Evans and Ziegler were all among candidates Gov.-elect Ron DeSantis interviewed earlier this week as he considered who to support for chair. DeSantis is expected to announce his support for Gruters later today.
"This isn't simply an attempt to move up in rank, but instead, to serve in a role that will give me an opportunity to mix my passion for our Republican Party with a louder voice and access to additional resources to help our local counties, our hardworking grassroots activists and our Republican candidates and elected officials in a greater capacity," Ziegler said.