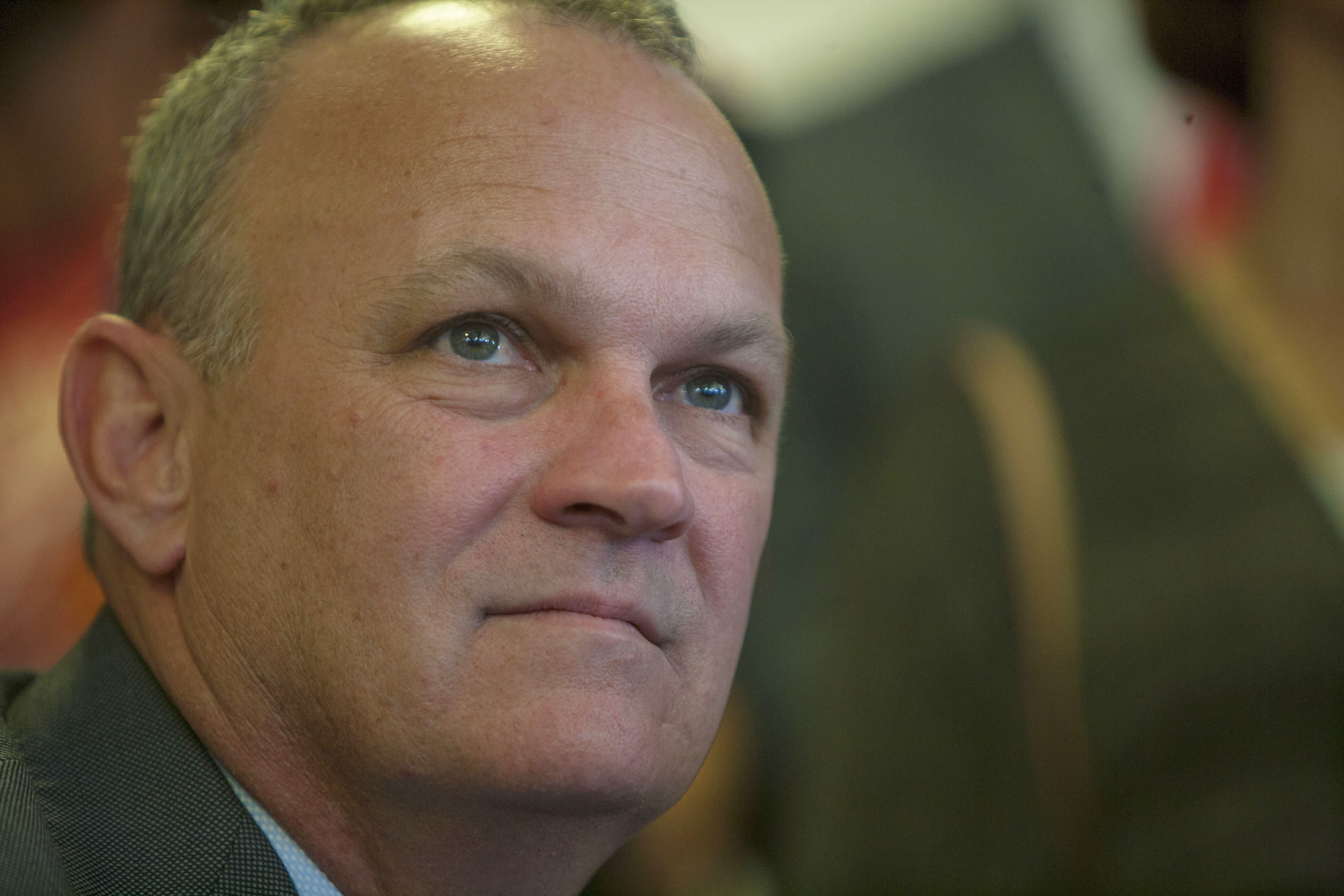 As anticipated, Gov.-elect Ron DeSantis is bringing in former House Speaker Richard Corcoran as the next Education Commissioner.
That means Corcoran, a Land O' Lakes Republican who was term-limited in 2018, will likely soon take over as the chief educational officer of the state. He'll have powerful discretion over staffing decisions inside the Department of Education, and will act as the primary liaison between DOE and the State Board of Education, a rulemaking authority comprised of seven gubernatorial appointees who serve staggered four-year terms.
The recommendation from DeSantis, announced Thursday, also means Corcoran should soon oversee strategic planning and budget development, general administration, assessment and accountability of DOE. He'll submit budget requests for school operations to the Legislature each year, and he'll act as the "sole custodian" of DOE-managed education data, according to Florida law.
The Board will ultimately have the final say on Corcoran's appointment. It is scheduled to meet on Dec. 17 by phone. 
Early comments from Board Chair Marva Johnson point to a successful appointment of Corcoran.
Johnson, who also on Thursday was named to a panel to advise DeSantis on educational matters, had kind words for Corcoran and said she'd review the nomination.
"[Corcoran] has the knowledge and experience to ensure continued success at the Department of Education and to protect Florida's legacy as a national leader in education," Johnson said. "He is truly passionate about helping all students get a world-class education." 
The widely anticipated Corcoran tap is among DeSantis' early actions as Gov.-elect. On Thursday, DeSantis also picked Democratic state Rep. Jared Moskowitz to run the Division of Emergency Management. DeSantis has made one other major staffing decision, hiring Shane Strum in November as chief of staff. DeSantis also has surrounded himself with numerous insiders, electeds and political veterans to plan his transition into office. 
DeSantis called Corcoran a known "no-nonsense reformer whose sole focus has been how best to support students, parents and teachers." 
"I know Richard will never stop fighting until every child in Florida has access to a world-class education," added DeSantis. 
Corcoran is expected to aid in the expansion of school-choice policies, friendly to charter schools and other nontraditional public education venues. It will complement his legacy as Speaker, which is in part defined by a series of landmark, pro-school-choice changes to statewide education.
During the 2017 Legislative Session, the Land O' Lakes Republican championed The "Schools of Hope" plan. The eventual law provided for "hope operators," who could set up charter schools within 5 miles of "persistently" low-performing public schools. It also provided money for traditional low-performing public schools. A lawsuit currently moving through the courts challenges the law, known as HB 7069, claiming it is unconstitutional because it infringes on the decision-making powers of local districts. A circuit court judge, however, already has upheld the law. An appeal is pending.
Another school choice measure that passed under Corcoran's watch came earlier this year. Among other things, the House's K-12 education bill provided "hope scholarships" for bullied students to transfer to private school or cover transportation costs to attend a public school in another district.
But those same school-choice friendly measures already are fueling criticisms of Corcoran's next gig. Fedrick Ingram, president of the Florida Education Association — the state's largest teachers' union — said his organization has "reason to be concerned" about the news. 
"Corcoran presided over the passage of a starvation-level education budget that did not meet the needs of our neighborhood schools and students," Ingram said. "He presided over the passage of anti-union legislation that targeted only teachers' unions."
Ingram also suggested Corcoran,  a "trial lawyer and politician," is unqualified for the job, unlike current Education Commissioner Pam Stewart, who announced her resignation on Tuesday and will retire the same day DeSantis takes office, Jan. 8.
"We often disagreed with Commissioner Stewart, but at least she had worked in our schools as a teacher and administrator," Ingram said. "She knew about education from first-hand experience."
Corcoran's political trajectory did not portend Wednesday's announcement.
As an ideologue who had made waged high-profile legislative dogfights from his top seat in the state House, it was thought that Corcoran would enter the Republican primary race for Governor.
Despite such speculation, fueled by hefty fundraising through Corcoran's political committee and even an unofficial debate on sanctuary cities with eventual Democratic gubernatorial nominee Andrew Gillum, Corcoran refrained from entering the two-way battle for the GOP nomination between Agriculture Commissioner Adam Putnam and then-Congressman DeSantis.
But DeSantis didn't benefit from Corcoran's absence on the ticket. Instead, he gained a political adversary.
When Corcoran announced in May his plans to stay off the ballot in 2018, he did so alongside Putnam during a news conference in Tallahassee. Then, Corcoran said it took him "2.2 seconds" to determine he'd back Putnam.
"Conservative principles don't matter to career insiders, just deals and deal making," the DeSantis campaign said in a response to Corcoran's endorsement of Putnam in May. The campaign also accused Corcoran and Putnam of being players in the "Tallahassee swamp."
When asked about DeSantis during that same May news conference, Corcoran questioned whether the eventual Gov.-elect issued the criticisms "from a studio in New York."
But after DeSantis handily trumped Putnam in the late-August primary, Corcoran jumped behind his party's pick, mending the wounds inflicted just months prior. 
Before the election ended, Corcoran-affiliated Watchdog PAC would chip in $50,000 to DeSantis' bid, and more than $20,000 worth of "software services" and "voter research," according to state campaign finance records.