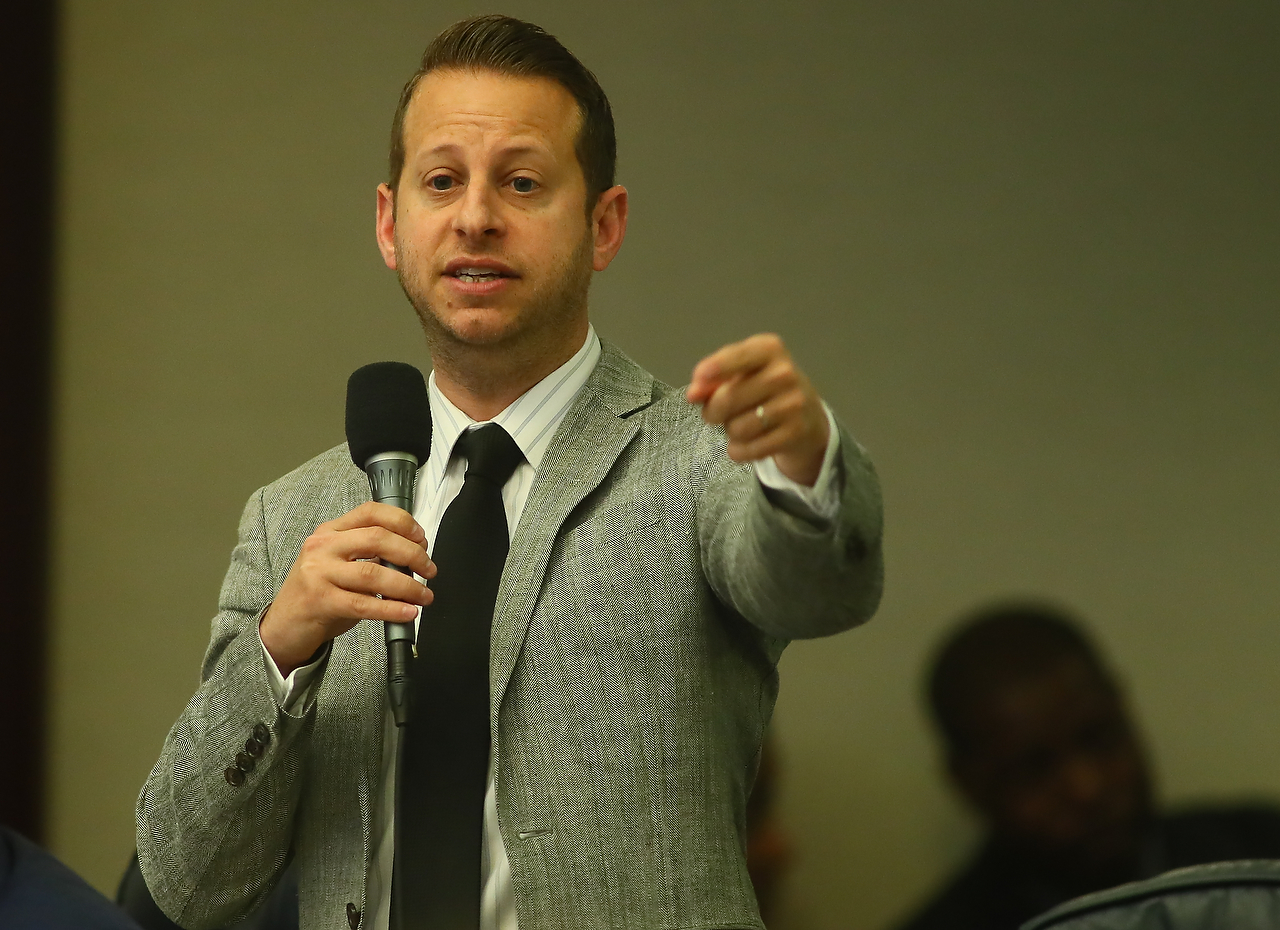 Democratic state Rep. Jared Moskowitz will take over the state's emergency operations under Gov.-elect Ron DeSantis' administration.
The DeSantis campaign announced the hire on Thursday. Moskowitz replaces former Division of Emergency Management Director Wes Maul, who announced he would leave the post sometime during January.  
"Representative Moskowitz will be a great leader for the future of the Florida Division of Emergency Management, preparing our state for situations that need rapid response and real-time execution in the face of crisis," said DeSantis. "Florida has a long history of being a model for the nation in emergency preparedness and response, and with Jared at the helm, I am confident this legacy will continue.
"Floridians will be well served with Jared Moskowitz leading this vital agency."
The pick represents a reach across the aisle from DeSantis. Moskowitz is a legislator from Coral Springs and is outspoken on gun control. In his district is Parkland, home to Marjory Stoneman Douglas High School, where 17 students and faculty were killed during a school shooting in February.
Florida Democratic Party Chair Terrie Rizzo called Moskowitz the "perfect choice" for the position.
"[Moskowitz] has proven himself to be an effective leader in the State House and his work in disaster response makes him prepared on day one to do the job," Rizzo said. "We know Rep. Moskowitz will continue to be an effective leader that looks out for all Floridians in times of emergencies, and we are proud of his appointment!"
The office isn't political in nature. And Moskowitz has experience related to disaster management.
According to his member page, Moskowitz works as general counsel and director of government relations for AshBritt Environmental, a "rapid-response disaster recovery and special environmental services contractor" in Deerfield Beach.
Moskowitz also served on the Select Committee on Hurricane Response and Preparedness. The special panel was spawned by former House Speaker Richard Corcoran ahead of the 2018 Legislative Session. Members were tasked with forwarding recommendations to the Legislature on how to address the damage wrought by Hurricane Irma.
Moskowitz and Republican state Reps. Jamie Grant and Paul Renner were tasked with looking at "Future Hurricane Expenditures and Tax Relief."
Moskowitz received his bachelor's from George Washington University and is a law graduate of Nova Southeastern University. He was first elected to the Florida House in 2012.