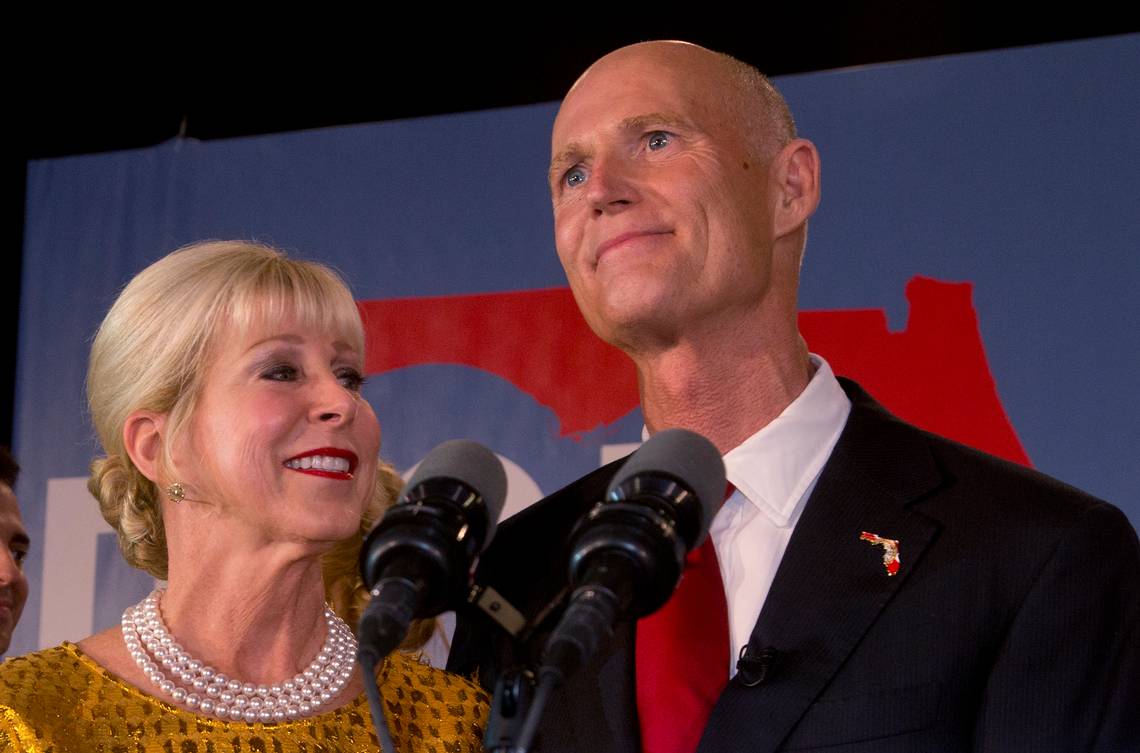 It took more than $82 million in campaign funds for Republican Rick Scott to boot Democratic U.S. Sen. Bill Nelson from office, and more than three quarters of that cash came from two-term Governor's personal wealth.
The post-election finance report for Scott's principal campaign committee, Rick Scott for Florida, shows the former HCA exec plunked down $63.5 million over the course of his seven-month bid to knock off Florida's senior U.S. Senator, which accounts for nearly 77 percent of the campaign's total haul.
That doesn't match the $73.2 million he and his wife, Ann Scott, pumped into his 2010 bid for Governor, which saw him go from a political unknown to the top spot in the state government. It does, however, trounce the $12.8 million he spent to secure re-election in the 2014 gubernatorial contest between he and former Gov. Charlie Crist.
Overall, Scott has put nearly $150 million of his own money behind his campaigns since he first entered the Sunshine State political scene nearly a decade ago.
Florida Politics' autopsy of outside spending in the Senate race found another $87 million in spending by outside groups, including $32.1 million to boost Scott's bid.
A big chunk of that cash was spent by Scott's affiliated committee, New Republican PAC. That fund didn't get an infusion from Scott, though it did draw in some hefty contributions from the donor class, including $7.5 million from Kenneth Griffin, the billionaire leader of a Chicago-based hedge fund and a big-time contributor to Republican political committees.
Compared to Scott's prodigious effort, Nelson's campaign fundraising was positively picayune.
His campaign hasn't filed its post-general finance report. Nelson's pre-general report, which covers through Oct. 17, showed just $26.6 million raised and $24.5 million spent. His campaign filed a number of 48-hour finance reports in the leadup to Election Day, but they didn't put much of a dent into the massive fundraising disparity.
Outside spending on behalf of Nelson hit $54.7 million, making for a total of at least $81.3 million sunk into his losing effort. Campaign and third-party spending in favor of Scott combines to $114 million.
The Scott-Nelson contest was one of the closest U.S. Senate races in history. After a machine recount, and a manual one, the two men were separated by just 10,033 votes — 0.12 percent of the nearly 8.2 million cast.
Nelson conceded on Nov. 18.