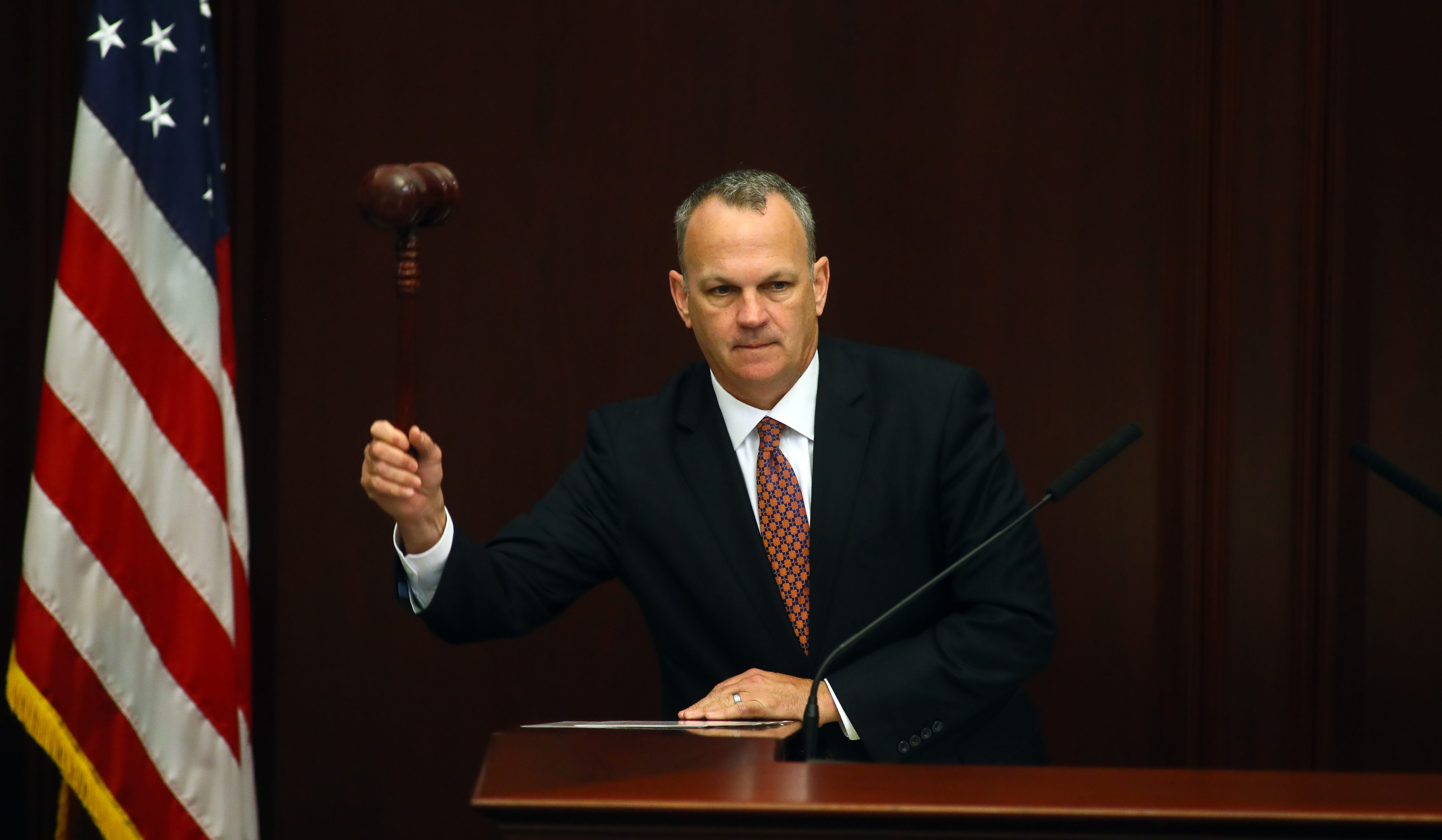 A conservative-leaning organization of school board members is praising news of former Republican state House Speaker Richard Corcoran's likely next job: Florida Education Commissioner.
After Gov.-elect Ron DeSantis recommended Corcoran, of Land O' Lakes, for the position on Thursday, the Florida Coalition of School Board Members chimed in with support. Powerful Republicans in the state also weighed in on DeSantis' pick for the education post. 
The support comes as some criticisms have surfaced regarding Corcoran's appointment. The Florida Education Association, the state's largest teachers' union, has expressed concern over Corcoran's education priorities from his time in the state House. It also urged the state to conduct a broad search for the next Education Commissioner before the Corcoran pick became official.
But Corcoran "has long promoted the same core values that our association believes in," said FCSBM President Tina Descovich.
"He is a champion of parents' rights, school choice, fiscal accountability, and solution-oriented partnerships," added Descovich, who helms the District 3 seat on the Brevard County School Board. "We believe he will be a tremendous asset to Florida's education system and we look forward to working with him and others in furthering freedom in education for all students."
FCSBM honored the former Speaker with its "Fighting for Kids" award earlier this year. Core values of the organization include local control, parents' rights, accountability and fiscal responsibility. 
Some Republicans see Corcoran as someone who could interrupt the norm as the state's chief educational officer.
"Richard will fearlessly challenge the entrenched status quo to ensure that every student has access to a high-quality education," said former Gov. Jeb Bush. "He is a champion of high-quality teaching and parent empowerment, and is a passionate advocate for expanding opportunity, especially for children most at risk."
Jose Oliva, a Miami Lakes Republican state lawmaker who in November replaced Corcoran as House Speaker, said "educators, parents, and students will have no better friend than Richard Corcoran and the status quo no greater foe."
"Under his leadership, the Florida Legislature said we will not allow another child to be victimized by a bully, and we will protect and defend underprivileged Floridians who just want a fair shot at the American Dream," added Oliva. 
The State Board of Education will ultimately have the final say on Corcoran's appointment. It is scheduled to meet by phone on Dec. 17. Board Chair Marva Johnson said Corcoran "has the knowledge and experience to ensure continued success at the Department of Education and to protect Florida's legacy as a national leader in education."