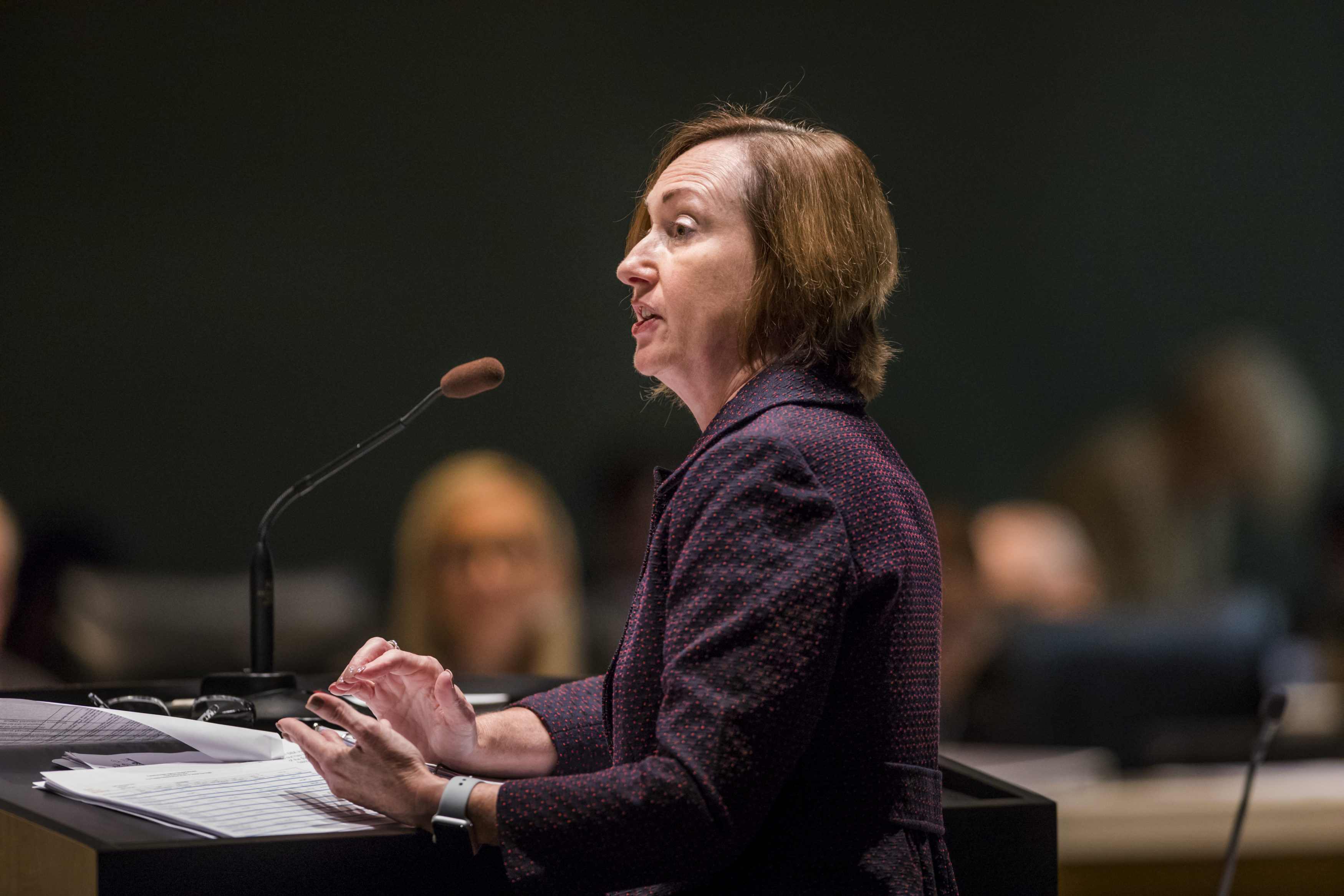 Cynthia Kelly, Gov. Rick Scott's longtime policy and budget director, will keep her current job when Gov.-elect Ron DeSantis takes office.
DeSantis announced on Friday that Kelly will continue to serve as the Director of the Office of Policy & Budget, or OPB.
"Cynthia is a long-time, trusted advisor whose work ethic and dedication to the people of Florida is second to none," DeSantis, who takes office Jan. 8, said. "I am proud and grateful to have Cynthia continue her work for our great state by joining our administration."
DeSantis will present a budget to the Legislature sometime ahead of the 2019 Legislative Session beginning in March. As the head of OPB, Kelly will play an instrumental role in shaping under DeSantis' direction a budget proposal for the Legislature.
"I look forward to working with her to craft our first budget, one that honors the commitments I made to the people of Florida as we campaigned throughout the state," DeSantis said of Kelly.
Scott, who was recently elected to the U.S. Senate, last year proposed an $87.4 billion budget as a template for lawmakers to work from ahead of the 2018 Legislative Session.
The actual budget, something the Legislature must pass each year, is subject to the Governor's line-item veto power.
Kelly has worked in her current role since 2013. She's previously served as the staff director for both the Florida Senate and the Florida House of Representatives. Kelly also has managed appropriations subcommittees in both chambers.
Kelly received her bachelor's degree from Florida State University and is a Certified Public Manager. She is married and has two adult children living in the Tallahassee area.