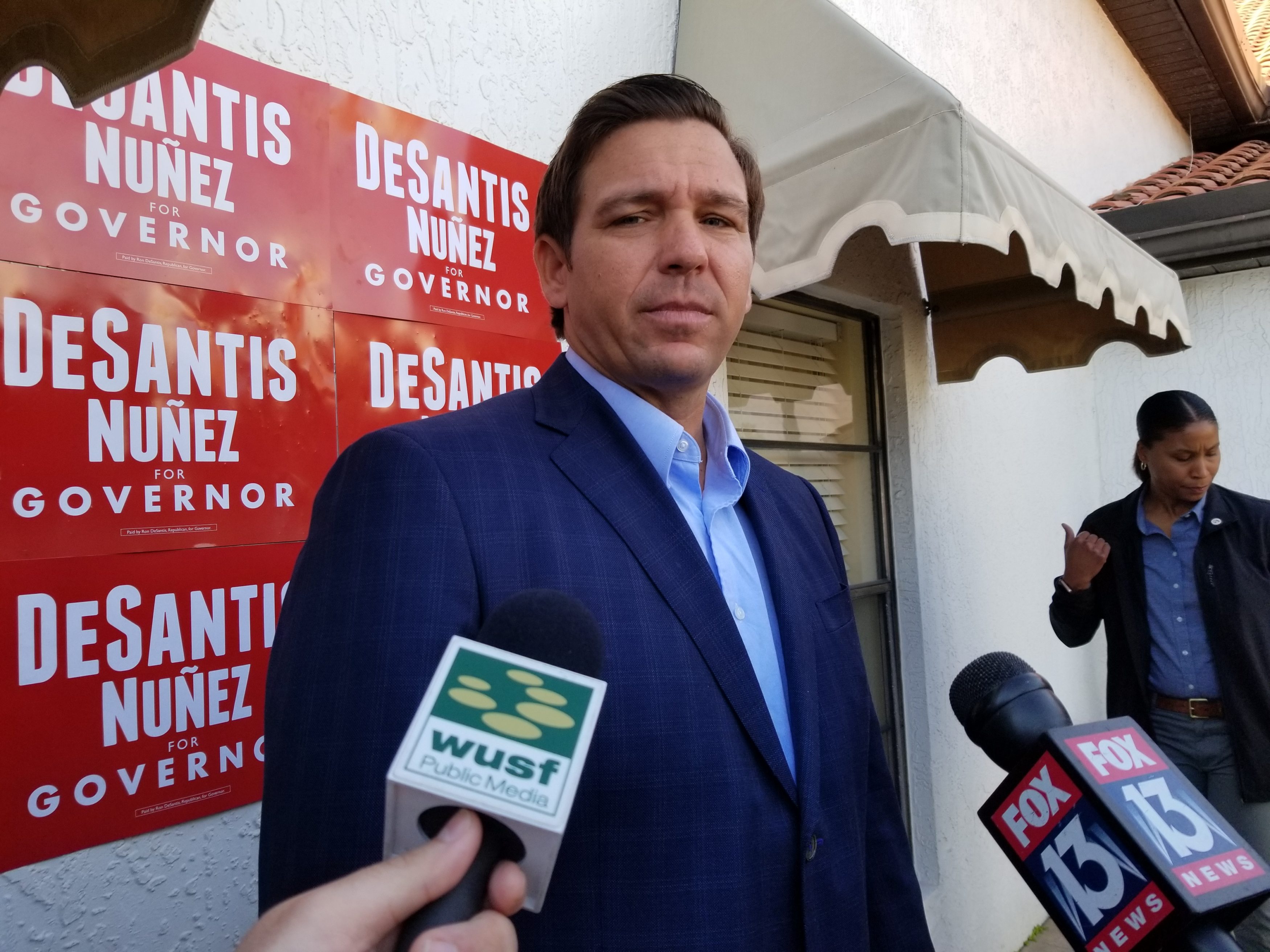 Gov.-elect Ron DeSantis kicked off his statewide "Thank You Tour" in New Port Richey this morning, promising to appoint conservative justices to the Florida Supreme Court and maintaining a state focus on job creation.
DeSantis won Pasco County over Democrat Andrew Gillum by 34,369 votes in November. Considering he won the race statewide by 32,463 votes after a machine recount, that shows the significance his victory in the single county played.
"We know we would not be here if it were not for you," DeSantis told a crowd gathered at the Spartan Manor.
As for priorities, DeSantis told the crowd and press afterward that conservative appointments to the Supreme Court will be his first order of business. Gov. Jeb Bush reminded him earlier this week, DeSantis, that the new governor holds tremendous power in reshaping the court.
"He told me in one day I get as many appointments as he and Rick Scott had in 16 years," DeSantis said.
Mandatory retirements will soon leave three openings on the high court.
DeSantis told press afterward he wants to appoint committed constitutionalists. Most importantly, he wants justices with a respect for the separation of powers.
"The job of judge is qualitatively different than that for a legislator," he said.
"The current majority on the court has not respected that to the extent I would want. That's going to be a necessary condition to get my support."
And he promised a commitment to jobs, praising Scott for pulling Florida from the recession.
DeSantis wants policies that safeguard Florida from fluctuations in the national environment, he said.
"Even if things in the national economy turn, and there's a lot going on nationally,
I want to make sure Florida remains the place where people can do well and where we can be creating jobs," he said.
"That's very important."
DeSantis will also stop for a rally today in The Villages at noon at the La Hacienda Recreation Center, and at 3 p.m. in Port Orange at the Riverside Pavilion.