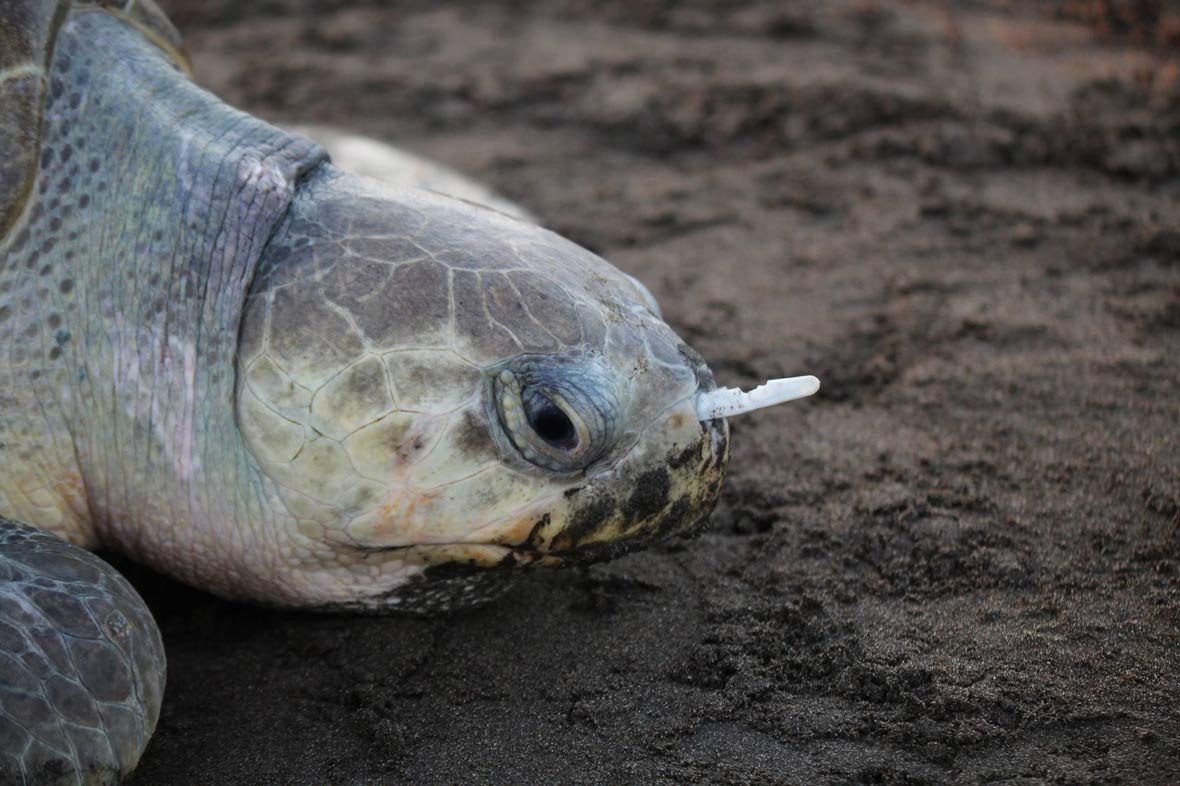 The St. Petersburg City Council will consider a conditional ban on plastic straws and single-use plastic foam containers.
The council will take up the proposed ban at its meeting Thursday. The ordinance would regulate straws in all food establishments citywide and ban polystyrene to-go containers in establishments on city-owned property or rights of way.
The city's recent push is in response to "the growing issue of these items ending up in overburdened landfills, waterways and the ocean" and aims "to protect the public health, safety and welfare" of resident and visitors.
Ditching plastic straws has been a growing trend, particularly in coastal communities, since a viral video surfaced months ago (now at 33 million views) showing a sea turtle painfully struggling as boaters worked to remove a straw from its nose.
An estimated 8 million tons of plastic waste winds up in the world's oceans every year, according to a 2015 study by researchers across the United States.
The ordinance reads: "It is the intent and purpose of this article to provide and maintain for the citizens and visitors of the city healthy and aesthetically pleasing experiences, while simultaneously advancing the city's sustainability goals and contributing to its long-term economic vitality by reducing the introduction of these non-biodegradable and environmentally deleterious products into surrounding ecosystems and landfills." 
It would ban restaurants from automatically giving patrons a disposable plastic straw, but would allow them to provide one if requested. That provision would be in effect for one year.
After that, businesses would be barred from providing them at all except for cases where a straw was medically necessary or for drive-through service.
The rule would also limit plastic foam waste by banning businesses that are on city-owned land or rights of way from using polystyrene products,  often referred to as Styrofoam, except for use to store raw meat, pork, poultry, fish or other seafood.
It would apply to city contractors and permit holders for pushcart vending, sidewalk cafes, mobile food establishments, food truck rally participants or other outdoor public assembly participants.
Under both regulations, first-time offenders would receive a written warning. Second offenses would incur a $40 fine and third offenses would receive an $80 citation. Businesses would have 30 days to comply with the ordinance. If after that they were not in compliance they would be fined on a daily basis.
Under the plastic straw provision, no citations would be issued for the first 30 days of the ordinance.
The city wrote the ordinance to avoid conflict with state law. Currently, Florida preempts cities from passing regulations on plastics and polystyrene. The City of Coral Gables did it anyway. The Florida Retail Federation challenged that city's ordinance, but a Miami judge upheld the ban. The retail group filed an appeal, which is still pending.
The polystyrene ban applies solely to city-owned land to avoid conflicts with Florida law.
However, City Council will also consider a resolution supporting a bill to change the state's preemptions. The measure (SB 88) by Orange County Democrat Linda Stewart removes language from state law blocking cities and counties from implementing their own rules surrounding use of plastics and polystyrene.
If approved, fewer than 1,000 of the city's nearly 12,000 business would be affected.