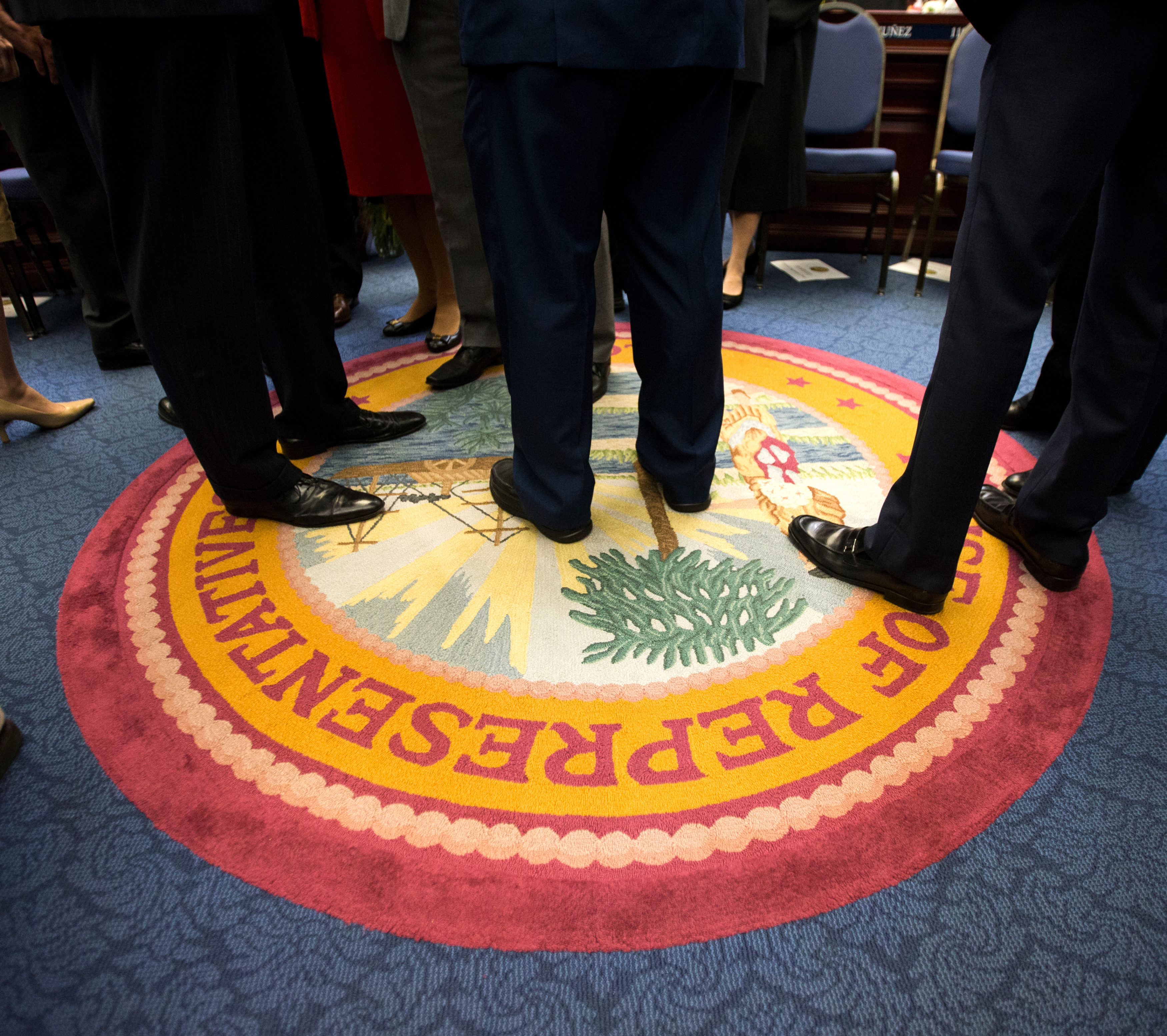 Three incumbent Republicans and one Democratic member of the Florida House opened campaign accounts for their 2020 re-election bids last week, making for 50 House incumbents who've taken the first step toward re-election.
Tops on the list was Palm Coast Republican Rep. Paul Renner, who is set to take over as House Speaker after the 2022 elections, assuming the GOP maintains its grip on the 120-member chamber.
Renner was first elected to the House in a 2015 special election to replace now-Sen. Travis Hutson. He was elected to a full term in House District 24 with 63 percent of the vote two years ago, and earned another two years in the chamber with a 61-39 victory over Democrat Adam Morley last month.
HD 24 covers all of Flagler County and parts of St. Johns and Volusia counties.
Renner was joined in filing for re-election by two freshman Republicans: Osprey Rep. James Buchanan and Land O' Lakes Rep. Ardian Zika.
Buchanan, the son of recently re-elected U.S. Rep. Vern Buchanan, joined the chamber on his second try of the year last month, defeating Democrat Todd Mowry and a no-party challenger in Sarasota County-based House District 74, which covers part of Sarasota County.
Back in February, Buchanan lost the special election for House District 72 to Democratic Rep. Margaret Good. She who won re-election over former Rep. Ray Pilon by a single point in November.
Zika succeeds former House Speaker Richard Corcoran in Pasco County's House District 37. The GOP stronghold delivered him a 10-point win over Democratic nominee Jeff Bell.
Also filing for re-election was Wellington Democratic Rep. Matt Willhite. Willhite was first elected to Palm Beach County's House District 86 in 2016, when he received 58 percent of the vote in a head-to-head with Republican Laurel Bennett. He defeated Bennett for the second time on Nov. 6, but round two saw his margin increase to nearly 20 points.
Of the 50 incumbent House members to file for re-election, 29 are Republicans and 21 are Democrats.
In the state Senate, where all odd-numbered seats will be on the 2020 ballot, 12 of the 14 lawmakers who are eligible for another term have opened their campaign accounts.