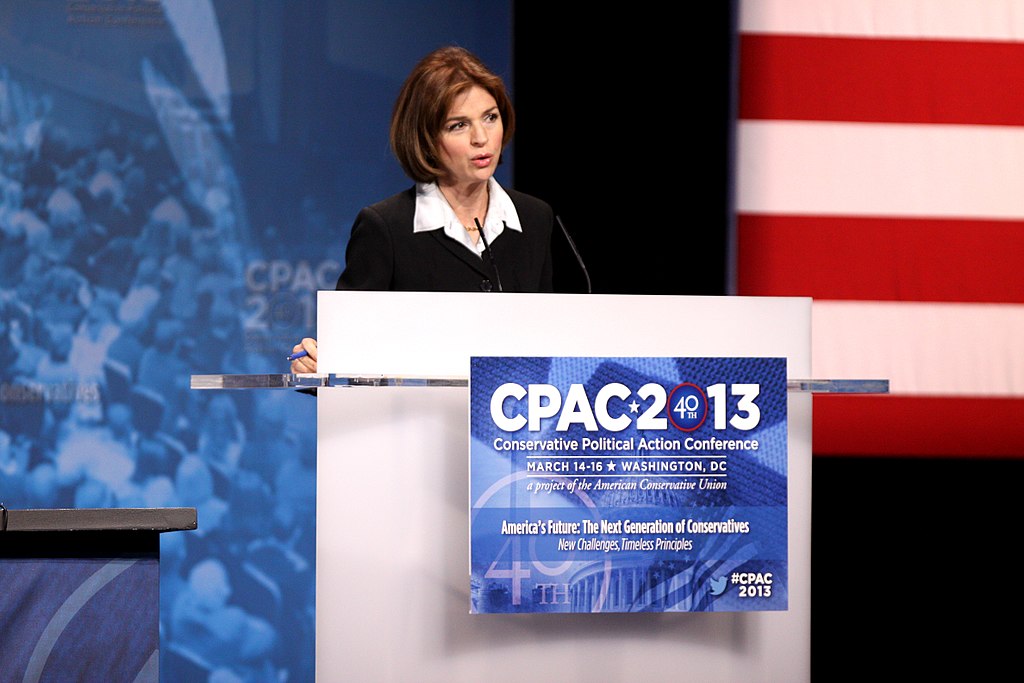 Gov.-elect Ron DeSantis is bringing into his administration five political and governmental professionals for top spots in the Executive Office of the Governor.
The new hires have solid ties to several GOP state officials, having worked with legislative leaders and Cabinet members in recent years.
And one, Helen Aguirre Ferré, is a former spokesperson for President Donald Trump, who was a vocal supporter of DeSantis during the gubernatorial race.
DeSantis named Aguirre his Director of Communications. She previously served as the White House Director of Media Affairs for two years.
Aguirre left the White House in August for a brief stint as Director of Strategic Communications and Public Affairs at the National Endowment for the Arts.
Acting Chairman of the National Endowment for the Arts Mary Anne Carter said Aguirre's "wealth of experience on a national level will be essential in her new position as she will communicate seamlessly in both English and Spanish, a big plus in a state such as Florida."
DeSantis named two to work alongside Chief of Staff Shane Strum, DeSantis' earliest hire announced in November. Those Deputy Chiefs of Staff are James Blair and Adrian Lukis.
Blair worked as a longtime political advisor to former House Speaker Richard Corcoran, who is slated for consideration next week to become the new state Education Commissioner.
"James is a smart and hard-working talent and I know he is dedicated to advancing the Governor-elect's agenda and vision for the future of our great state," Corcoran said of the hire.
Blair is currently helping manage the DeSantis transition team. He is a graduate of Florida State University.
Lukis comes to the administration from his role as a top adviser to current House Speaker José Oliva. An attorney, Lukis formerly served as Deputy Staff Director in the Florida House of Representatives.
"Adrian served the House in both the Office of the Majority Leader and the Speaker's Office with distinction, ability and integrity," Oliva said of Lukis. "I have no doubt that he will serve Governor-elect DeSantis with the same quality and energy."
Roger "Beau" Beaubien will serve as DeSantis' Director of Cabinet Affairs. Beaubien received his law degree from the Florida State University College of Law.
He's worked as Special Counsel for Cabinet and Legislative Affairs to outgoing Attorney General Pam Bondi, and has lately held roles in the DeSantis campaign and transition.
"Beau is a brilliant and dedicated professional who is respected by legislators, his colleagues and all who have the pleasure to work with him," Bondi said. "He has been a trusted advisor and member of my team."
Stephanie Kopelousos, currently the Clay County Manager, will be DeSantis' Director of Legislative Affairs. She is a former Secretary of the Florida Department of Transportation.
State Sen. Rob Bradley, whose district includes Clay, said Kopelousos "has the knowledge of the process, the respect of the legislators and all individuals with whom she works and the leadership skills to get the job done."
"I am proud to be rounding out my senior team with a group of experienced, smart and dedicated public servants who have committed themselves to building a better Florida," DeSantis said.
The senior staff will begin working Jan. 9.