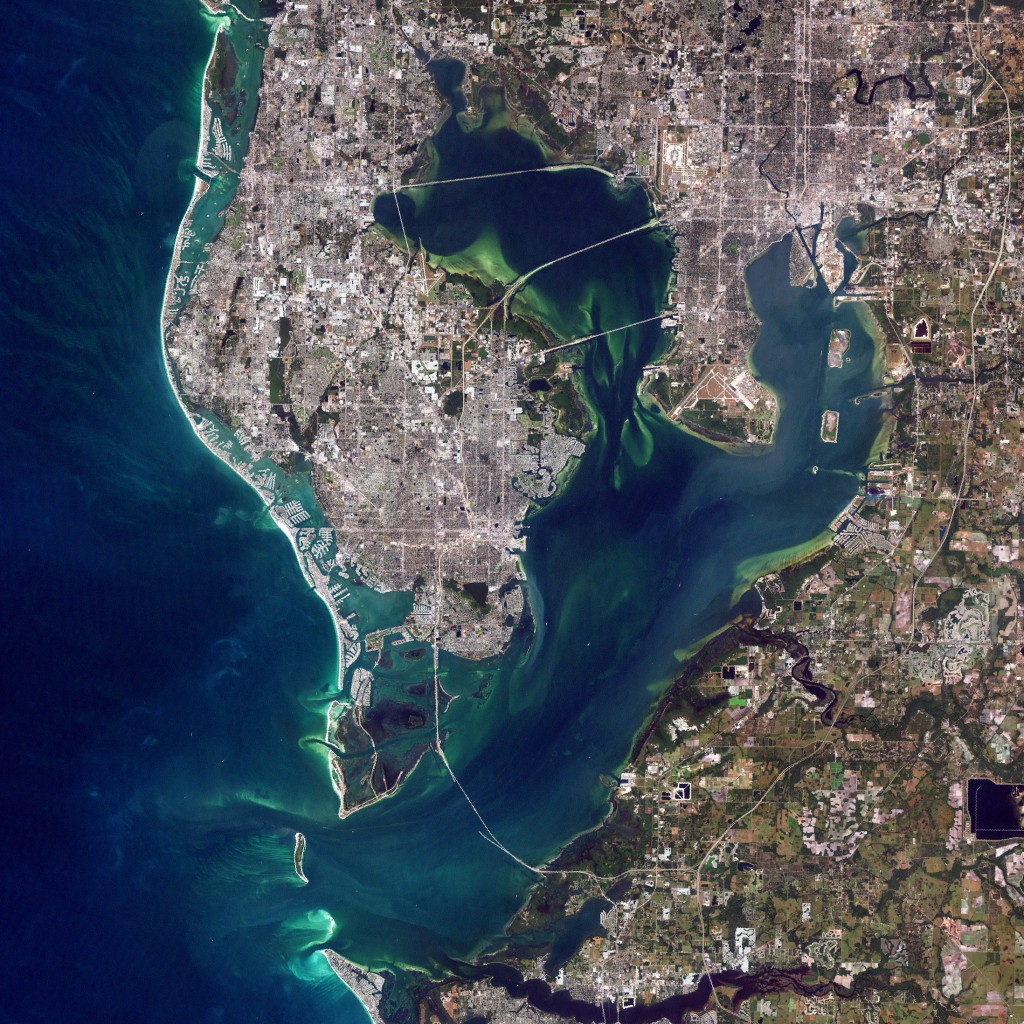 Tis the season for year-end lists, so here's this reporter's take on the 10 biggest/most interesting developments over the past year in Tampa Bay/Florida politics.
1 – The Florida Democratic Party hits rock bottom.
There are a number of reasons why Rick Scott beat Charlie Crist, and the Crist camp's notion that the $12 million that Scott raided out of his checking account in the final 10 days of the campaign was a significant factor.
But a look back shows that this was a race that was tailor-made for the Democrats to begin their long awaited comeback in the capitol. But it didn't happen, mainly because even though Rick Scott was so, so vulnerable going into 2014, the Democrats didn't have the horses who were capable of uniting the state.
Nan Rich was a tried and true Democrat who announced her candidacy early in 2013. But though she hit all the right Democratic Party notes, she failed to build up any substantial campaign apparatus, and was never truly considered a serious player.
That left the void open for Charlie Crist to complete his metamorphosis from lifetime Republican to part-time independent to Democrat to candidate for governor. Crist ran a solid campaign, and was great on the stump. He took it to Scott hard on the many issues that our current governor was vulnerable on, and won the two English-speaking debates that mattered. But he was always damaged goods. The problem for the party was that no one was waiting in the wings other than Rich to challenge Crist for the nomination.
Bill Nelson could have been a serious contender, except he was never serious about running (despite the pleas from Jim Davis, Bob Graham and other Democratic Party bigwigs). The man is 72, and lives a pretty sweet life as a U.S. Senator, where the hours are pretty good compared to running the country's fourth biggest state in the nation.
2 – Greenlight Pinellas gets its ass kicked
It wasn't supposed to be this way.
Unlike the unsuccessful Moving Hillsborough Forward campaign for light rail in 2010 in Tampa, Greenlight Pinellas was going to be successful, it's advocates maintained. In part because they had learned from Hillsborough's foibles in 2010.
And they had, doing seemingly everything the right way. Ballot language was approved nearly a year before the vote was to take place. The political/business establishment was all on board (including Republicans like Jack Latvala), and the Yes on Greenlight PAC outspent the No Tax For Tracks opposition by a more than 10-1 margin.
But in the end, none of that mattered, as the measure lost 62-38 percent, far worse than Hillsborough's 2010 vote.
3 – The Pinellas County Commission goes majority Democratic.
In August, Tea Party loving', fluoride in the drinking supply hatin', Stormin' Norman Roche was ousted in his bid for re-election as the Republican nominee for County Commission in Pinellas by former state legislator Ed Hooper.
Then Hooper went up against Largo Mayor Pat Gerard in what was an uncomfortably nasty race, with Gerard and her campaign manager Tom Alte taking it to Hooper from the get go. Hooper followed suit, and the race never rose above that level of public debate. But the well-organized Gerard came out on top, making the Pinellas County Commission a majority Democratic Party board for the first time in half-a-century.
4 – David Jolly beats Alex Sink in special election to succeed Bill Young
The Democratic Party in Washington had felt for years (if not longer) that once Bill Young left his seat representing Pinellas County on Congress, they had a better than legitimate seat of winning it, being that the electorate was moving their way. And Barack Obama won there in 2008 and 2012, for example.
In an intense GOP primary, David Jolly defeated Kathleen Peters and Mark Bircher. Meanwhile, the Democratic Congressional Campaign Committee, seeing stars in its eyes, unceremoniously dumped their 2012 nominee, Jessica Ehrlich, to coax Alex Sink to carpetbag over to Pinellas to run for the CD13 seat.
Being the only game in town in March, Washington special interests groups, unleashed from any previous shackles imposed on them thanks to the Citizens United decision, flooded the Bay area airwaves with a sickening amount of negative ads. In the end, Jolly narrowly ousted Sink, leaving the Democrats incredibly frustrated. But they hadn't seen nothin' yet.
5 – Democrats f*ck up the November re-election against Jolly in CD13, failing to field a candidate.
Shortly after her narrow loss to Jolly in the spring, Alex Sink announced she would not run against him again in November.
But none of the usual suspects (Ken Welch, Dwight Dudley, Rick Kriseman) showed any interest in running for the congressional seat. And Pinellas County DEC Chair Mark Hanisee had no interest (as we learned) in having former NAACP Chair Manual Sykes run for office. That bit of political hardball blew up in Hanisee's face when Sykes went public with the voice recording of the then party chair telling Sykes he'd be "persona non-grata" if he ran.
And then with the deadline for qualifying almost up, the Dems came up with their dream candidate for the moderate district, Ed Jany.
Jany had enjoyed a career in law enforcement; he'd also had a military pedigree. Used to be a Republican as well. He seemed to mark off all the checks on what the national Dems felt was necessary to win this moderate race.
What could go wrong?…..well, everything? Jany actually lived in Tampa himself (bringing back the carpetbagging charge). He wasn't up to date on all the issues,and oh yeah, he soon said he had a job he couldn't quit. So he dropped out and so did the Dems in what had been considered one of their best opportunities to take over that seat in half a century.
6 – Media disruptions rock the Tampa Bay area media scene
Sadly, the Tampa Tribune's financial problems have been a fact of life in Tampa Bay for years. Trib owners have had to stave off rumours going back to 2008 that they were about to fold – first it was supposedly going to die after the Super Bowl in '09; Then the rumors were rife that the paper would fold after the RNC. But An L.A. based hedge fund bought them in in 2011, and hope floated with the arrival of the St. Petersburg Tribune in 2012.
But hope sank in 2014 with a number of layoffs, none bigger than 30-year employee William "Windy" March, the paper's top political reporter for the past 20 years.
But there was also trouble at the prestigious Tampa Bay Times, who went from the highs of having two staffers (Will Hobson & Michael LaForgia) winning a Pulitzer Prize earlier in the year, to having to offer buyouts and salary reductions to staffers, with such huge names as Jeff Klinkenberg and Gary Sheldon leaving the paper. Other staffers started looking around, and in November came the losses of Michael Kruse and Peter Jamison. In late December Pulitzer Prize winning reporter Will Hobson said he was leaving to work for the Washington Post.
Meanwhile, the fallout trickled down to the alternative media, where this reporter left a 5-year run at Creative Loafing to work for the strictly Internet based SaintPetersBlog and FloridaPolitics.com, as did former WMNF reporter Janelle Irwin. The Tribune's Kate Bradshaw then succeeded this reporter in taking over the helm at Creative Loafing, while alternative radio station WMNF 88.5 FM allowed their half-hour local broadcast to fade away completely.
7 – Uber & Lyft create their own disruptions
This was the year that ride-sharing companies Uber & Lyft came to Hillsborough & Pinellas Counties, and made life hell for the existing taxi cab infrastructure, who had enjoyed a monopoly offering fair to mediocre services forever. Not that Uber is flawless – hardly, as its insurance and background check policy has been scrutinized and found wanting by regulators around the country. In some cities they've made it work, but in Tampa, Uber in particular has shown no patience for working with local regulators. However it's been a boon for consumers. Yellow Cab owner Lou Minardi confessed earlier this year that his drivers were going to have to "raise their game." You think, Lou?
8 – USF Medical School moves to Tampa – and "Vinikville" details are released
In December the USF Board of Trustees voted to allow for a transfer of a USF medical facility into the Channelside area downtown – knocking out any chance for a proposed baseball park to be built there. And nobody except die hard Rays fans cared. Mayor Bob Buckhorn called the move, "bigger than baseball," much to the consternation of all the folks who wanted baseball played in the "urban core."
On December 17 Vinik then put on a 90-minute presentation laying out his vision to revitalize the waterfront area of Tampa. It's bold, dynamic, and ultimately will make the city a much more interesting place to live in if it all falls into place.
9 – The PSC gives approval for electric utilities to slash efficiency goals and end solar rebates to customers after 2015.
After the staff at the Florida Public Service Commission approved the idea promulgated by Duke Energy and Florida Power & Light to gut their energy efficiency goals by as much as 90 percent, it looked certain that the agency would follow their lead. A day before that vote, members of the Sierra Club and other environmental advocates acknowledged that result was likely. That prompted an official with the PSC to contact this reporter, saying that though that was the conventional wisdom, in fact the PSC would probably not be voting that way.
And what happened the next day? Well, there definitely was a spirited debate, but in the end, the PSC voted 3-2 to in fact, slash efficiency goals and end solar rebates to customers.
10 – Amendment Two gains 57% support of the public's support, yet loses.
Establishment organs like the Tampa Bay Times editorial page argued that Floridians should vote no on the medical marijuana initiative, saying that such measures shouldn't be voted into the state constitution, but instead be put in to law by legislators. Of course, since that was never going to happen in the GOP-led Legislature, it seemed to be an odd thing to state. The Legislature did pass a version of medical pot in 2014, the Charlotte's Web initiative that allows for "non-euphoric" weed to be used for certain ailments. The bottom line is that organizers say they'll regroup to put the measure on the ballot in 2016, when many more people will vote.
Last updated on December 29, 2014