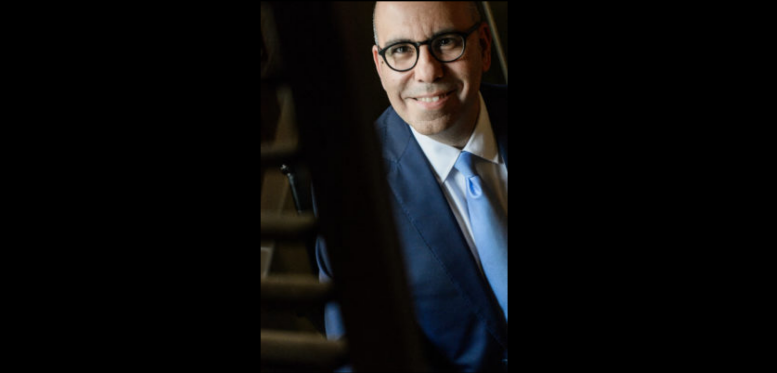 Gus Corbella, the senior director of government law and policy for the Greenberg Traurig firm in Tallahassee, has applied to become an interim City Commissioner in Tallahassee. If selected, he would fill in for Scott Maddox, who was suspended by Gov. Rick Scott after a federal indictment in the wake of an FBI public corruption investigation.
Corbella's much more than a lobbyist: He's chair of Opening Nights, chair of the Tallahassee Leadership Council for Shands Children's Hospital and a trustee of the Leon High School Foundation. Florida Politics sat down with Corbella this weekend to ask him five questions about his desire to serve.
Q: What's the biggest problem facing the city, short- or long-term, and how would you begin to tackle it?
Corbella: In the short-term, our greatest challenge is restoring the public trust in the commission and its work. We are coming out of a dark period in our city's history, and our fellow citizens need to know that it is a brand new day in Tallahassee. I believe the election of a new mayor and two new commissioners did a lot to help restore confidence. I also believe adopting a vigorous package of ethics reform – a gift ban for commissioners and city employees, a no-nepotism hiring policy – as well as the adoption of other recommendations from the Independent Ethics Board during the first week of the new year will go a long way in restoring the public's trust.
In the long-term, we need to aggressively pursue economic growth and diversity for our community. There is no reason that as the home of two premiere universities and a community college, the National Magnetic Field Lab, and the seat of state, county and city governments, that we should not be retaining graduates to stay and start businesses in Tallahassee. More importantly, recruiting businesses that want to capitalize on all of that talent and brain power. Next level economic growth has to be a collective priority for all.
Q: There's long been talk of Tallahassee having an 18-hour downtown. Is it even needed? If so, how?
Corbella: Before it can even be discussed, there are major issues which have to be addressed: The dearth and expense of downtown parking; the city shutting down streets regularly for events for long periods of time, which only hurt those few businesses downtown more; and the lack of reasons for people to come downtown except for work. Midtown, the Gaines Street Corridor, College Town and other areas are thriving because local businesses are recognizing an opportunity and because there is existing infrastructure to make them locations residents can easily visit and enjoy.
If we address parking challenges and thereby encourage art galleries, cafes, music venues and other local businesses besides state and law offices to relocate to downtown, Tallahasseeans will have many more reasons to go there and have new experiences.
Q: Is Tallahassee doing enough to help its poor and homeless? What else should it be doing — or not doing?
Corbella: We can always do more. I am encouraged that GoFundme recently ranked Tallahassee as the 4th most generous city in the nation. We are a very thoughtful and giving community, as we have recently witnessed with all of the Hurricane Michael recovery efforts. Are our social service and mental health dollars being spent where they are having the greatest impact? Closely reviewing those services on a regular basis will help to ensure that we are expending those dollars with the greatest respect to those in need of them, as well as to the taxpayers who are generously providing them.
We have continuing challenges, but creating a thriving community that provides real, sustainable economic opportunities to all of our residents will have the greatest impact. That rising tide will lift all of our boats.
Q: What neighborhood do you live in and why?
Corbella: Betton Hills is home and we love it for its natural beauty, its peace and tranquillity, wonderful neighbors and access to Midtown and nearby parks. When my wife and I bought our first home, we lived by TMH and quickly got spoiled being 10 minutes away from everywhere in town. We didn't want to go much further when we built our next home in Betton Hills 14 years ago, and we can't imagine living anywhere else.
Q: Where are your favorite places to spend time in our town and why?
Corbella: Our local parks are wonderful and we spend a lot of time at them. We particularly appreciated McCord and Tom Brown parks when our son was growing up. I am also a huge fan of live music and love that our local music scene continues to grow and attract great local and national artists. That guy next to you at The Wilbury, The Moon, CDU or Ruby Diamond singing along with the band on stage may very well be me.