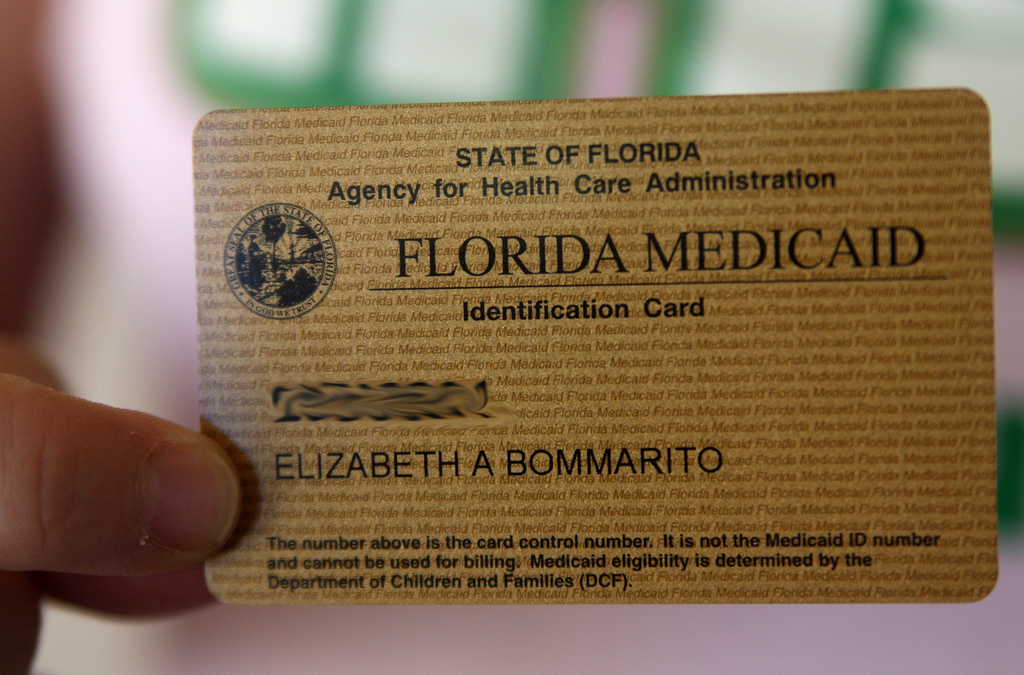 Two advocacy groups are suing Florida's Agency for Health Care Administration, contending changes in the state's Medicaid waitlists discriminate against the elderly and the poor.
Justice in Aging and Southern Legal Counsel contend in a recently-filed class-action lawsuit that consolidating waitlists for certain Medicaid services effectively prevent low-income older adults and individuals with disabilities from obtaining care.
"Defendants have the ability, under federal Medicaid law, to provide these services," the complaint reads. "Instead, they ration services to a restricted number of people, and, as a result, fail to address the care needs of thousands of waitlisted older adults and adults with disabilities."
AHCA Press Secretary Shelisha Coleman told Florida Politics the agency would not comment on pending litigation.
Florida's consolidation of Medicaid Waiver lists became central platform planks for two Democratic state Senate candidates this year, Faith Olivia Babis and Kathy Lewis, though neither candidate won their elections in November. Babis lost to now-state Sen. Joe Gruters and Lewis to incumbent state Sen. Tom Lee.
Still, they raised the issue that Florida in the past had several lists for different patients, but in its most recent budget winnowed that down to two: Florida Long-Term Managed Care and Florida Non-Emergency Transportation Services (NEMT).
The majority of those on the waiting list are over 60, more than half are over 74, and a quarter are 85 or older, plaintiffs said.
Depending on level of need and existing support, individuals may wait up to three and a half years before getting care at home. Between July 1, 2016, and March 8, 2018, more than 1,400 people on the wait list had to move to nursing facilities. In this same period, more than 8,600 people died while on the waitlist.
Plaintiffs in the new lawsuit say the impact of Florida's waitlist streamlining could put the state in violation of a federal law widely regarded for ensuring disabled individuals live fuller lives.
"The Americans with Disabilities Act provides that people with disabilities are entitled to receive needed health care in the most integrated setting," said Regan Bailey, litigation director for Justice in Aging.
"Yet in Florida, many older adults and adults with disabilities are stuck on a wait list, unable to get the care they need to stay in their homes, and face having to go into a nursing facility to get that care. This case seeks an expansion of lower-cost home and community-based services and a rebalancing of the long-term care system so people can avoid institutionalization."
In particular, the shifts have created problems for those in need of in-home care.
"Home and community-based services allow individuals with disabilities to stay in their homes, with or near their families, and remain a part of their community," said Amanda Heystek, director of systems reform for Disability Rights Florida.
"Such services are integral to maintaining the dignity and humanity of older adults and people with disabilities. It's no wonder there is such a great demand for these services."
Officials say making services more easily accessible will in fact be economically prudent in the long run.
"The state can't say it's limiting home-based care services because of a lack of funding, because it actually saves the state money for people to receive care at home," Southern Legal Counsel Executive Director Jodi Siegel said. "Florida's administration of its Medicaid Long-Term Care Waiver program is therefore not only in violation of the ADA, but also fiscally irresponsible."