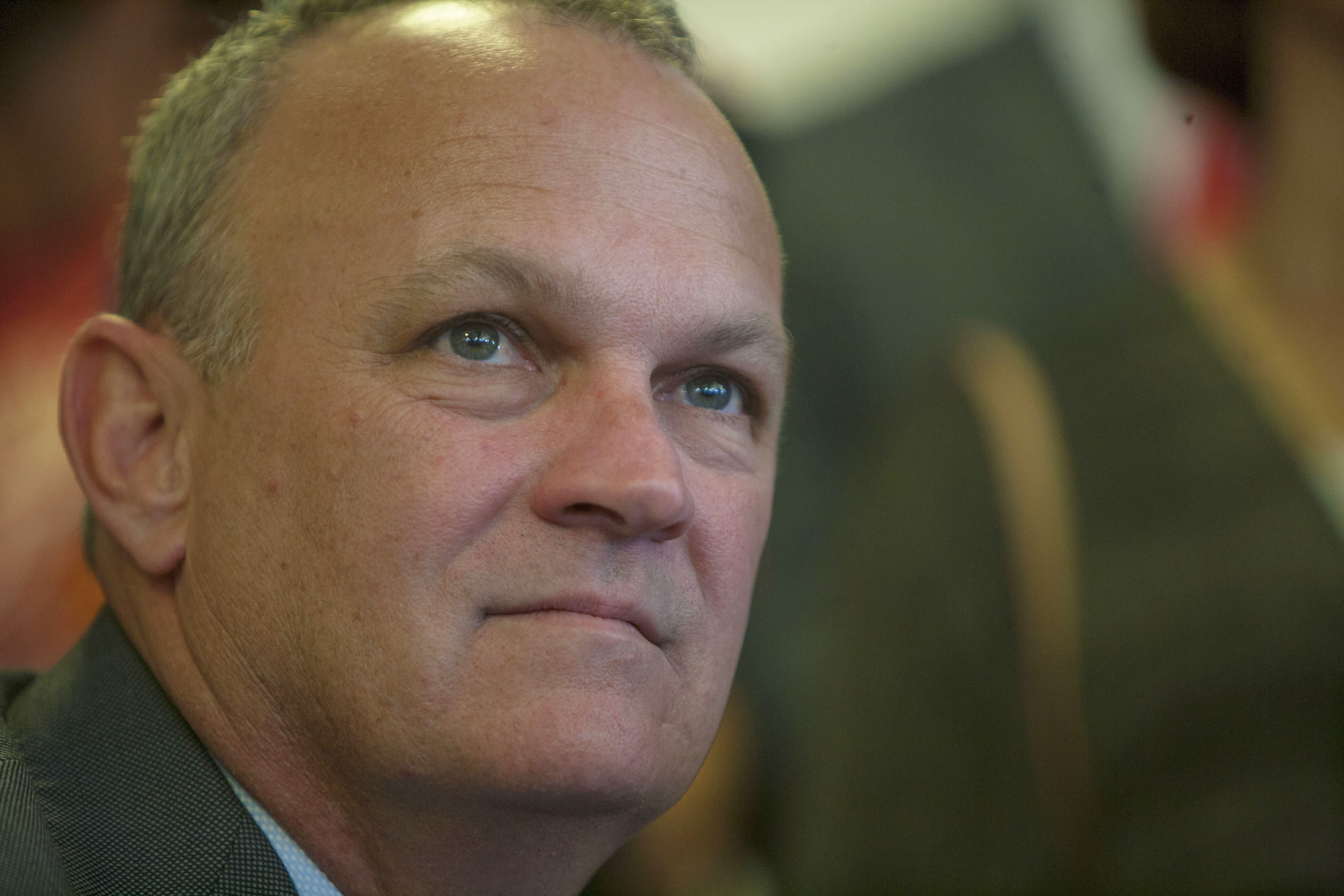 Richard Corcoran is Florida's next Education Commissioner and is molding his forthcoming leadership to match the education vision of Gov.-elect Ron DeSantis, the man who got him the job. 
The State Board of Education on Monday unanimously voted to appoint Corcoran Education Commissioner, meaning the former state House Speaker will lead the Department of Education after DeSantis takes office.
DeSantis earlier this month recommended Corcoran as the state's next chief educational officer, making him all but a lock for the position.
Still, the board had the ultimate say in who would replace outgoing Commissioner Pam Stewart, who will retire the same day DeSantis takes office, Jan. 8. The panel, made up of seven gubernatorial appointees, has not determined Corcoran's start date. 
Fielding a series of questions from the board, Corcoran said most of his agenda will be a follow-through on the education priorities highlighted by DeSantis on the campaign trail. 
Speaking to reporters after the vote about his chief plans as Commissioner, Corcoran again deferred to the DeSantis agenda: Increasing workforce training and school-choice options, improving curriculum, and reevaluating standards. 
"Those are great goals, optimistic vision on [DeSantis'] part and I share it," Corcoran said. "I share his optimism, I share his boldness and hopefully we'll be able to accomplish that."
The Land O' Lakes Republican's tenure in the Florida House is marked by landmark school-choice expansions and Corcoran is expected to continue to advocate for a suite of academic options, specifically nontraditional and private charter schools, in his new role. 
That means not everyone is happy with Corcoran's appointment.
While some Florida Republicans have cheered Corcoran's next job in state government, others — mostly across partisan and ideological aisles — have criticized the hire. 
Florida Democratic Party Chair Terrie Rizzo, for example, charged that Corcoran "will continue his mission of destroying our public school system."
And Fedrick Ingram, president of the Florida Education Association — the state's largest teachers' union — told reporters that at worst, Corcoran could continue the status quo of public education, which Ingram believes is characterized by over-testing, large class sizes and not enough attention on traditional public-school arts programs.
"The policies that we've seen have not been conducive to student success," Ingram told reporters after the appointment. 
The Florida League of Women Voters, which criticized the lack of a statewide search for Education Commissioner, again attacked the board after the vote, calling Corcoran's hire "politics as usual."
Meanwhile, former Gov. Jeb Bush and House Speaker Jose Oliva publicly supported news of DeSantis' recommendation of Corcoran.
The board, consistent with its unanimous vote, also lauded the next Education Commissioner. Board Chair Marva Johnson said Corcoran is "the best leader to ensure a smooth transition and to identify opportunities to accelerate progress along the way."
"He brings with him a passion for providing Floridians access to the world-class education options they deserve and being a good steward of taxpayer dollars," she added.
Skylar Zander, the interim state director at the free-market-minded Americans For Prosperity-Florida, said Corcoran has a "proven track record of empowering children and families with the best educational opportunities."
This apparent schism in early feedback, however, may not be warranted. Corcoran signaled several times throughout the hearing that he will break away from the hardline school-choice caricature affixed to him.
Ingram, the FEA leader, actually met with Corcoran briefly after the vote. The two agreed to meet in the near future.
"The fact that he's not an educator doesn't mean he can't do the job," Ingram said. "But he's got some learning to do and our teachers can do that."
During the hearing, which also served as a live-vetting process, Corcoran steadfastly denied the idea that he'd have school-choice tunnel vision as the next Education Commissioner.
Board member Michael Olenick pointed out that he knows Corcoran's legacy is defined largely by school-choice advocacy and asked how the former lawmaker intends to "empower" the traditional K-12 public school system.
Corcoran said he will not "lose sight of the fact that" most students attend such schools. He also said he is open to looking at public-teacher salaries and implementing policies that would attract better educators.
In his new role, Corcoran will have powerful discretion over staffing decisions inside DOE, and will act as the primary liaison between DOE and the State Board of Education. He will also oversee strategic planning and budget development, general administration, assessment and accountability.
Highlighted by some as a potential concern is Corcoran's power to now submit annual budget requests to the Legislature.
But Corcoran, when asked by reporters whether he had any big changes planned for DOE's operating expenses, didn't have much to say other than that he'd meet with current Commissioner Stewart about how to "move forward."
Corcoran also told reporters after the vote that while he is a proponent of school choice, he also is "a product of the traditional public-school system and an advocate for the traditional public-school system."
"The whole focus is on giving every single child the opportunity of a world-class education," Corcoran said. "They deserve no less."