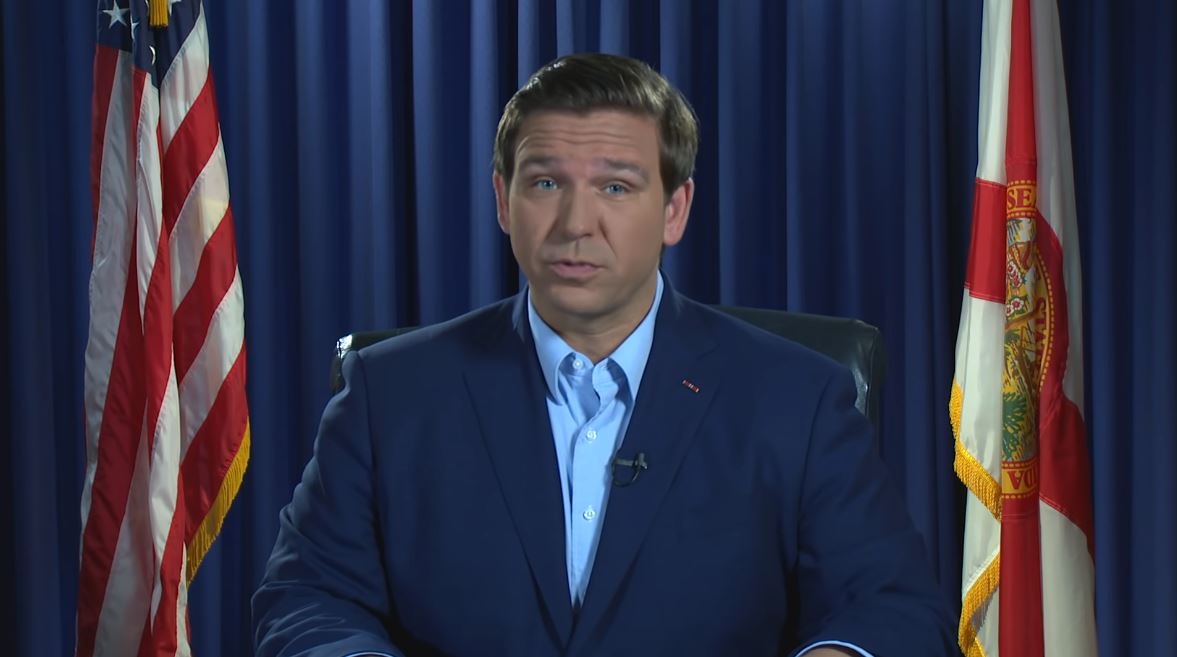 Stop positioning your Elf on the Shelf and — right now — read this riveting report from the Tampa Bay Times that uncovers the shocking truth about the Ron DeSantis gubernatorial transition.
According to reporters Emily Mahoney and Langston Taylor, some (but not most or almost all, just some) of the people advising the Governor-elect's incoming administration at some point contributed to his campaign.
At least 22 of DeSantis' donors are playing an official role in shaping his policies, reports the Times.
Mind you, that's 22 out of the more than 200 people who have been hired to work for DeSantis or have been appointed to the committees advising the Gov.-elect on a range of policy issues, including economic growth, health care, and public safety.
Twenty-two out of 200 is — you can do the math — about one out of ten.
So maybe instead of a headline that reads, "They advise Ron DeSantis. They were also top campaign donors," why not have, "They advise Ron DeSantis. Nine out of ten of them were not top campaign donors"?
Because the latter headline would not fit into the narrative the Times (and much of the rest of the traditional media) like to shape about state politics.
Instead of crediting DeSantis, who was the underdog in both the primary and the general, for reaching out beyond his comfort zone to build an administration, here the Times is attempting to portray DeSantis as some sort of hypocrite for not 'draining the swamp.'
Here's the reality: DeSantis, as much an outsider as one can be having served three terms in the U.S. House, is building an administration that is a surprising amalgamation of the last three Republican administrations, Trumpian newcomers, firebrand lawmakers, and the occasional Democrat.
Consider:
— DeSantis tapped Richard Corcoran, who was poised to run against him in the Republican primary and, when he didn't, endorsed his opponent as Education Commissioner. Also, Corcoran's chief aide will serve as one of DeSantis' deputy chiefs of staff.
— DeSantis asked Toni Jennings and George LeMieux, the very embodiments of moderate Republicanism (LeMieux even writes op-eds that are published by the Times) to co-chair his transition. Neither of these two 'elder statesmen' were anywhere to be found on the campaign trail for DeSantis.
— DeSantis selected Will Weatherford, who was one of Adam Putnam's loudest cheerleaders in the GOP primary, to lead the advisory committee on economic issues.
— DeSantis picked Shane Strum, who was, among other things, a prominent supporter of Charlie Crist, as his Chief of Staff.
— DeSantis' first director-level selection was a Democrat.
— DeSantis brought back Melinda Miguel as his Inspector General even though she fell out of favor with the Scott administration.
— DeSantis has selected two people of color, Ken Lawson and Jamal Sowell, to be, in essence, the faces of Florida's economic development efforts.
— DeSantis has asked one of the most prominent voices in Hispanic politics, Helen Aguirre Ferré, to be the voice of his administration.
But none of this fits with the narrative the traditional media is attempting to build during the early days of the DeSantis administration.
So they focus on the fact that a successful businessman who owns a plane lent that plane to DeSantis' campaign.
So they ask a newcomer like Rep. Anna Eskamani, who was all of 20 years old during the last gubernatorial transition, for her opinion about how a transition is suppose to operate.
But even the reporters here seem to recognize that this story is lame. In a handful of places, they acknowledge that no one really thinks what the DeSantis administration is doing is out of place.
DeSantis "needs to rely on people that he trusts so I don't blame him for that," Democratic state Rep. Evan Jenne said.
What Jenne said raises a good point: Which people should DeSantis rely on for advice if not some of the people who first believed in his vision for the state?
Which people should he appoint to an advisory committee on the economy if not successful business people with whom he has a relationship?
Perhaps the traditional media would like it better had DeSantis' named unsuccessful strangers to his transition.