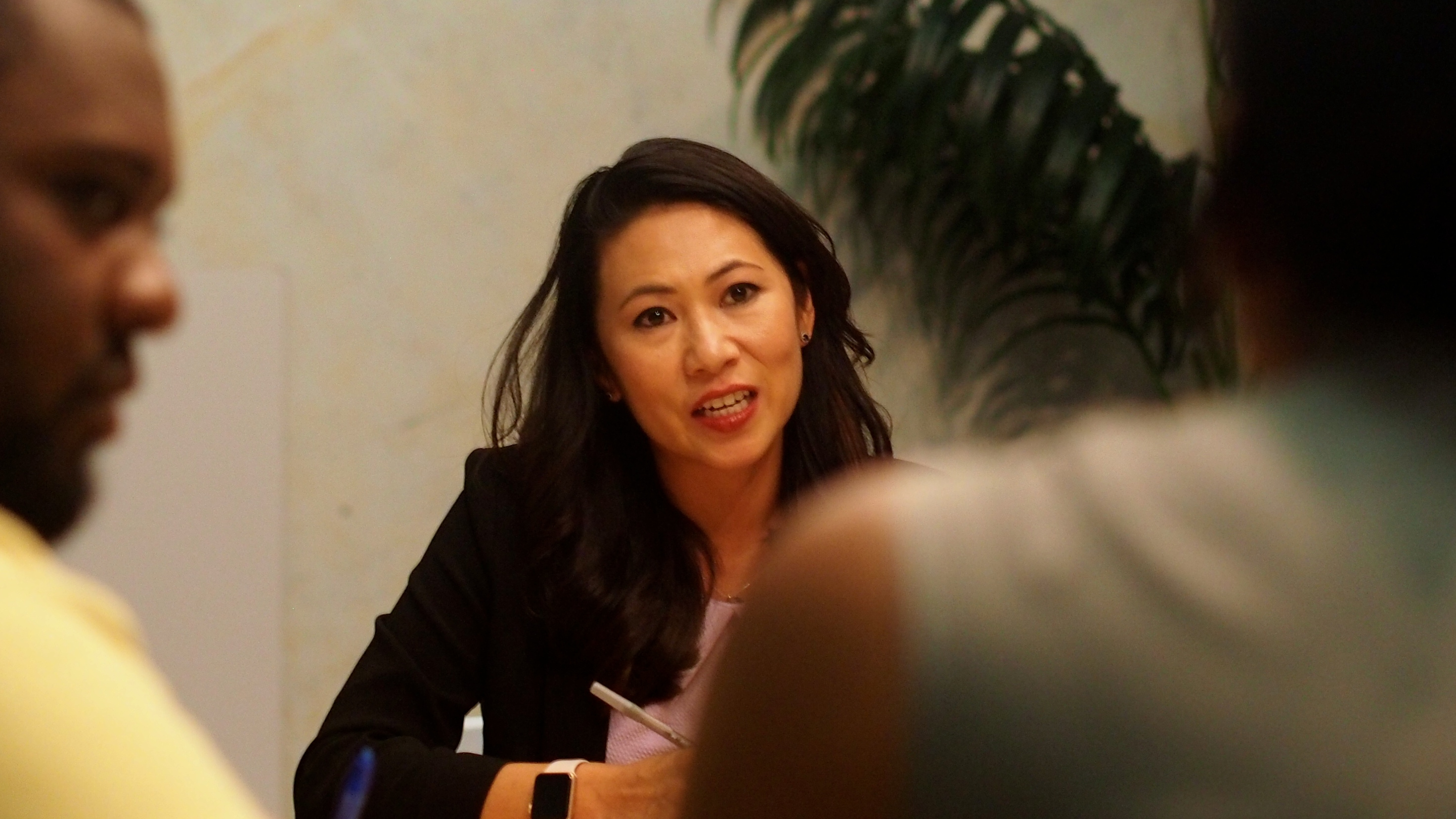 Winter Park's Democratic U.S. Rep. Stephanie Murphy is flexing her muscle in front of House Speaker-Designate Nancy Pelosi again, this time to seek her backing of automatic voter registration.
Murphy, the new chair of the Future Forum, a caucus of young Democrats in the House, sent a letter Thursday to Pelosi of California and Democratic Leader-Designate Steny Hoyer of Maryland calling for the inclusion of a provision expanding automatic voter registration in House Resolution 1— the democracy reform legislation that is set to be among the Democrats' top priorities in the 116th Congress.
This move comes less than a month after Murphy and another group of Democrats, members of the Problem Solvers Caucus, defied Pelosi and withheld their votes for her as the Democrats' nominee for speaker unless she agreed to a package of House rules reforms. Pelosi and the Problem Solvers negotiated a handful of rules they wanted and she could live with in late November, and she got at least seven of their votes.
This time Murphy is leading the charge for automatic voter registration, which would automatically register eligible voters when they interact with their state's government, such as getting a driver's license, unless they opt out.
The letter also was signed by the Future Forum's vice chairs and chair emeritus, U.S. Reps. Antonio Delgado of New York, Abby Finkenauer of Iowa, Jimmy Gomez of California, and Eric Swalwell of California, respectively.
In November, Democratic leaders announced HR 1, a legislative package of democracy reforms that will be prioritized for passage in the coming Congress.  The sweeping legislation is slated to include provisions that improve voter access to the polls, ensure the security of our elections, and promote integrity in our democratic process.
It's also being portrayed as an anti-corruption bill, and at least some observers give it little or no chance of approval in the U.S. Senate or of getting a signature from President Donald Trump.
Murphy and the Future Forum want it as a vehicle to promote automatic voter registration.
"In the aftermath of events like the Parkland shooting and the #MeToo movement, the millennial and post-millennial generations mobilized to vote in record numbers," their letter stated. "Nevertheless, young voters still had the lowest turnout rate of any age group in 2018, just as they have in every previous national election.  Automatic voter registration is an innovative solution that can increase voter participation rates among all age groups, especially among young people.
"AVR is a simple, commonsense reform to our voter registration process that could meaningfully increase participation in our elections," the letter continues. "On behalf of Future Forum, we thank you for your leadership on this critical issue and appreciate your continued support of our mission to bridge the divide between young Americans and their government."