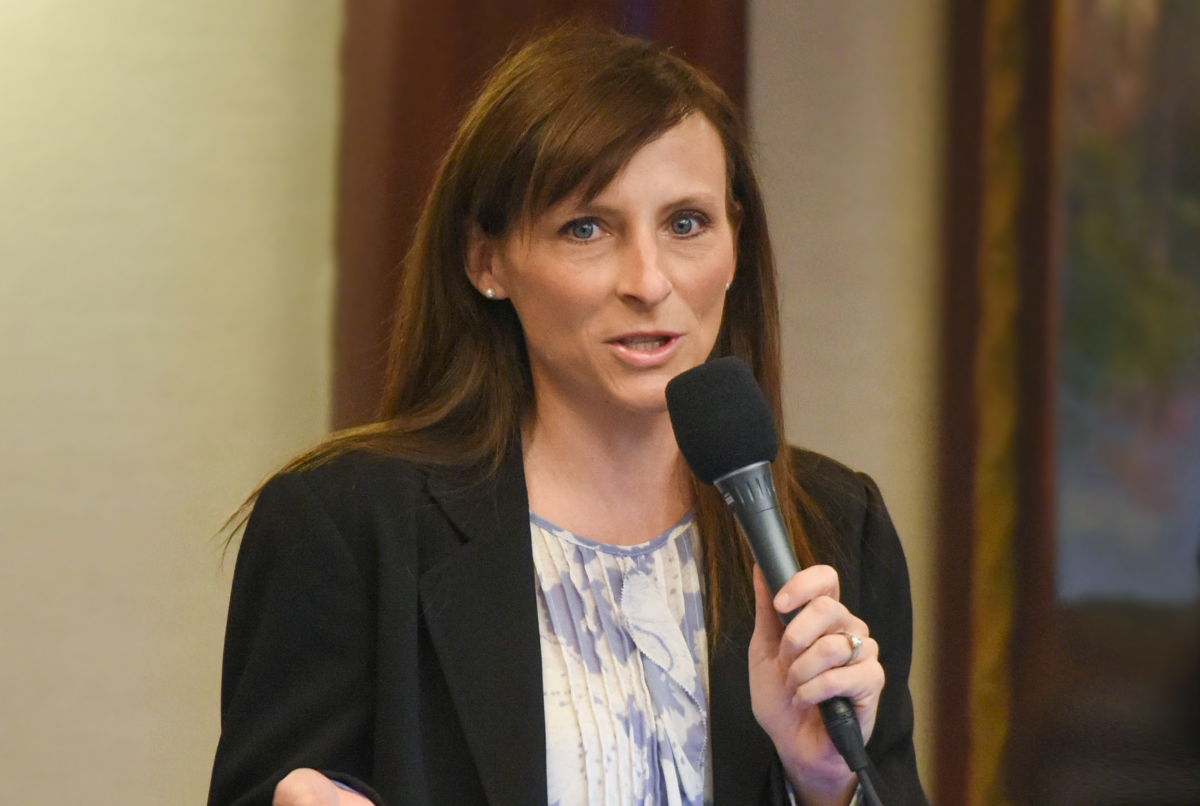 Background checks should stop violent felons from buying guns. State Rep. Margaret Good just filed legislation to make all sellers actually use them.
"I don't know if people understand that if you buy off the internet in Florida, if you buy off of Craiglist or you do it person to person, a background check is not required," Good said.
"That's easy access for violent criminals to buy guns."
Good, a Sarasota Democrat, filed legislation regulating the transfer of firearms (HB 135) as her first bill for the 2019 Legislation Session.
The bill if passed will require most gun sales to be done in conjunction with a licensed firearms dealer. Basically, individuals selling their own guns will need to work through a dealer, who will conduct background checks the same as done on those purchasing guns from licensed shops.
Dealers will be able to process third-party sales the same as they do for their own merchandise. Sellers will be able to keep the guns while checks get conducted. In the event a buyer fails a background check, the transfer will not be allowed.
The legislation includes certain exceptions. Guns inherited from family members won't be subject to background checks, nor will transfers of antique firearms.
But selling a gun without a required background check will become a third-degree felony should the bill become law.
Good said it's important that gun sales take place by the book whether done in professional gun shops or through personal classified ads.
"I have heard several stories from prosecutors who were prosecuting violent criminals who had guns purchased in their own name, people who as a felon should not have had a gun," she said.
This legislation, in fact, serves as the first bill with Good as a prime sponsor since she won her state House seat in a special election in February. She won re-election in November.
The timing of her initial election ultimately made gun control a focus of Good's legislative career so far. The lawmaker was sworn into office on Feb. 14, 2018, the same day a gunman killed 17 people at Marjory Stoneman Douglas High School in Parkland.
"It's really important for me to honor that day," she said. "It was such a momentous day in my life for a good reason, and then for Floridians for a terrible reason. It's important to me to remember that."
The Associated Press just named the Parkland shooting as the top news story of 2018. The attack upended the 2018 Legislative Session as policymakers turned to school safety and gun control as the predominant issue for the latter half of the legislative session.
The Legislature ultimately passed a reform package, later signed into law by Gov. Rick Scott, to harden schools and enact modest gun control measures. But Good voted against the measure at the time, saying it did not do enough to curb gun violence.
During deliberation, she offered an amendment that would have put in place the background checks she now calls for in her new bill. The legislation could still face opposition from lawmakers uninterested in getting on the wrong side of pro-gun groups like the National Rifle Association, but Good says polls consistently show overwhelming support for background checks, especially in the wake of shootings like the one in Parkland.
"This is just common sense gun violence prevention," she said.