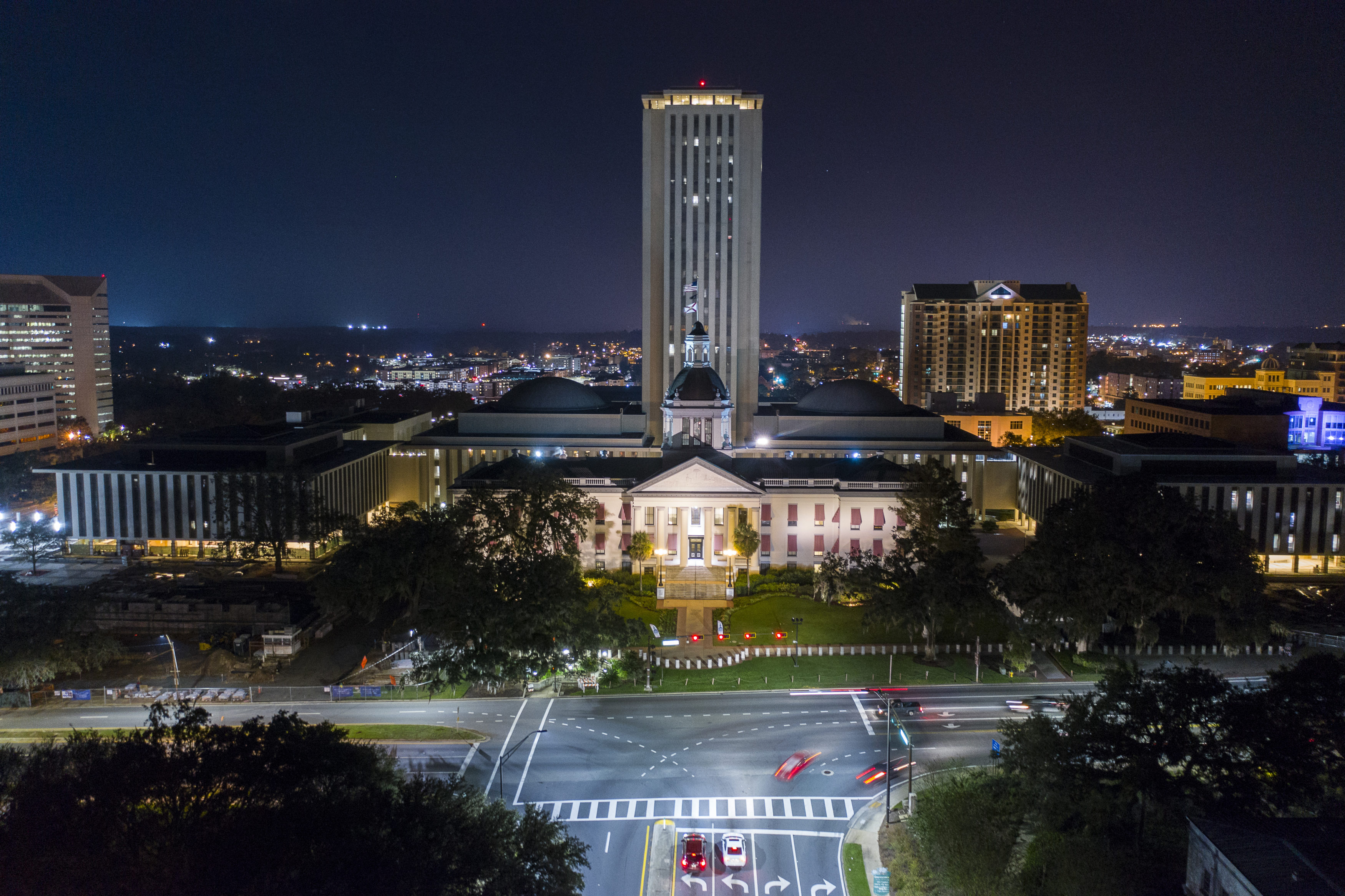 Let's not even pretend to avoid a spoiler: The post-Parkland legislation was the biggest legislative story of the last year.
We'll save that for the end, but in the meantime, here's Florida Politics' annual (and admittedly subjective) list of the top stories to come out of the 2018 Legislative Session.
In somewhat chronological order:
Sexual misconduct affects Senate membership — The chamber convened earlier this year with two of its members gone after misconduct claims. Jeff Clemens, a Lake Worth Democrat, and Jack Latvala, a Clearwater Republican and the Appropriations chair, had earlier resigned. Then-President Joe Negron was forced to address the issue in his opening remarks: "Let me be clear: The Florida Senate has zero tolerance for sexual harassment or misconduct of any type against any employee or visitor." 
Sens. Oscar Braynon II, Anitere Flores admit to affair — An anonymous internet website claimed to show secretly taped videos and secretly shot photographs supporting allegations of a rendezvous between Flores, a Republican state Senator, and Braynon, a Democratic senator. Neither lawmaker could clearly be seen, however. Nonetheless, the pair of Miami-Dade lawmakers soon issued a statement "that our longtime friendship evolved to a level we deeply regret. We have sought the forgiveness of our families, and also seek the forgiveness of our constituents and God. We ask everyone else to respect and provide our families the privacy that they deserve as we move past this to focus on the important work ahead."
Bill Hager proposes Capitol relocation — Hager, a Delray Beach Republican now term-limited out of office, wanted the state to consider moving out of Tallahassee. He filed a bill to create a task force to look at options for relocating the Legislature and state offices. The task force would have been charged with considering ease of travel for the public, and the economic impact on Tallahassee and Leon County, among other things. Relocating Cabinet offices — Agriculture Commissioner, Attorney General and Chief Financial Officer — also were on the table, though there was no mention of the state's Supreme Court. No surprise: The idea stalled and died in a subcommittee.
Ross Spano files porn declaration — The Republican former House member turned Attorney General candidate turned newly elected Congressman filed a resolution to declare pornography a health risk in Florida. The House eventually OK'd it on a voice vote, after Democrats asked why gun violence wasn't a more pressing health concern. The resolution is nonbinding.
Lawmakers OK Confederate statue replacement, slavery memorial — Mary McLeod Bethune will be the first African-American woman to get her likeness in the U.S. Capitol's Statuary Hall. She founded what is now known as Bethune-Cookman University, a historically black university in Daytona Beach. It replaces a statue of Confederate Gen. Edmund Kirby Smith. Another measure created a slavery memorial at the Capitol calls on the Department of Management Services to develop a plan after receiving recommendations from the Florida Historical Commission. That plan would then be submitted to the governor and legislative leaders.
Another gambling bill tanks — As always happens in recent years, a legislative effort to revisit the state's gambling laws failed in the last week of the 2018 Legislative Session. Negron and then-House Speaker Richard Corcoran released a joint statement saying, "Despite the good faith efforts of both the House and Senate, a gaming bill will not pass the Legislature this session." It's not clear when lawmakers will get another shot: Voters have since passed a proposed 'voter control of gambling' constitutional amendment. It gives statewide voters sole power to approve future expansions of gambling in Florida.
Judges dismantle medical marijuana law — One of the biggest legislative stories happened in the courts, with Tallahassee judges taking apart the state's cannabis law bit by bit. The law implements the constitutional amendment passed by voters in 2016 authorizing pot as medicine. In separate cases, Circuit Judge Karen Gievers struck down the ban on smoking medical marijuana and ordered that Tampa strip club mogul Joe Redner can grow his own medicinal cannabis to make juice of it. Also, Circuit Judge Charles Dodson invalidated other provisions, including limits on the number of provider licenses. All those decisions are now under appeal, and key lawmakers have said they want to revisit the statute in 2019.
Lawmakers extend protection to first responders — Police, paramedics, firefighters and others who need treatment for post-traumatic stress disorder can now get it under a bill passed last Session. A measure extends workers' compensation benefits for PTSD care. Up until then, workers' comp covered only physical injuries. The move was championed by CFO Jimmy Patronis, also the State Fire Marshal.
Rick Scott signs final budget — Gov. Scott signed his last state budget as governor, two days after the Legislature sent it to him. The $88.7 billion fiscal plan is, for now, the largest in state history. He vetoed $64 million worth of line items, the smallest being a $25,000 trust fund appropriation to the Florida Housing Finance Corp. for "affordable housing programs." The largest veto was $7 million for a road project in Lake County. One area targeted by Scott was local road projects, which Scott said were funded outside the Department of Transportation's normal evaluation process. He nixed more than $29 million.
Legislature pushes through Parkland bill — The final budget also included a $400 million school safety plan — the "Marjory Stoneman Douglas High School Public Safety Act" — crafted after the Parkland mass shooting, with $67 million for a controversial program that would arm school staff and train them for active shooter situations, and $25 million that would go toward a memorial and the demolishing of the building where the massacre occurred. The bill also raised to 21 the age to buy firearms in the state and created a 3-day waiting period for most gun purchases. The legislation was a response to the Feb. 14 shooting at the high school in Parkland, Broward County, where 17 students and staff were killed by a sole teenage gunman.
___
Background material provided by The News Service of Florida; republished with permission.