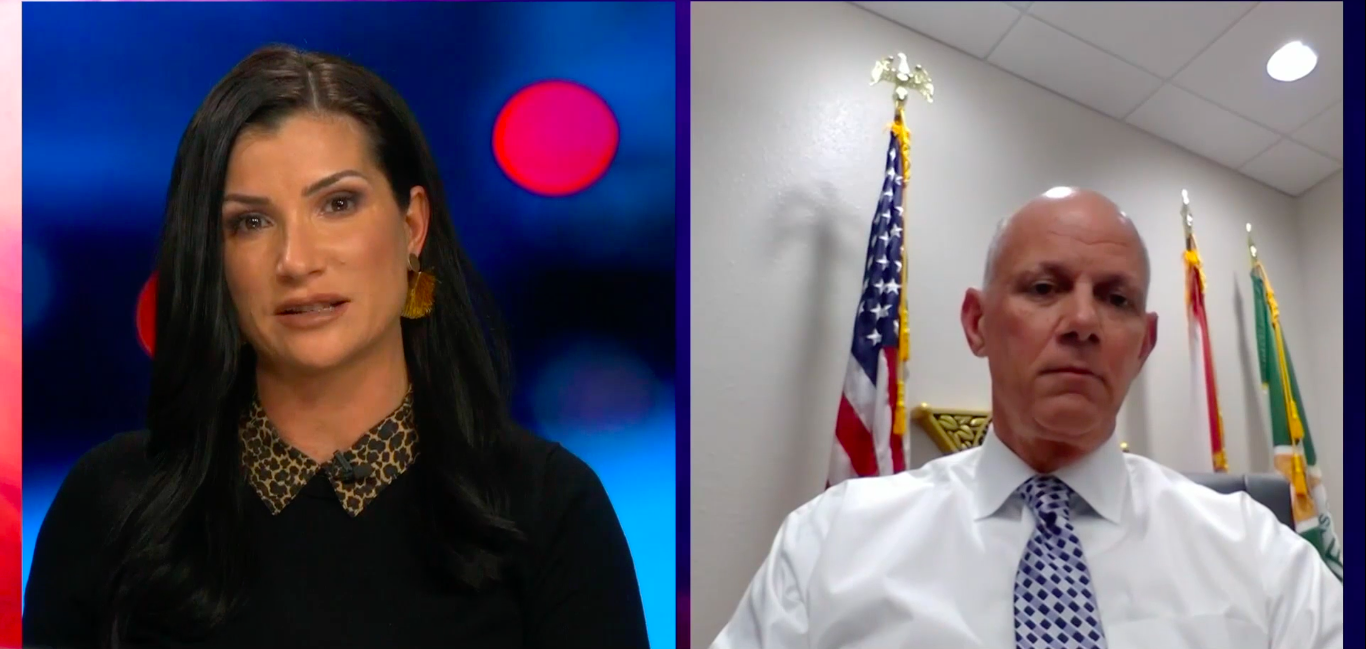 Florida gun advocates expressed anger over the weekend at members of the Parkland commission who promoted pro-gun policy positions on NRATV, a publicity arm of the National Rifle Association.
"NRA is nothing more than a gun lobby group and NRATV is the propaganda arm of that gun lobby group," said Fred Guttenberg, whose daughter Jaime died in the Parkland shooting.
"Anyone who says that they support school safety is WRONG and they know it. They support chaos in schools and gun sales. Sad when some in policy positions buy into that agenda."
The Marjory Stoneman Douglas High School Public Safety Commission formed after a shooter on Feb. 14 killed 17 people in the high school.
NRATV closely followed the commission report and promoted some of its recommendations, including the arming of teachers. Members of the commission, including chair and Pinellas County Sheriff Bob Gualtieri and Polk County Sheriff Grady Judd, spoke to NRATV about the findings.
Gualtieri on Friday conducted an interview with NRA spokeswoman Dana Loesch for a segment largely focused on a commission recommendation to arm teachers at Florida schools.
"You've got to have a good guy with a gun there and somebody who can stop these events when they begin," Gualtieri said.
The sheriff said Parkland shooter Nikolas Cruz shot 34 people in a matter of minutes, but the sooner he confronted an armed individual, the sooner he would have been neutralized.
He heavily criticized delays in deputies entering the Marjory Stoneman Douglas High School, though he said it was not the purview of the commission to judge Broward County Sheriff Scott Israel's leadership.
He did label the actions of School Resource Officer Scot Peterson as those of a "coward." But he said even if Peterson acted expeditiously, the officer did not get to the shooting site on campus until after Cruz shot 23 people.
He recommends Florida lawmakers expand the guardian program authorized after the Parkland shooting and allow teachers, not just non-classroom personnel, carry guns.
Shannon Watts, founder of Moms Demand Action for Gun Sense in America, opposes arming teachers. She said commission members should not appear on an NRA-run outlet to promote such a message.
"This is disgusting: Florida Sheriffs @SheriffPinellas, Gualtieri and Judd (elected officials graded by the NRA) appeared on the @NRA's marketing outlet to promote arming teachers," she wrote on Twitter.
"Arming just a fraction of America's 3.6M teachers would greatly profit gun manufacturers."
Guttenberg also finds the recommendation questionable and doesn't like seeing Florida sheriffs espousing pro-gun rhetoric to a political organization.
"Really disappointed to see MSD Commissioners Sheriff Gualtieri and Sheriff Grady Judd all over NRA TV trying to sell the idea of arming teachers," he tweeted. "Turns out they have been on NRA TV multiple times during the commission hearings. They know the audience they are speaking to."
Judd previously appeared on NRATV with host Grant Stinchfield's show to promote his "Sentinel" program and to support arming teachers.
Judd discussed a teacher who died in the Parkland shooting who pulled himself to a corner after he was first shot, and then later killed by Cruz when he saw him again. Judd said that teacher might have stopped the shooting early on had he been armed.
"Not only would his life have been saved, but so would a lot of other children in school that day," Judd told Stinchfield.
For the record, not every Parkland parent shared Guttenberg's concerns about NRATV. Andrew Pollack, whose daughter Meadow also died in the shooting, said appearing on the outlet seemed appropriate.
"@NRATV is news that promotes gun safety and school safety," he wrote on Twitter. "I appreciate NRATV's continuing coverage of the MSD tragedy."
Pollack worked in the aftermath of the mass shooting to focus lawmakers on school safety as opposed to gun control. He and Guttenberg both became politically engaged in the last election, with Pollack supporting Republican candidates while Guttenberg backed Democrats.
But gun control advocates say NRATV should not be viewed as a news outlet, even a conservative one.
Loesch advocated against gun control at a CNN town hall held in the immediate aftermath of the Parkland shooting. And Stinchfield in his interview with Judd cheered arming teachers as "common sense."
Watts said NRATV serves not as news coverage but as political communication.
Guttenberg has refused to endorse the Parkland commission's work because the group from the beginning elected not to look at gun control or the role of firearm access in the shooting.
"Since the safety commissions our of Parkland, are now recommending more guns without actually hearing any testimony on it, we must discuss it's cost and the need to pay for it," he said. "Time for a protection tax on every gun and every bullet sold in America to pay for our safety."