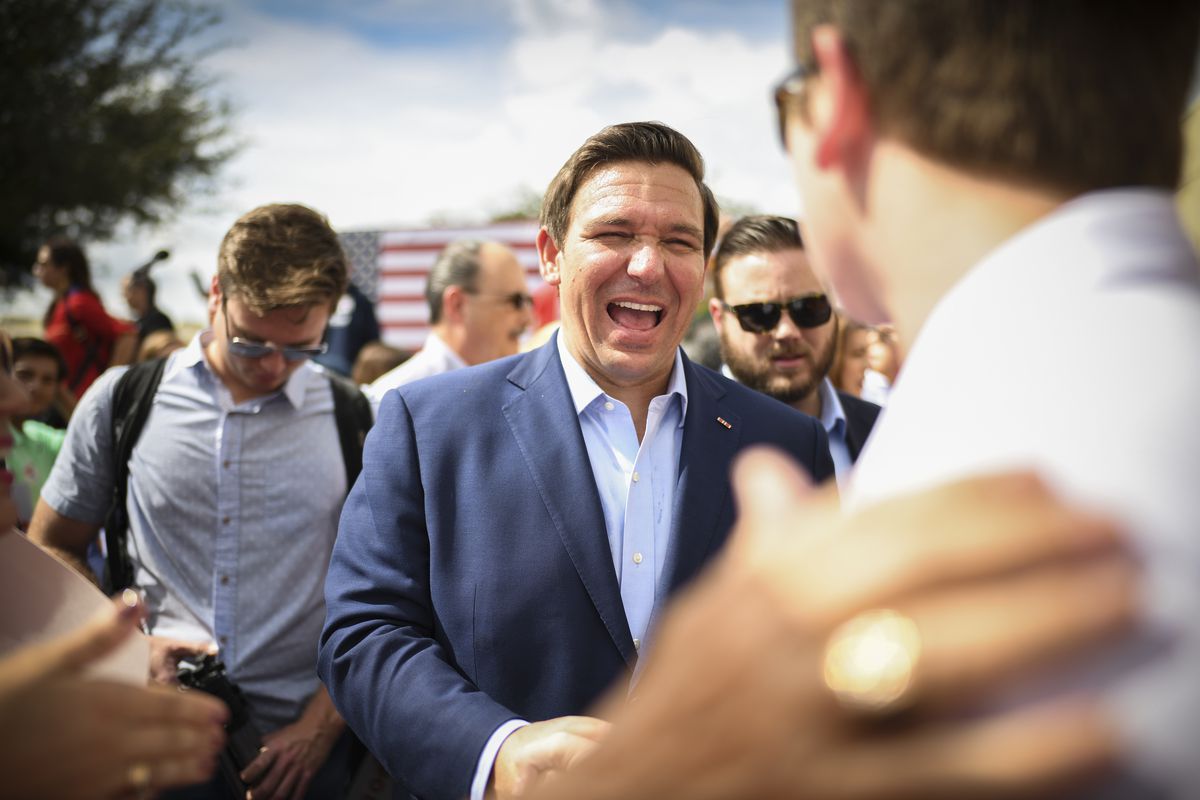 Gov.-elect Ron DeSantis' inaugural committee is handing over a six-figure check to Operation 300, a non-profit group that aids the families of soldiers killed in combat.
DeSantis announced the $150,000 donation Monday, one day before he and Lt. Gov.-elect Jeanette Nuñez are scheduled to be sworn into office.
"Without the generosity of so many, Operation 300 would not have the resources to achieve their incredible mission," DeSantis said. "Thanks to our dedicated Inaugural Committee and sponsors, Operation 300 will be able to further their mission to honor the memory of our fallen heroes and brighten the lives of those they have left behind."
Operation 300 was founded in the memory of Navy SEAL Aaron Carson Vaughn, who was killed in action in the Tangi River Valley of Afghanistan in August 2011.
DeSantis is an Iraq War veteran who served in the U.S. Navy as a judge advocate and alongside Navy SEALs in Fallujah
Operation 300, based in Port Salerno, focuses on providing mentorship to the children of those killed in combat. The non-profit is run by Vaughn's parents, Billy and Karen Vaughn, along with Aaron's widow, Tara Vaughn Baldwin.
Among the activities hosted by Operation 300 are "adventure camps," where children are paired with a father-aged male mentor who spends the weekend doing things with the children that they might have done with their dad.
"We believe that when a member of our Armed Services gives his life in defense of our great nation, the least we can do is pledge to honor that sacrifice by caring for his family," the Operation 300 website reads.
Operation 300 also holds an annual "Frogman Swim & Run" at Jensen Beach Park, which includes an open water swim competition and 5K and 10K runs. Registration for the 2019 Frogman event opens this month.