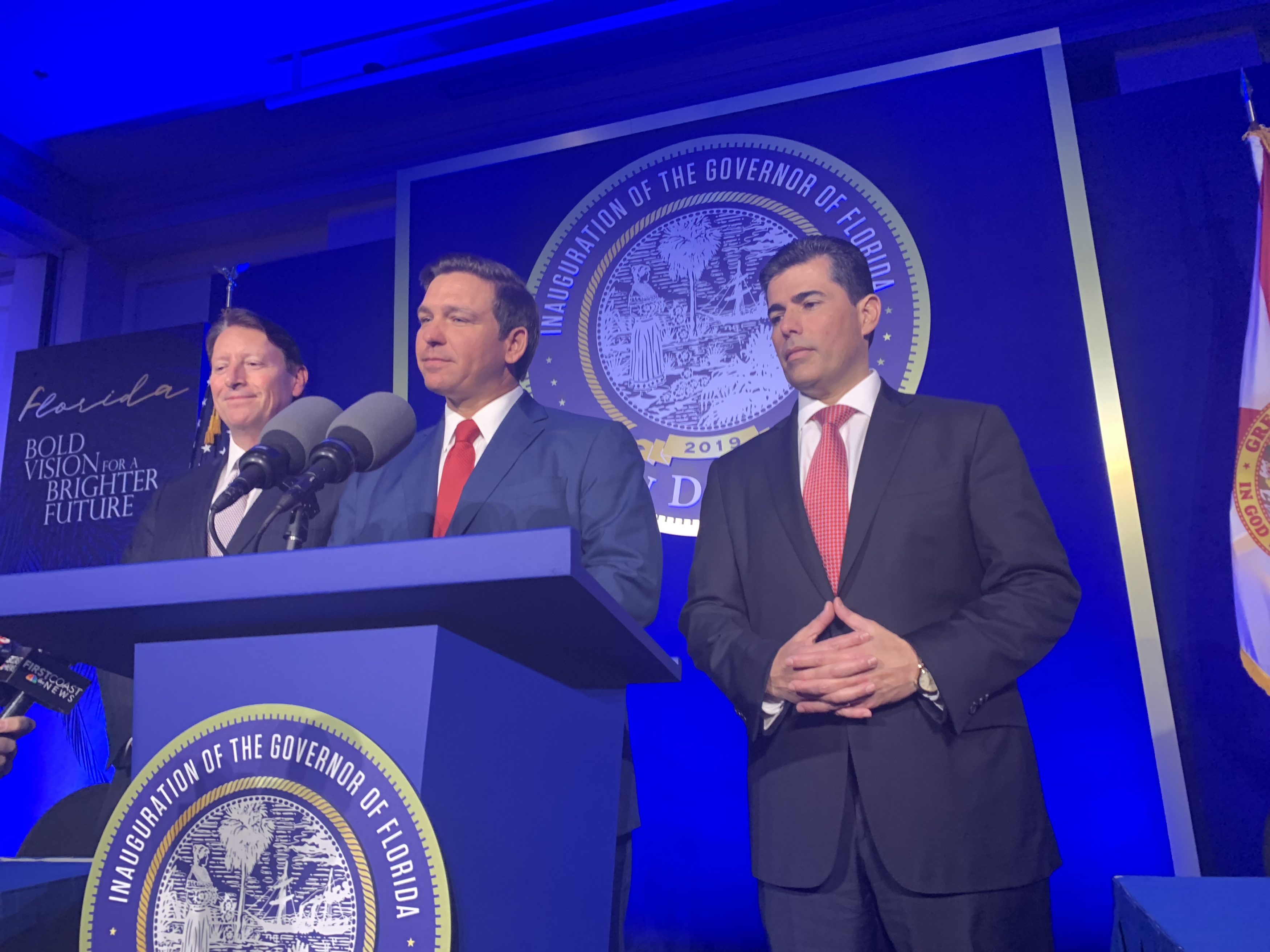 Ron DeSantis takes office Tuesday, and his first moves after swearing-in could occupy headlines for weeks to come.
Speaking to reporters after an inaugural event Monday, DeSantis said his early actions as Governor will include appointing three Supreme Court justices, announcing news of his administration's stance on medical-marijuana lawsuits and possibly taking action against Broward County Sheriff Scott Israel.
The first Florida Supreme Court justice appointment will come Wednesday, he said. DeSantis will soon select two others to fill the high court, replacing what has been described as a liberal-leaning triumvirate of justices.
During remarks to an audience gathered to listen to "thought leaders" in the state, DeSantis said he's "very much an admirer of our constitutional system."
In Florida, the judiciary increasingly began "usurping more and more power over the years," DeSantis said. "Well, that ends tomorrow."
The News Service of Florida reported last month that DeSantis may abandon marijuana-related lawsuit appeals, like a challenge to the state's ban on smokeable cannabis for medicinal use.
An announcement on that will come "within a week or two," DeSantis said.
The Governor-elect didn't outright say how he plans to handle ongoing medical marijuana litigation. But he told reporters he has "not committed" to upholding the state's ban on smoking medical marijuana.
DeSantis also said he does not think the will of the voters has been implemented "fully," referring to Amendment 2, a ballot proposal in 2016 that legalized medical marijuana in the Sunshine State. It passed with 71 percent support from voters.
When asked about removing Sheriff Israel, DeSantis said his administration could be taking action on "a number of local officials within a relatively short time of taking office."
Israel has been criticized in the wake of last year's Parkland shooting.