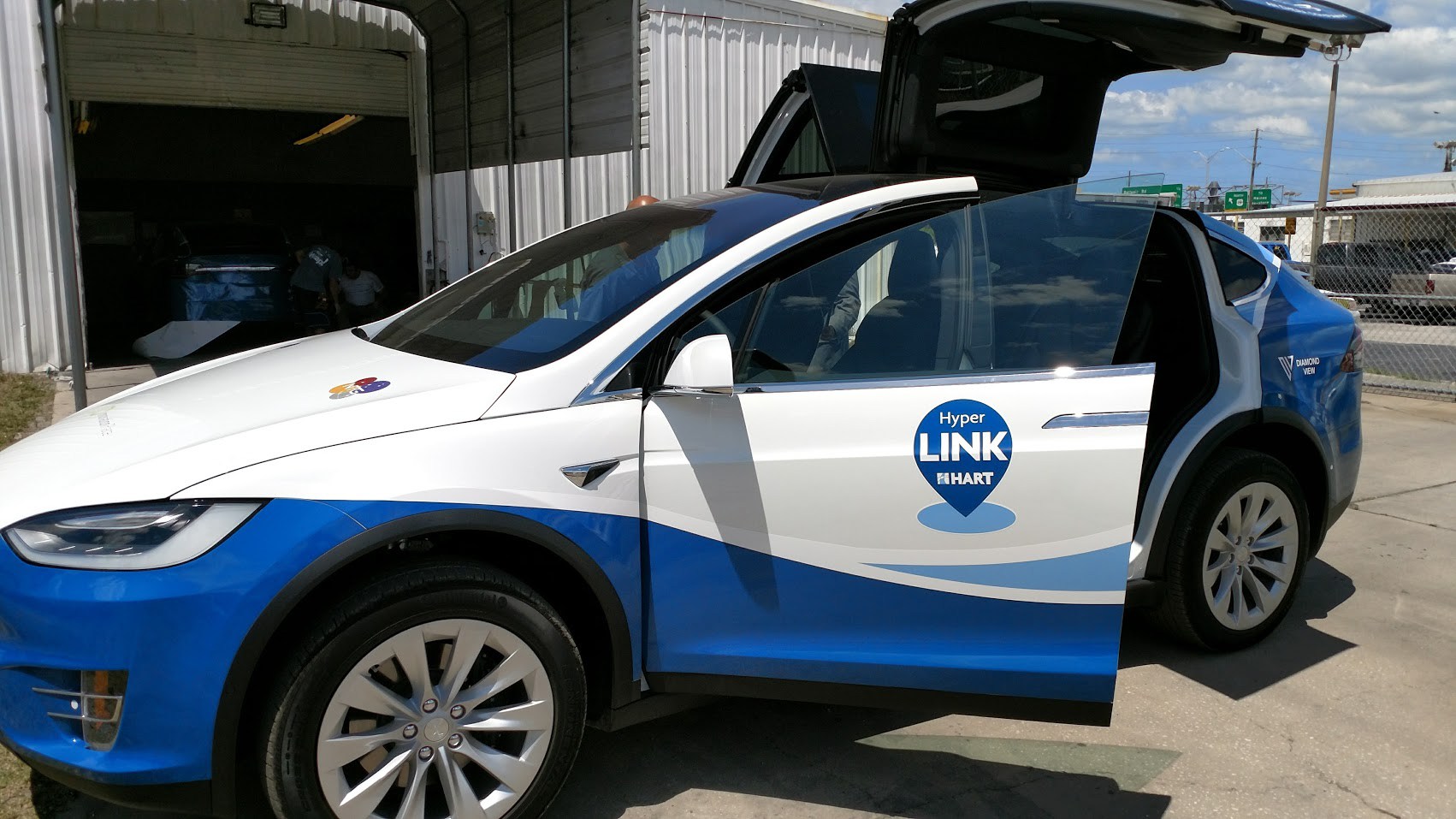 The Hillsborough Area Regional Transit Authority's Board of Directors narrowed its list of potential CEOs to four during a meeting Monday. The short list includes one internal applicant and others from Jacksonville, Atlanta and Lexington, Kentucky.
The board's internal candidate is HART Chief Administrative Officer and Chief of Staff Kenyatta Lee.
"As an internal candidate, I have a proven track record of results-driven performance, implementing innovative solutions to address organizational challenges and managing staff equitably," Lee wrote in a cover letter to the board.
Lee formerly worked for the Jacksonville Regional Transportation Authority as a senior manager for technology and innovation and as a senior director of administration and director for administration for the Jacksonville Port Authority She also held positions earlier in her career with the Port of Palm Beach.
Lee has a master's degree in business administration from the University of Phoenix.  She's certified through the American Public Transportation Association's leadership program as well as the Women Transportation Seminar Executive's Leadership Certification and is Florida Public Sector Labor Relations Professional board certified.
Other candidates to take the reins as HART's new chief include Cleveland Ferguson, the senior vice president and Chief Administrative Officer for the Jacksonville Transportation Authority.
Ferguson formerly served as vice president of administration and as vice president of risk compliance and human resources with the agency. He's a former lawyer with a law degree from Florida State University.
Carrie Osborne is Lextran's general manager. In her role there, Osborne manages the Lexington, Kentucky, transportation group's $26 million budget and its 250 employees.
Osborne is a former transportation consultant and served as a senior planner and director of planning for various agencies. She has a master's degree from Florida State University.
The final candidate is Benjamin Limmer, assistant general manager for the Metropolitan Atlanta Rapid Transit Authority.
"HART is uniquely positioned to enhance and expand mobility options for the citizens of Hillsborough County. With the passage of the transportation referendum in the fall of 2018 comes enormous opportunity. I bring a strong and robust background of implementing and directing sales tax programs in Phoenix and Atalanta and am uniquely suited to take HART into the future," Limmer wrote in a cover letter.
Limmer noted commitments to fiscal discipline, creating an employer of choice environment and operational excellence.
He's also the former transportation director for the city of Atlanta and held several management positions with Valley Metro in Phoenix. Limmer served as senior planner for University Circle Incorporated in Cleveland, Ohio, where he also interned in 2002 and 2003.
He earned a master's in urban planning, design and development from Cleveland State University.
In its vote to narrow its list of candidates, HART eliminated Cassandra Borchers who currently serves as the Chief Development Officer for the Pinellas Suncoast Transit Authority, as well as candidates from New Jersey, South Florida, Connecticut, and San Diego.
The remaining four candidates will have about five days to record a video response answering three questions approved by the board Monday.
Those questions involve describing their leadership and explaining why they are most qualified to lead the agency. Candidates will also answer how they would ensure that HART implements priorities in a fair and equitable way as the agency prepares to see a large increase to its operating budget through the 1 percent sales surtax voters approved in November. Of the nearly $300 million in annual revenue, HART will receive 45 percent.
During its discussion about possible questions for candidates, board members showed a distinct goal to hire a new chief who can manage an increased budget and the onslaught of policy changes that will entail.
They also want to ensure the next CEO will have good ideas on how to prepare for the emergence of new transit technologies while still adequately using the technologies that are already available.
"What is the plan for guiding us in the short term with what we have and making progress as quickly as the citizens are expecting and yet planning for the technological advances that will be coming," Hillsborough County Commissioner Mariella Smith asked.
Tampa City Council member and Tampa mayoral candidate Mike Suarez suggested asking candidates about their long-term commitment to leading the agency and requiring that they commit to at least five years.
Pat Kemp, who also serves as a Hillsborough County Commissioner and has been a championing for expanding transit access said she would like to see a CEO who is committed to integrating walkability and transit-oriented development into new priorities within the agency.
Ultimately the board decided to go with more broad questions to avoid "leading" candidates into specific talking points and decided to ask their more specific questions during one on one interviews later.
The board will come back Jan. 14 to collectively discuss candidates' video responses. At that point they can either decide to narrow the list further or move forward with additional interviews with all four.
The next CEO will replace Interim CEO Jeff Seward who has been leading the agency since Katharine Eagan left to accept a job heading a transit agency in Pittsburgh early last year.