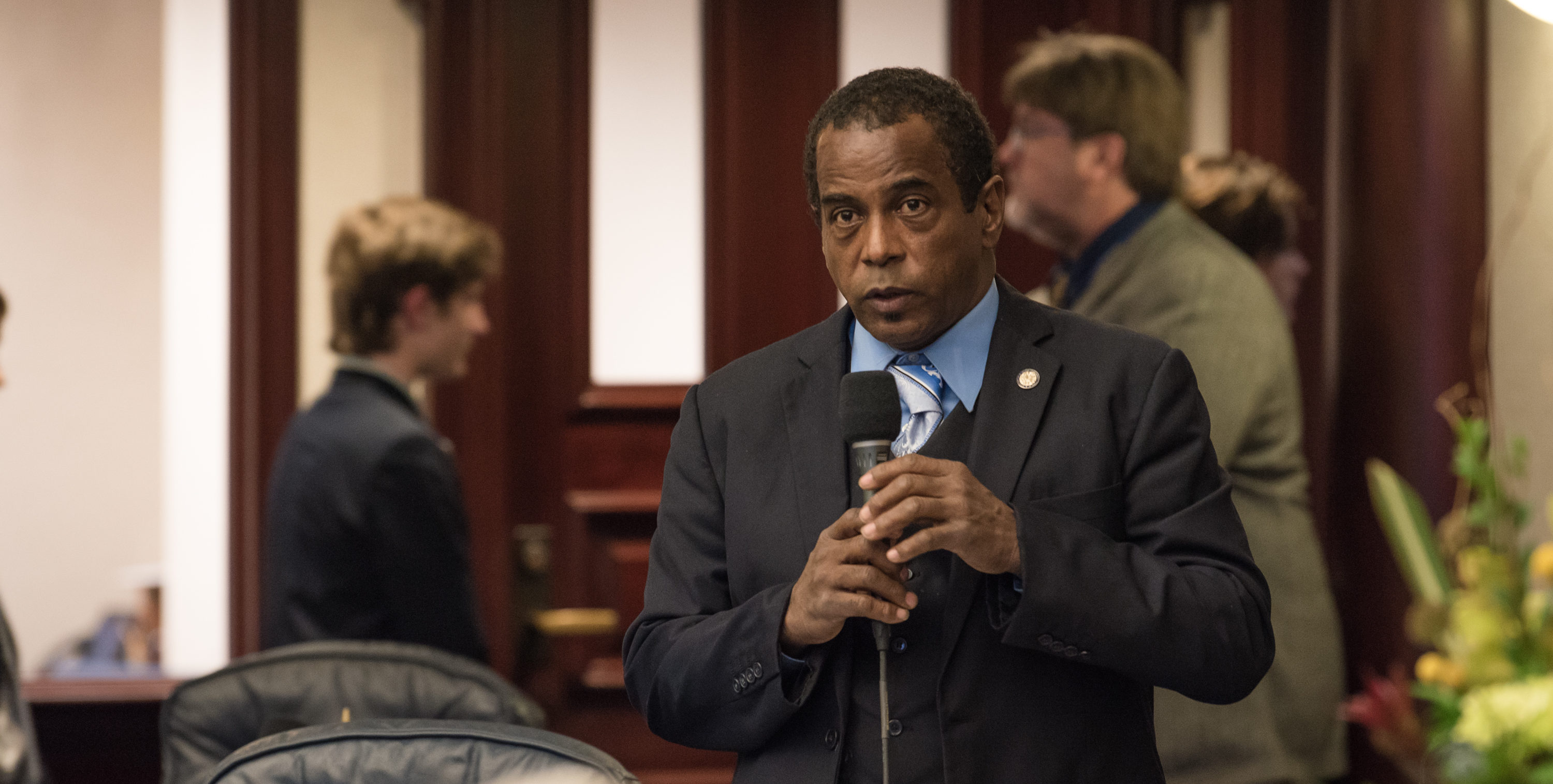 Former state Rep. Roy Hardemon is looking to get his old seat back.
Hardemon has filed paperwork with the Florida Division of Elections indicating his plans to run for House District 108 in 2020.
Hardemon lost his bid for re-election in a three-way primary contest last August. Dotie Joseph defeated both Hardemon and Joseph Beauvil.
She then went on to take the HD 108 seat with an easy win over Libertarian Party candidate Riquet Caballero.
The primary contest saw some drama, with Hardemon taking shots at Miami-Dade Democratic leaders.
"It's surprising to be lynched from the Democratic Party," Hardemon said, according to the Miami Herald.
Hardemon accused the party of recruiting Joseph to challenge him, though both Joseph and party leaders denied accusations that she was recruited.
In confirming his 2020 run, Hardemon told Florida Politics he's looking beyond those fights and is focused on attempting to run a winning campaign.
"I took it like a man and (went) back to work," Hardemon said. "You just gotta out-run them the next time."
Asked why voters should consider swapping the seat back Hardemon's way, he highlighted his efforts to secure funding for the Poinciana Industrial Park project in Liberty City.
Hardemon said he's hoping to continue to secure funding for projects in the district, though funding for the Poinciana project has been "caught in red tape," according to The Miami Times.
Asked what he's been doing since he was ousted from the legislature, Hardemon says he's talking to legislators to make sure the money gets to Liberty City.
"I'm making sure the appropriations that were given actually get home."
Joseph was able to outraise Hardemon during the 2018 contest, despite Hardemon's status as the incumbent. That's a trend Hardemon will likely need to reverse the next time around. The two are currently the only candidates declared in HD 108 so far.