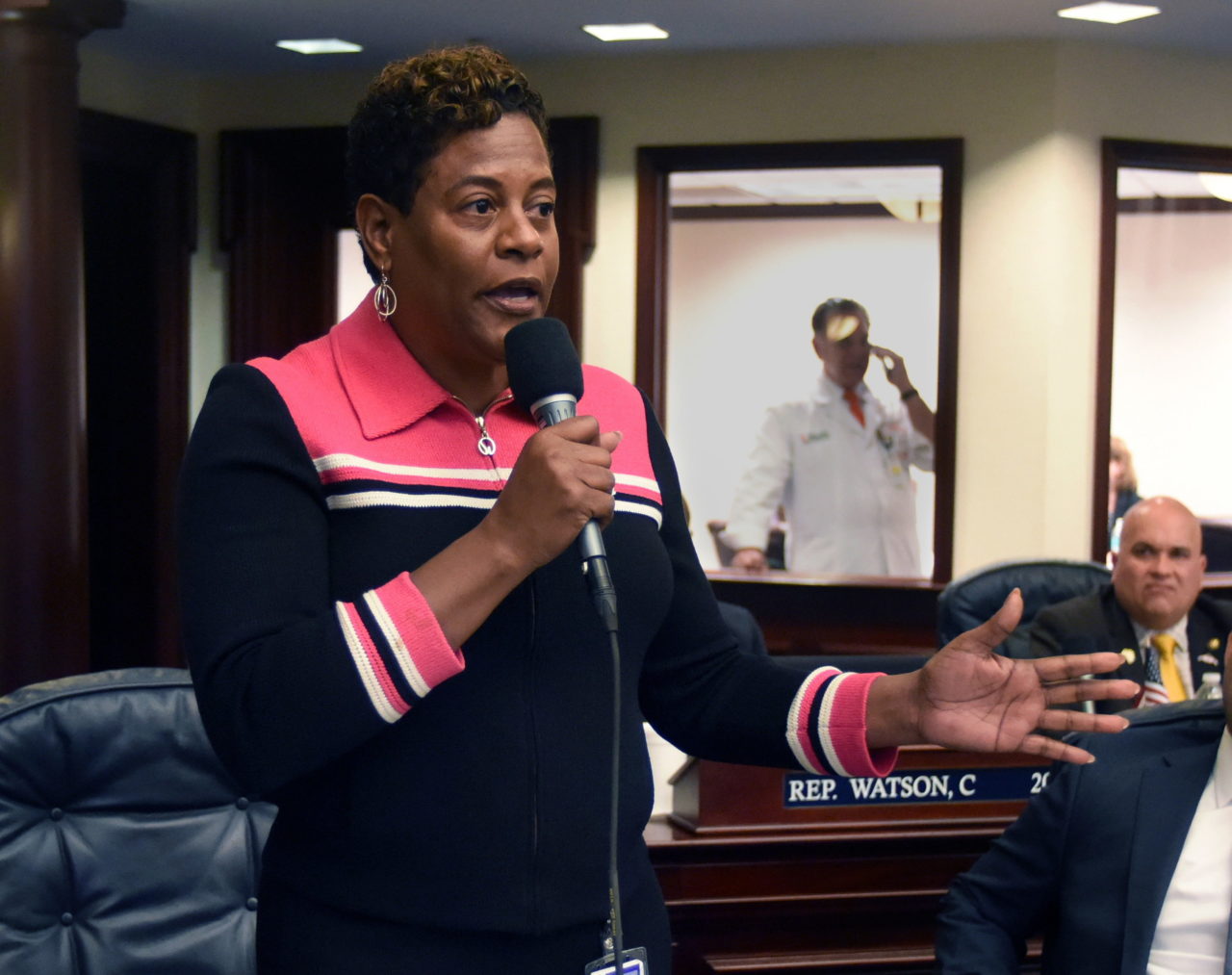 Rep. Kim Daniels, a Jacksonville Democrat known for championing legislation that brings religion into public schools, filed legislation Tuesday mandating high school-level Bible study electives.
That is, her bill (HB 195) would require — rather than just permit, as is the case now — high schools to offer an "objective study of religion."
Such courses include:
— "A course on the Hebrew Scriptures and Old Testament…"
— "A course on the New Testament…," and
— "A course on the Hebrew Scriptures, the Old Testament of the Bible, and the New Testament of the Bible."
They would still be electives: If the bill passes, however, the state's public schools would have to offer these, but no one student would be required to take them.
Similar legislation is being considered or has been passed elsewhere.
In North Dakota, the legislature is mulling a mandatory semester-long course. And in Kentucky, the Bible Literacy Act is of special interest to the American Civil Liberties Union.
Daniels, a Christian evangelist, has successfully carried religious legislation before, drawing on support from Republicans and African-American Democrats:
— HB 303, the "Florida Student and School Personnel Religious Liberties Act," passed in 2017.
The measure bans school districts "from discriminating against students, parents, & school personnel on basis of religious viewpoints or expression," and requires a school district "to adopt limited public forum policy & deliver a disclaimer at school events."
— HB 839, a bill requiring school districts to display Florida's motto "In God We Trust," passed in 2018.
Florida Politics has reached out to Daniels' office for comment on the recent legislation.
Meanwhile, Kirk Bailey, political director of the ACLU of Florida, says his group is watching this bill.
"There are acceptable ways to teach about the Bible: Schools can teach comparative religion classes or about the Bible's relationship to literature, art or music.  However, it is exceedingly difficult to do so in a constitutionally permissible manner," Bailey said.
"Ultimately, parents, not the government, should be in charge of religious education. To ensure one faith is not promoted over another in our public schools and to protect our students' First Amendment rights, we'll continue to monitor this bill to see how it progresses during this legislative session," Bailey added.