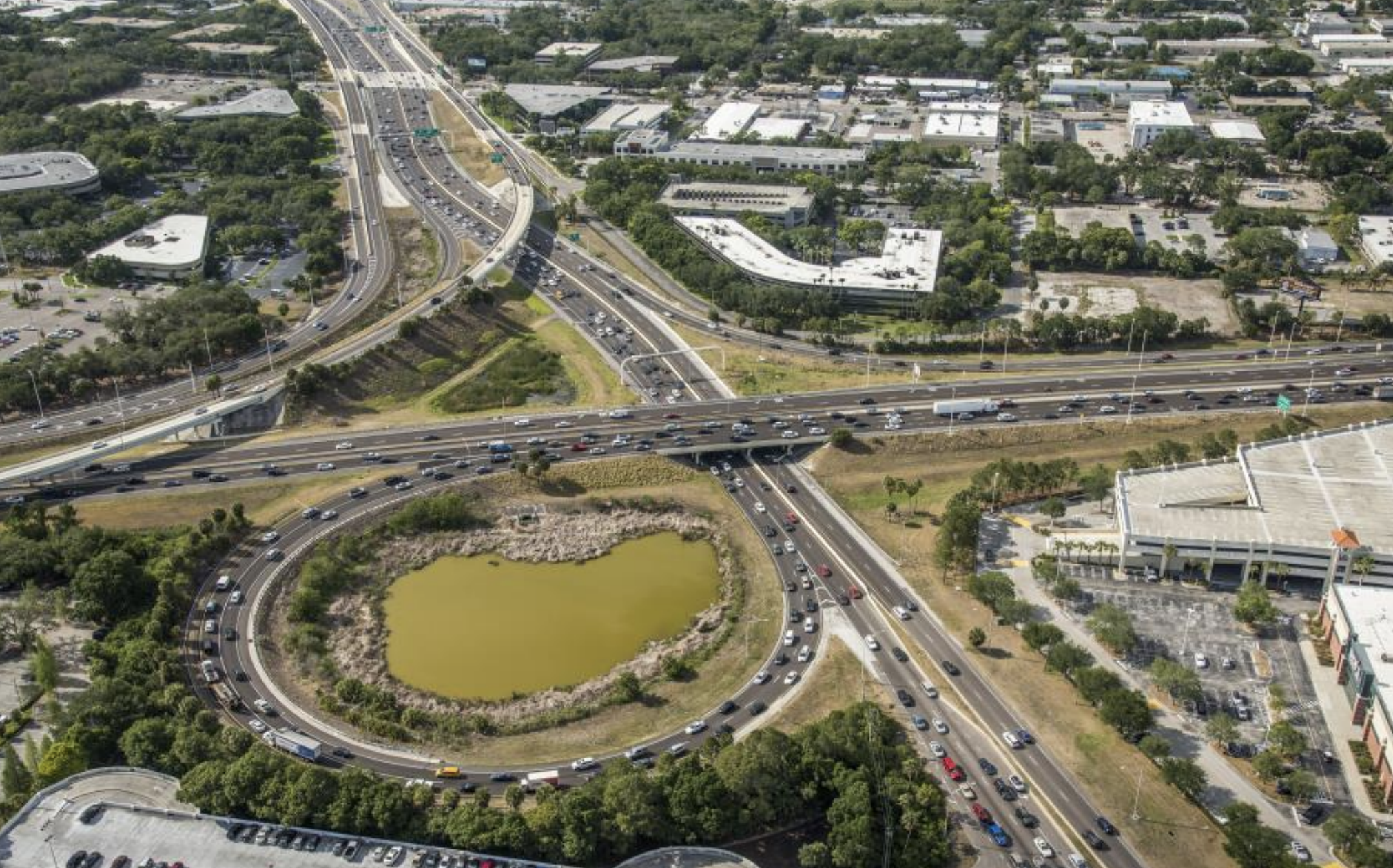 St. Pete City Council is backing a plan to speed up improvements to the Westshore interchange where the Howard Frankland Bridge meets State Road 60, the Veterans Expressway and the on and off-ramp to Tampa International Airport.
"The Westshore District and Pinellas County's Gateway area at the western end of the Howard Frankland Bridge comprise one of the largest employment areas in the Southeast serving a rapidly growing regional population of more than 2.5 million residents," reads a resolution approved unanimously Thursday, with Lisa Wheeler-Bowman absent.
Expanding capacity at the interchange for the State Road 60 and airport exit as well as lanes going into the city and heading onto the bridge from Interstate-275 in Tampa and from the Veterans Expressway is a $1.5 billion project that is currently unfunded with no construction start date in sight.
The Florida Department of Transportation's funding plan for the interchange improvements were diverted to Orlando after the District 7 office, which covers the Tampa Bay region, "reset" its controversial Tampa Bay Express (TBX) plan amid growing criticism that it was a bloated plan that would do little to ease traffic congestion. Now that the agency is creating a new plan, it's trying to re-secure funding for the Westshore version of the project, District 7 Secretary David Gwynn said.
"Before we can really put money back into work program for something in the Westshore area, we needed to get consensus from the area," he said.
City Council's support for Gwynn's effort to draw down state funds for the project is largely symbolic. It does not include any specific action. But it sends a message to the state that the region is on board. So far, the Hillsborough County and Pinellas County commissions as well as the Tampa Bay Area Transportation Management Area Leadership Group and Forward Pinellas have already agreed that the Westshore interchange is a top project priority for the entire region.
Gwynn said with a new Governor in office and a new FDOT Secretary expected to be tapped soon, the time is right to begin attracting support from the state.
St. Pete City Council member Ed Montanari called the move "a no-brainer."
"A 2012 FDOT study found the interchange created the longest traffic bottle neck in all of Florida's Strategic Intermodal System in the entire state," the board's resolution reads.
Even with regional consensus on the project, FDOT still does not have a construction date secured. That will come as the agency continues to work with the state to secure funds.