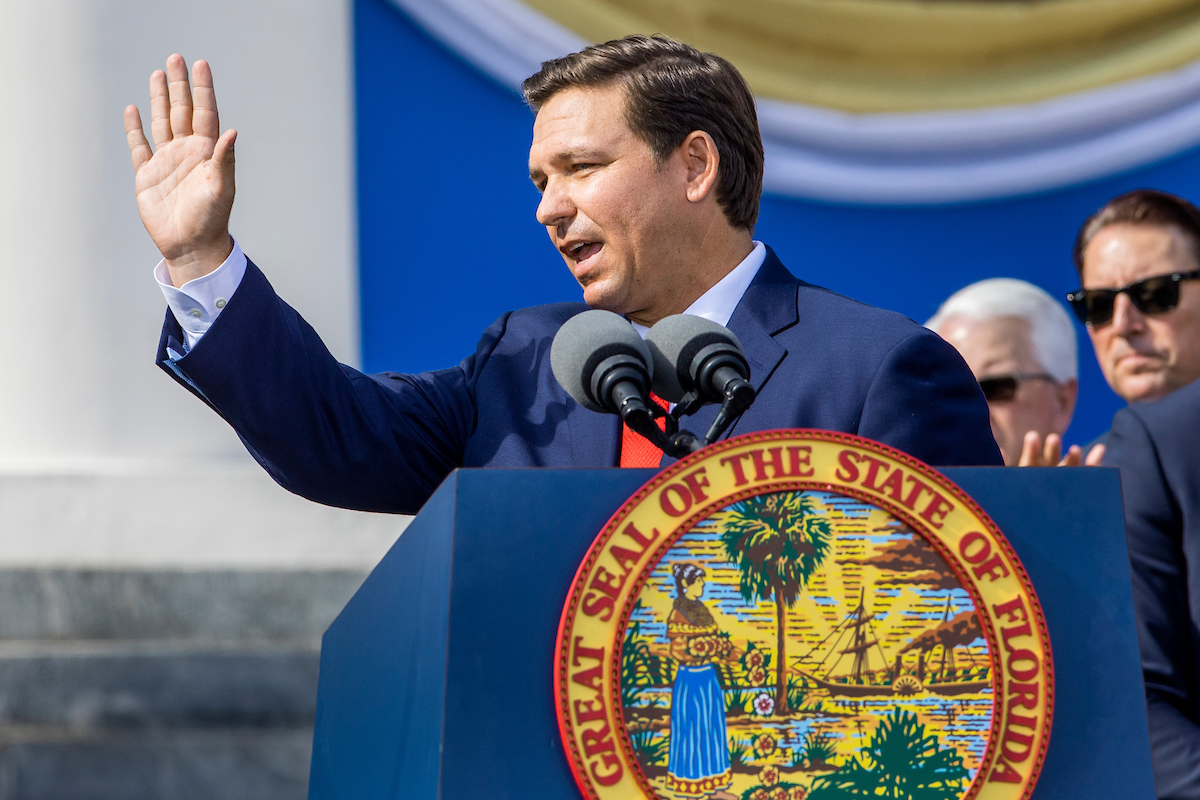 Gov. Ron DeSantis didn't say Friday whether he thinks climate change is at least partly caused by human activity.
The new Governor, a Ponte Vedra Beach Republican, held his first press conference in the Governor's Office with the Capitol Press Corps.
DeSantis came out swinging for the environment Thursday, issuing an executive order to a Chief Science Officer for the state and create an Office of Environmental Accountability and Transparency.
He also called for spending "$2.5 billion over the next four years for Everglades restoration and protection of water resources."
Later Thursday, he asked for the resignations of every board member of the South Florida Water Management District, saying the state needs "a fresh start" was needed at the agency.
At the Capitol Friday, when asked if he thought climate change was real, DeSantis responded that he put in his order "as climate changes, as the environment changes, as the water rises in places like South Florida, we want to make sure we're taking steps to combat that ….
"Look, I'm not concerned about 'is this the sole cause, is that the sole cause' as I am with, if you have water in the streets, how do you combat that," he added.
When then asked whether he agreed with many scientists "that humans cause climate change," DeSantis pointed at another reporter, saying "Next question."
Discussion of climate change and its causes have vexed the previous Governor.
At meeting in August 2014, former Gov. Rick Scott listened to a group of leading Florida scientists talk about climate change.
At the end of that meeting, Scott didn't say – and still has not said – whether he had been convinced by scientific evidence that rising sea levels and warming temperatures merit government action.
Scott, however, previously denied that his administration banned agencies under his control from using the terms "climate change" or "global warming" in public, in emails or in other official documents.
On Thursday, DeSantis — who made environmental protection a plank of his campaign — called "our water and natural resources … the foundation of our economy and our way of life in Florida." He also mentioned it in his inaugural address Tuesday.
The protection of water resources, he said, "is one of the most pressing issues facing our state."