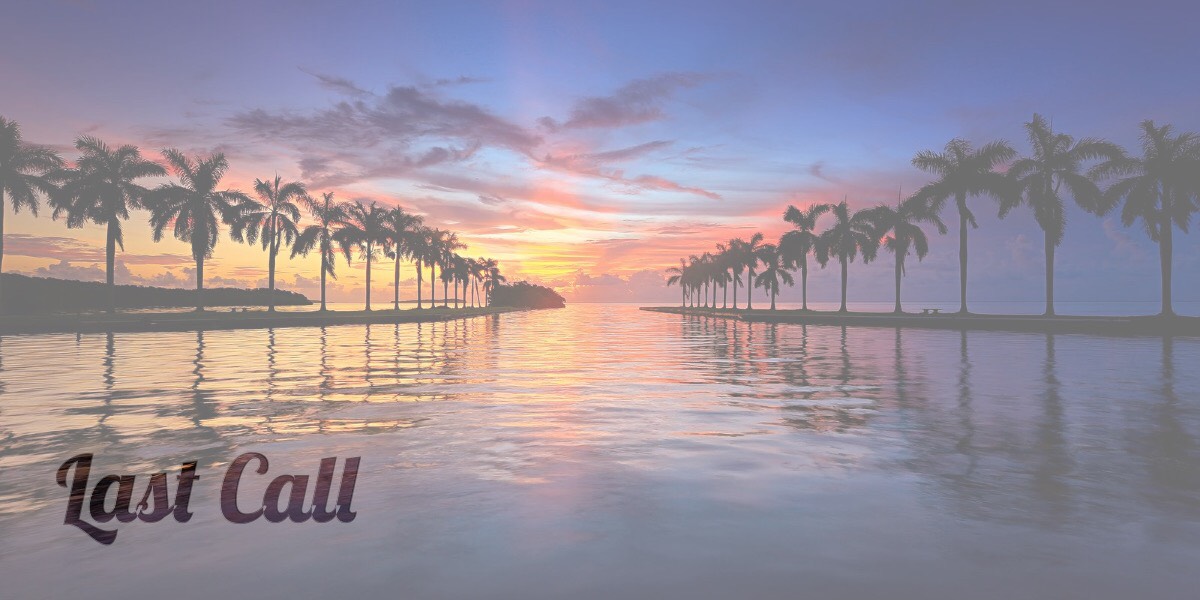 A digest of the day's politics and policy while the bartender refreshes your drink.
Last Call — A prime-time read of what's going down in Florida politics.
First Shot
There are already 122 specialty license plates available in Florida, and some lawmakers are angling to add even more.
At least four new specialty tags have been proposed so far for the 2019 Legislative Session:
— "Protect the Gopher Tortoise," by Sen. Linda Stewart, an Orlando Democrat.
— "Orlando United," also by Stewart, proceeds from which would help pay for "personalized counseling to any person affected by the shooting at the Pulse nightclub in Orlando on June 12, 2016."
— "Highwaymen," by Rep. Delores Hogan Johnson, a Fort Pierce Democrat, to commemorate the state's self-taught African-American landscape artists, 26 of whom were inducted into the Florida Hall of Fame in 2004.
— "Save the Bees," by Rep. Melony Bell, a Bartow Republican, to benefit the nonprofit Florida State Beekeepers Association.
A related measure, filed Wednesday, by Rep. Clovis Watson Jr., an Alachua Democrat, would allow drivers "registered as an organ, tissue or eye donor" to place a "red heart decal (on) the upper left-hand corner of (their) license plate."
Lawmakers agreed in 2008 to a moratorium on new specialty tags, but new ones have been filed every Session in recent years.
Former state Sen. Arthenia Joyner, a Tampa Democrat, once threw her hands up in frustration over the steady filing of bills for new specialty plates.
"I was here when the moratorium was established and every year, we fought it," she said in 2014. "You know what? I'm giving up … I'm throwing in the towel."
Evening Reads
"Stacey Abrams and Andrew Gillum are likely 2020 kingmakers" via Marc Caputo and Daniel Strauss of POLITICO
"Rick Scott backs bill to pay Coast Guard members during government shut down" via the Tampa Bay Times
"Ron DeSantis expedites Hurricane Michael recovery funds" via Blaise Gainey of WFSU
"Florida is taking applications — again — for a new banking regulator" via Lawrence Mower of the Times/Herald Tallahassee Bureau
"Okaloosa Superintendent challenges suspension" via The News Service of Florida
"Richard Corcoran to make $276,000 a year" via The Associated Press
"State Board of Education eyes changes to school safety law, bullying scholarship" via Emily Mahoney of the Times/Herald Tallahassee Bureau
"Pro-choice advocates call Florida abortion bill 'most extreme' ever in US" via Christene Stapleton of The Palm Beach Post
"Confusion reigns over Marsy's Law: Critics and supporters agree it's going to need more clarity" via Mitch Perry of the Florida Phoenix
"Poll: Majority of Florida voters support primary election reform" via Ryan Nicol of Florida Politics
Quote of the Day
"I urge anyone that was offended by it, especially some of the self-righteous colleagues that I have, to research and Google BDS, Google Hamas, Google Hezbollah, Look up CAIR and look up Rashida Tlaib's affiliations with these groups." — Hallandale Beach Commissioner Annabelle Lima-Taub, who wrote a Facebook post claiming new U.S. Rep. Rashida Tlaib of Michigan, a Muslim, might "blow up Capitol Hill."
Bill Day's Latest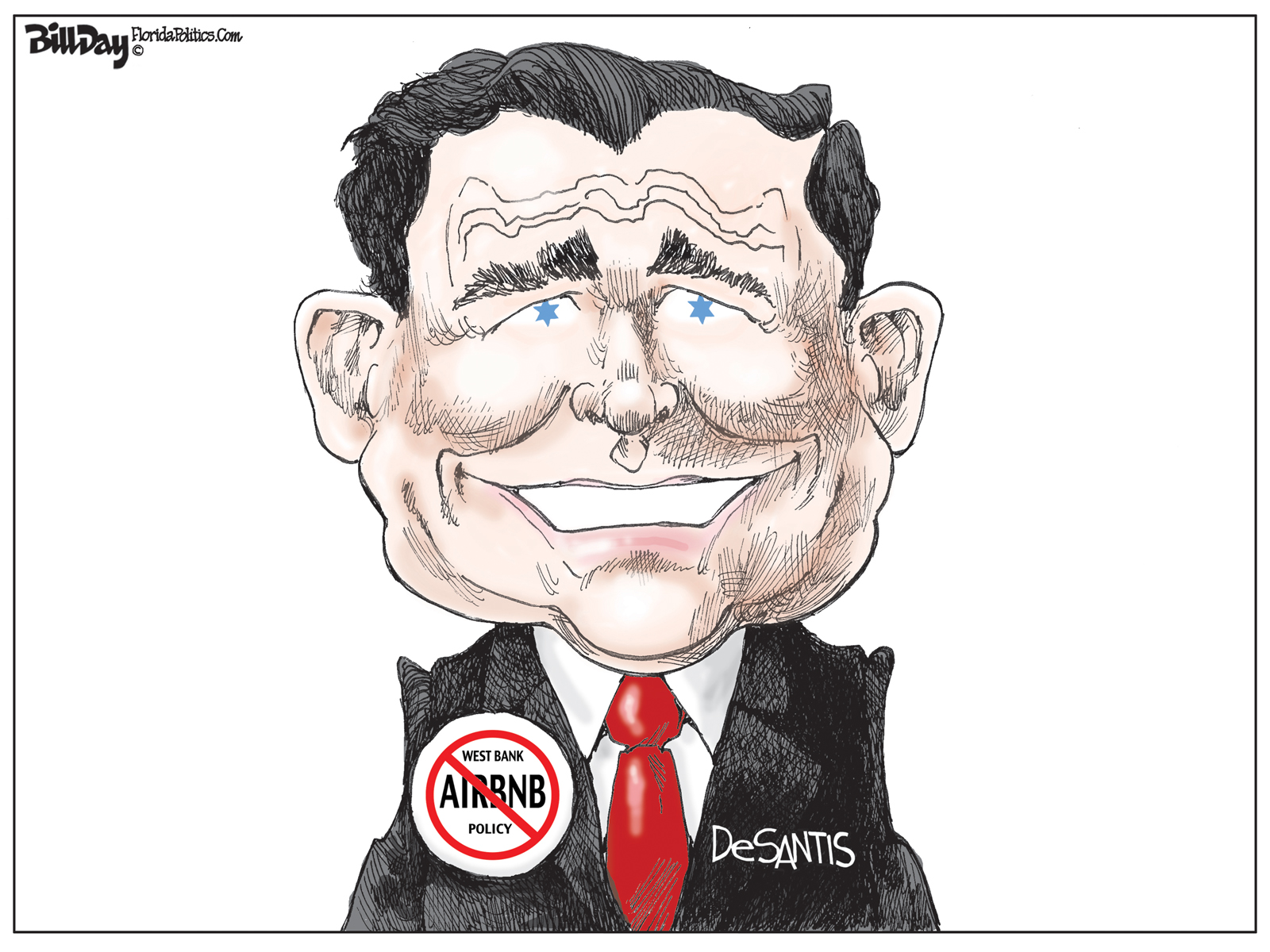 Breakthrough Insights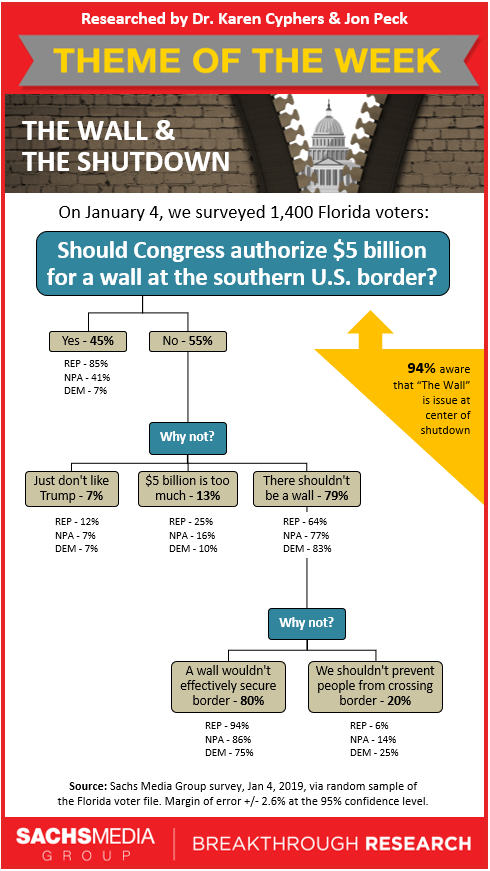 Wake Up Early?
The Florida Defense Support Task Force, which works to protect and expand Florida military installations and missions, will meet in Miami-Dade County. That's at 8 a.m., Embassy Suites Miami International Airport, 3974 N.W. South River Dr., Miami.
Legislative delegations continue to meet in advance of the 2019 Legislative Session:
— The St. Lucie County legislative delegation will meet at 9 a.m., Indian River State College, Fort Pierce Campus, Knight Center for Emerging Technologies, 3209 Virginia Ave., Fort Pierce.
— The Palm Beach County legislative delegation will hold workshops with the Palm Beach County Commission, Palm Beach County School Board and Palm Beach County League of Cities. Workshop with County Commission at 12:45 p.m., with School Board at 2:30 p.m., with League of Cities at 4 p.m., Florida Atlantic University, John D. MacArthur Campus, 5353 Parkside Dr., Jupiter.
— The Putnam County legislative delegation will meet at 1 p.m., Putnam County Commission board room, 2509 Crill Ave., Palatka.
The Florida Supreme Court is scheduled to release its weekly opinions at 11 a.m.
David Satcher, who served as U.S. Surgeon General under former presidents Bill Clinton and George W. Bush, will speak at Florida State University. That's at noon, FSU College of Medicine, 1115 West Call St., Tallahassee.
The Able Trust will award CareerSource Flagler Volusia a $64,000 grant to provide Floridians with disabilities opportunities for successful employment. State Reps. Paul Renner and Elizabeth Fetterhoff are expected to attend. That's at 2:30 p.m., CareerSource Flagler Volusia Center, Speedway Business Plaza, 329 Bill France Blvd., Daytona Beach.