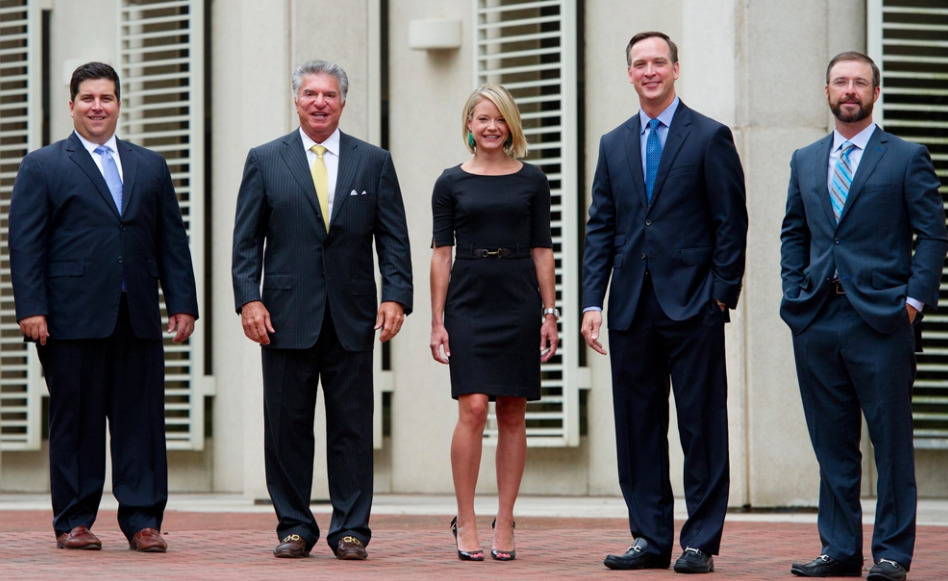 TAG bills itself as a bipartisan, Florida-focused full-service government relations firm.
The Advocacy Group at Cardenas Partners (TAG) has promoted key associates Sarah Busk Suskey and Chris Chaney to partnership status in the firm.
"One of the true pleasures of professional life is witnessing the growth of our team's professionals and being able to recognize their efforts by offering them a partnership in our firm," Senior Partner Al Cardenas said.
"I am very proud of Sarah and Chris for their accomplishments and so pleased that we can reward them with a partnership opportunity."
After working in the political and finance operations at both the Republican Party of Florida and a statewide campaign, Busk Suskey joined Cardenas Partners' advocacy practice in 2007.  
She has specialized in providing businesses, statewide associations and local governments with strategic political and policy advice on a wide range of matters.  
Busk Suskey has also played a role in the inauguration of Florida's last three governors, including most recently serving as a consultant for Governor Ron DeSantis' swearing in ceremony.  
A resident of Tallahassee, she serves on the Board of Directors of Emergency Care Help Organization of Tallahassee, as well as the Downtown Business Association of Tallahassee.
Chaney is a veteran of Florida's legislative and appropriations process. He joined The Advocacy Group at Cardenas Partners after having served at the highest levels of state government.  
He was AHCA's interim chief of staff and served as its chief lobbyist on all policy and appropriations issues before the Legislature, including the licensure and regulation of all health care facilities in Florida, as well as operation of Florida's Medicaid program.  
He has been on the front lines of nearly every major the health care policy debates in the legislature in recent memory.
"This is a great moment for our firm, as we are pleased to enter 2019 by recognizing Sarah's and Chris' contributions to our growth and our culture and embracing them as partners," Cardenas said.
TAG bills itself as a bipartisan, Florida-focused full-service government relations firm with offices in Tallahassee, Tampa and Miami.
According to Senior Partner Slater Bayliss, "There are three key pillars we founded our firm on and they color every measure of our dealings, both inside and outside the Capitol.
"The combination of our team's understanding of the issues, strong relationships, expertise and character are what distinguishes our advocacy practice in Florida."
It's a boutique firm with the political reach and the client base of a much larger firm, Bayliss says. TAG'S client list includes, household corporate names such as Anheuser-Busch, AT&T, Caterpillar, Duke Energy, IBM, JetBlue, Marriott, and WellCare to nonprofits such as LaunchCode and Eckerd Connects, to important Florida political players such as Associated Industries of Florida, The Asphalt Contractors Association and the Port of Tampa Bay.
"As we move forward and being able to enthusiastically welcome Jeff Woodburn into our family, all of this puts an exclamation point to last quarter's welcoming of Steve Schale," Cardenas said. 
The trio of founding partners — Cardenas, Bayliss and Stephen Shiver — added Woodburn on the heels of his serving on the senior leadership team as policy director for the DeSantis transition, and Schale is widely regarded as one of the savviest and most effective political strategists among Florida Democrats.