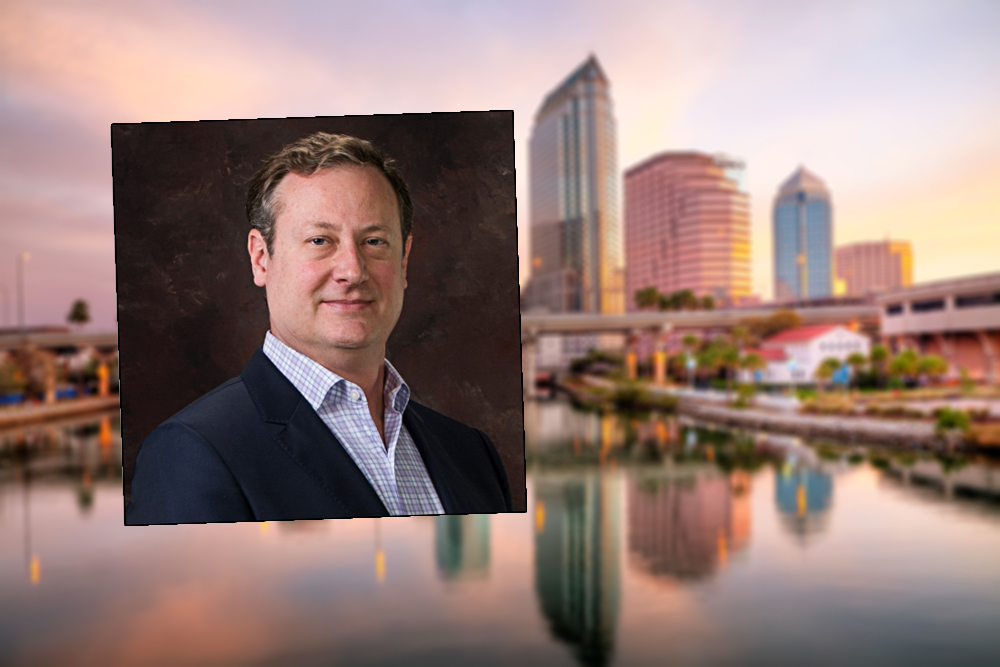 Former City Councilwoman Linda Saul-Sena is hosting the event.
Tucker/Hall president and Tampa City Council candidate Bill Carlson announced a Jan. 30 campaign fundraiser for his bid to succeed Harry Cohen in the District 4 seat.
The event will be hosted at the home of former City Councilwoman Linda Saul-Sena and her husband, Mark Sena, beginning at 5:30 p.m. The invitation lists a suggested contribution of $100 and instructs attendees to RSVP with Sena via email or phone.
Tom Hall, chair of Tucker/Hall, helped spread the word on Carlson's fundraiser in a Wednesday email.
"As you may know, my business partner and good friend Bill Carlson is running for Tampa City Council, District 4," Hall wrote. "Bill is a really bright person with good ideas and a sincere interest in helping make Tampa neighborhoods as good as they can be! You know how important it is to elect strong, dedicated people when they run for office — most of the time they don't. Let's make sure Bill wins!"
Carlson faces Sal Guagliardo, a local small business owner, and Hillsborough Community College Foundation fundraising lead Lee Lowry in the race to replace Cohen, who is term-limited and running for Tampa Mayor.
Thus far, Carlson has had the most traction in fundraising. The candidate said earlier this week that he expects his next campaign finance report to be an impressive one.
Through the end of 2018, he had raised about $70,000 and had $43,000 in the bank while Guagliardo had raised $31,000 and had a little over $19,000 on hand. Lowry entered the race on Jan. 4 and has yet to file her first campaign finance report.
The election is March 5; a runoff election, if necessary, is scheduled for April 23.
The fundraiser invitation is below.