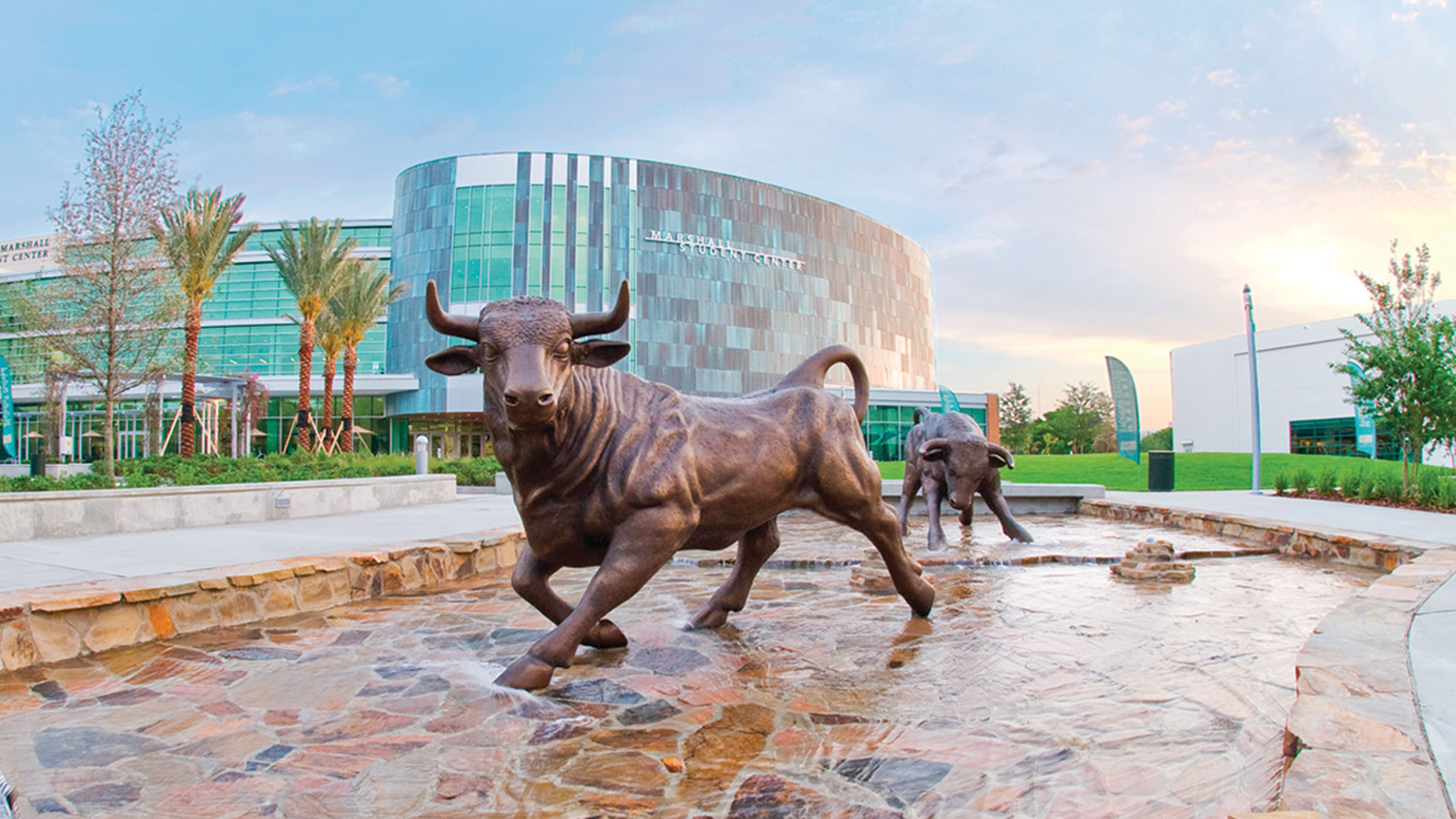 The facility is a collaboration between the school's medical and engineering colleges.
The University of South Florida is opening a new lab combining research efforts from the USF College of Engineering and USF Health Morsani College of Medicine.
The new facility is a direct result of extra funding the school received through Florida's pre-eminence program.
Last year, USF became the third state university to receive pre-eminence status, receiving an additional $6 million from the state through the program. Funding must be invested in programs expanding the school's research capabilities, increasing student success or hiring top-level faculty.
The new lab space provides opportunities for students to conduct experiments in biomedicine, regenerative medicine and tissue engineering. The lab also provides access to electronic equipment that can be used to build medical devices.
"The new medical engineering facility houses a unique, interdisciplinary program and is a shining example of the things that happen when we combine our strengths and work together," USF System President Judy Genshaft said. "This new department is already making an impressive impact, and it shows what we can achieve through pre-eminence."
The school also leveraged additional funding to hire Huabei Jiang who formerly served at the University of Florida as the endowed professor of biomedical engineering. The school recruited George Spirou, a former endowed professor of neuroscience at West Virginia University. Together, the two professors bring $5 million in grants with them to USF.
"Pre-eminence funding was critically essential," said Robert Frisina, chair of the Neuro-Engineering Research Group at USF. "We wouldn't have a new department. We wouldn't have an undergraduate biomedical engineering major without preeminence funding."
USF is one of only a few universities with a medical engineering department, and just one of four in Florida to offer a bachelor's degree in biomedical engineering. The program currently educates 105 undergraduate students with another 45 are pursuing their master's degree; 20 are working toward a Ph.D.
"Biomedical engineering is the fastest growing area of engineering and one of the top job fields in the United States if you look out over the next ten years. We were able to fill a critical gap in Florida's State University System for training biomedical engineers," Frisina said.
Graduates can obtain positions in a variety of growing fields including drug development and medical device technology. Both are growing in demand due to the nation's aging population and gaps within the health care system.
The launch of USF's Department of Medical Engineering comes at a crucial time as the USF Health Morsani College of Medicine and Heart Institute is slated to open in downtown Tampa in late 2019. According to USF, the project will allow for better synergy between biomedical engineers and their colleagues at USF Health and Tampa General Hospital.