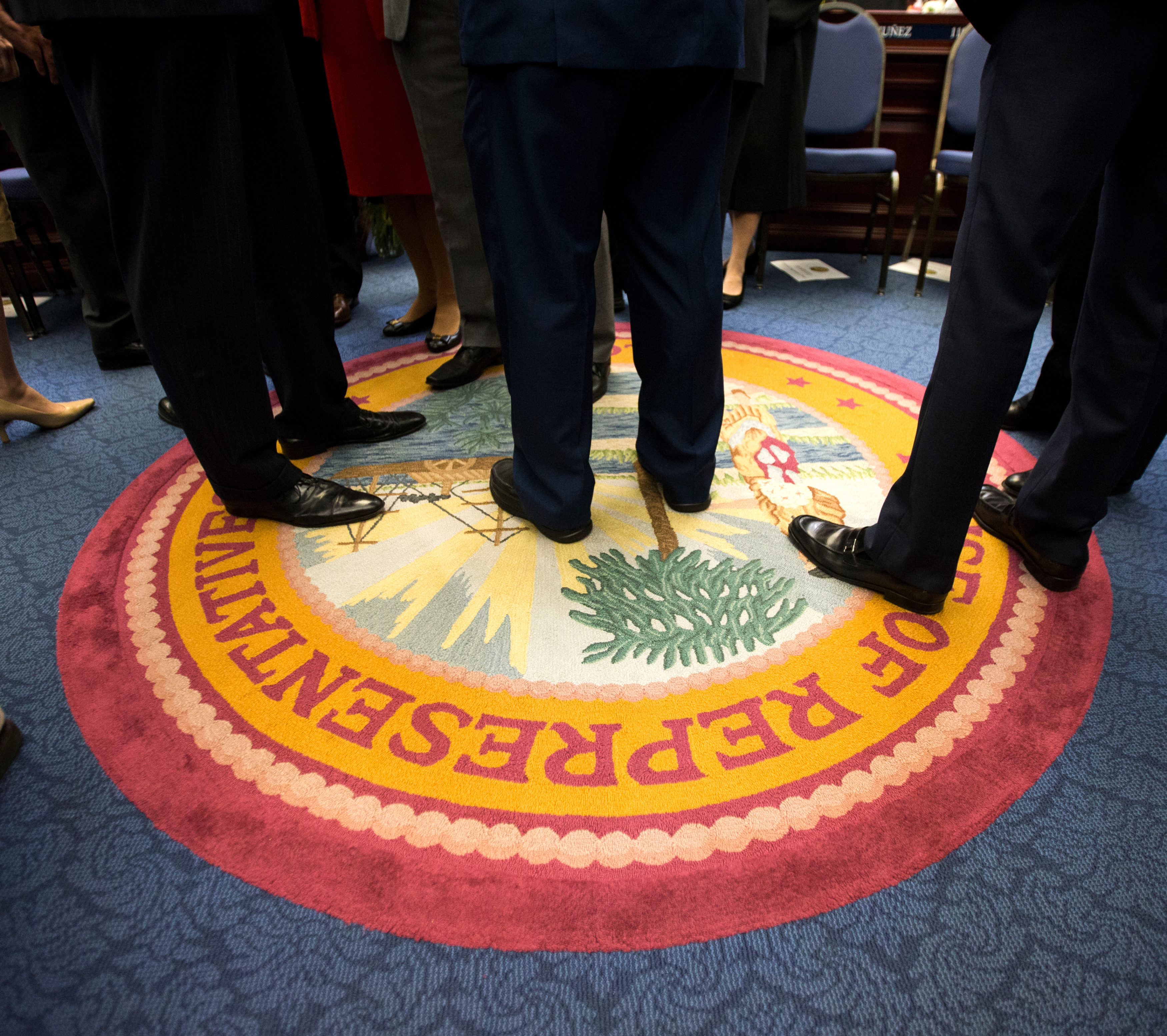 As of Thursday, 78 House incumbents had filed for re-election.
Another batch of incumbent Republicans opened campaign accounts for their 2020 re-election bids, making for more than 75 members of the Florida House who have signed up to run for another term.
Ocala Rep. Stan McClain and Eustis Rep. Jennifer Sullivan put in their paperwork last week, followed by Clearwater Rep. Chris Latvala and Pace Rep. Jayer Williamson this week.
McClain was first elected to House District 23 in 2016, succeeding now-Sen. Dennis Baxley in the Marion County district. He easily won re-election in the fall after earning nearly two-thirds of the vote against Democratic challenger Carl Griffin.
Sullivan won her third term in Central Florida's House District 31 in November after trouncing Democrat Debra Kaplan 61-39 percent. HD 31 covers parts of Lake and Orange counties.
Latvala, who also won his first term in 2014, put in his paperwork to run for Pinellas County's House District 67 on Wednesday. The Clearwater Republican was re-elected over Democrat Dawn Douglas 54-46 percent two months ago.
Williamson also took the first steps toward re-election Wednesday by opening a campaign account in House District 3, which covers parts of Okaloosa and Santa Rosa counties. Williamson has held the seat since the 2016 election and cruised into a second term after taking nearly 80 percent of the vote against a no-party challenger.
As of Thursday, 78 House incumbents — 51 Republicans and 27 Democrats — had filed to run for re-election in the 2020 cycle. Additionally, the eight Democratic Senators and five Republican ones who will be eligible to run for re-election in 2020 have opened their campaign accounts.