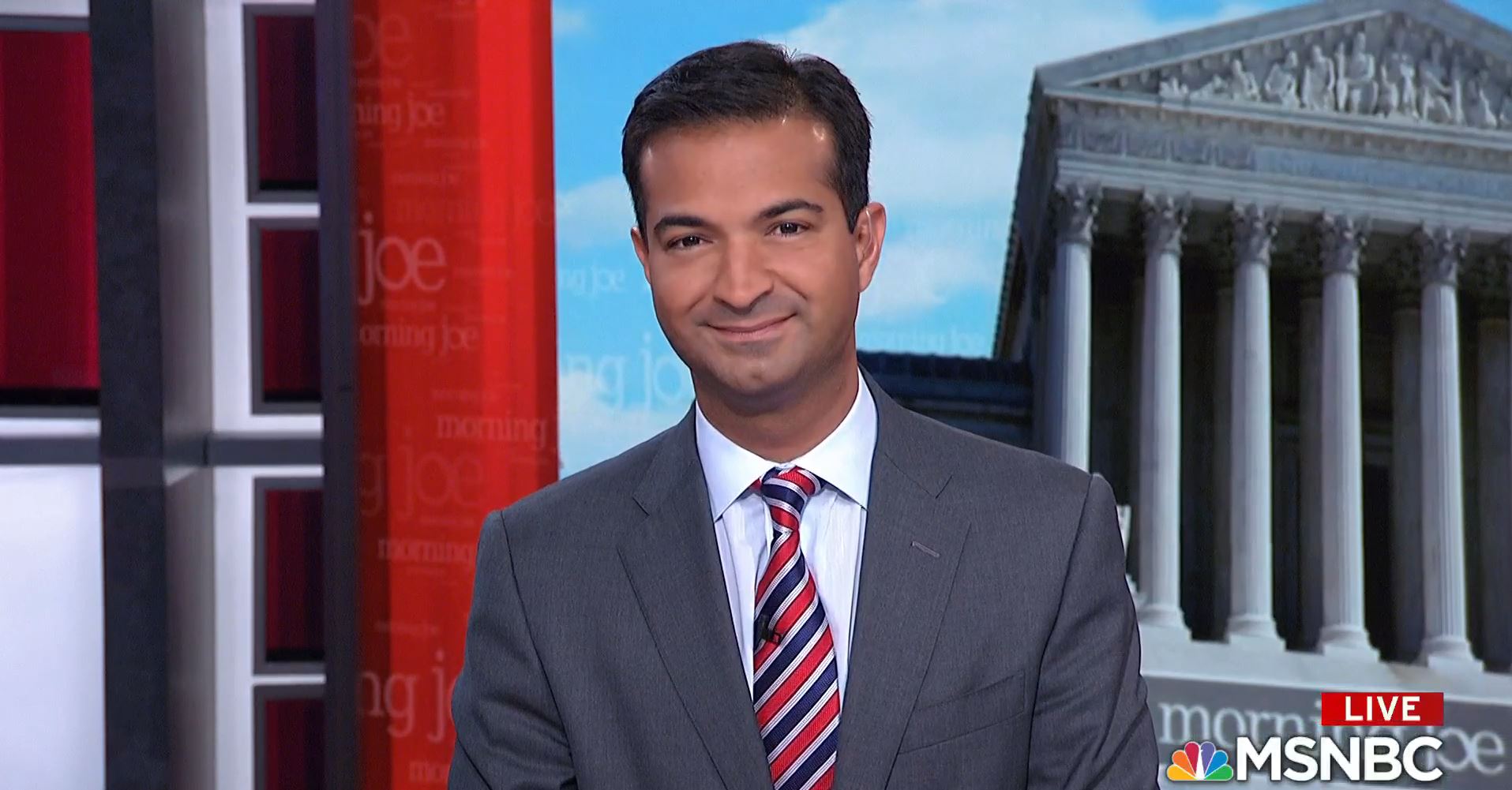 The move away from traditional principles could hurt his party in the long run, Curbelo says.
Former GOP U.S. Rep. Carlos Curbelo had criticism of the direction his party is headed in his inaugural appearance Thursday as a contributor on NBC.
Curbelo was hired to that role after his narrow defeat in Florida's 26th Congressional District to Democratic challenger Debbie Mucarsel-Powell.
Appearing on MSNBC's Morning Joe, Curbelo was asked whether there was still room for a "conservative, Jeb Bush-style Republican," in the GOP after he and many other Republicans lost their seats in November.
"The truth is, I really don't know the answer to that," Curbelo replied.
"My priority is to make sure there is room or to make that room because I do believe that this country deserves a small government, free enterprise, conservative party. And every day we're farther and farther away from that."
Curbelo said November's "blue wave" in the U.S. House swept away several centrist Republicans who didn't want the party to be built on culture wars. And he says that could hurt the GOP in the long run.
"This country does need and deserve, I think, two strong parties. We only have two. So both of them have to be able to compete to win a majority of the American people. And right now I see that my party, in that sense, is moving in the wrong direction."
Curbelo did reject any inferences that he lost due to his more moderate positions on issues like climate change.
"The idea that I lost because I held that position is nonsense because climate change wasn't even an issue in my race. It was not in any ads. It was really not discussed. And I was the top-performing Republican in my district. So I outperformed candidates for Governor and for Senate."
The former congressman was asked why members of his party aren't more forceful in criticizing President Donald Trump over some of his nontraditional positions and actions when reports say they disagree behind closed doors.
"No one wants to be primaried. No one wants to be attacked from their own side. So that's why a lot of Republicans are reticent to speak out," Curbelo said.
He believes GOP members fear any criticism of the President might lead to a primary challenge and that they're too attached to the job to risk losing it.
"When you treat [being in Congress] as just another job, or as a career, I think you're less willing to take risks to do the things that the nation needs for you to do. So that's why we get that dynamic where we have a lot of Republicans, even Republican leaders, who lament some of the things the President says and does but are unwilling to say so publicly."
Curbelo noted a similar dynamic may be developing on the Democratic side, with recent shock upsets in Democratic primary contests.
The NBC contributor gig is not Curbelo's only new position now that he's out of the House. He was also named one of Harvard's Institutes of Politics Spring 2019 Fellows.