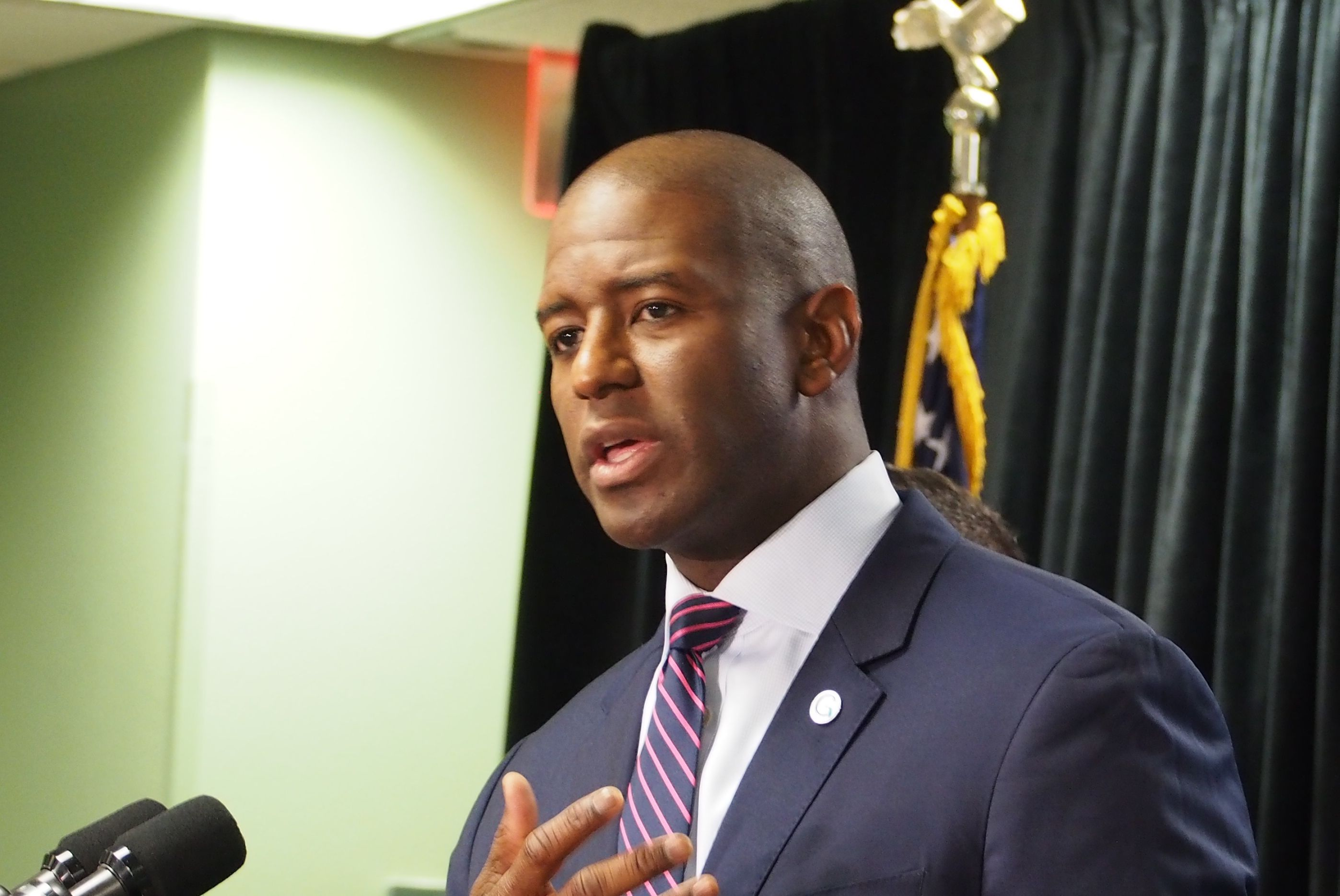 The primary reason Gillum lost does have to do with color: not black or white, but green.
Florida Democrats lost the 2018 midterm elections for a barrage of reasons, reports Patricia Mazzei in an influential think piece published last week.
Among the excuses:
"Democrats started organizing Latino voters too late, didn't tailor their message for an increasingly diverse community and ultimately took Latino support for granted."
"Some moderates … say flatly that Democrats would have won the governorship had they nominated former Representative Gwen Graham, who narrowly lost to Mr. Gillum in the primary."
"Florida's rural white voters, as elsewhere, have abandoned their ancestral allegiances (to Democrats) and become reliable Republicans."
"Florida Republicans have long outperformed Democrats in their organizing efforts, especially when it comes to mobilizing reliably conservative voters in off-year elections."
All of these reasons for Democrat loses are accurate — but they miss the forest for the trees.
Andrew Gillum lost because he was a highly flawed candidate. Some (including national pundits like Roland Martin) have misconstrued this criticism as some sort of racial dog whistle. But the color of Gillum's skin has nothing to do with this critique. However, the primary reason Gillum lost does have to do with color: not black or white, but green.
According to the Division of Elections reports, Andrew Gillum's political committee, "Forward Florida,"left $3 million just sitting there in the bank on Election Night. That balance is up to more than $4 million in the bank now, at least through the Dec. 30 reports, as someone's apparently seeking to bankroll whatever's next.
By contrast, Ron DeSantis' committee, "Friends of Ron DeSantis," acted as if Nov. 6 were a now-or-never date. And of course it was. "Friends" is out of money. But DeSantis is Governor-elect. Meanwhile, Gillum is just another Democrat waiting for what's next.
We don't know yet how their official campaign funds ended up, since the most recent available reports from the Florida Division of Elections are only through Nov. 1. On that date, Gillum's official campaign fund had about $2.3 million left and DeSantis' about $1.8 million. Both were spending more than a quarter-million dollars a day in the days leading up to then, but also raising that much each day. Yet one or two big, late media buys could have wiped out those balances. We'll have to wait to see.
But there's no such speculation with the independent committees.
Friends of Ron DeSantis raised $41 million and spent $41 million. The latest reports showed there wasn't that much activity after Nov. 6, and through Nov. 30, the report showed the account had about $27,000 left. In the same Nov. 30 filings, Gillum's Forward Florida reported it raised $37.9 million and spent $33.7 million. Taking out the money the committee raised after Nov. 6, Forward Florida had $36.7 million for the election.
Assuming even that all the post-Nov. 6 spending was to settle up election bills, that still left $3 million of Forward Florida money sitting around, doing nothing when the polls closed.
Democrats and pundits can do all of the hand wringing they want about underperforming with Hispanic and/or rural white voters, but if the candidate driving the election is going to leave millions of dollars on the table, it doesn't much matter which voters are targeted.
You can splice and dice this election any way you want, but you will never – EVER – convince me that leaving $3 million unspent and sitting in the bank did not cost Gillum the election.