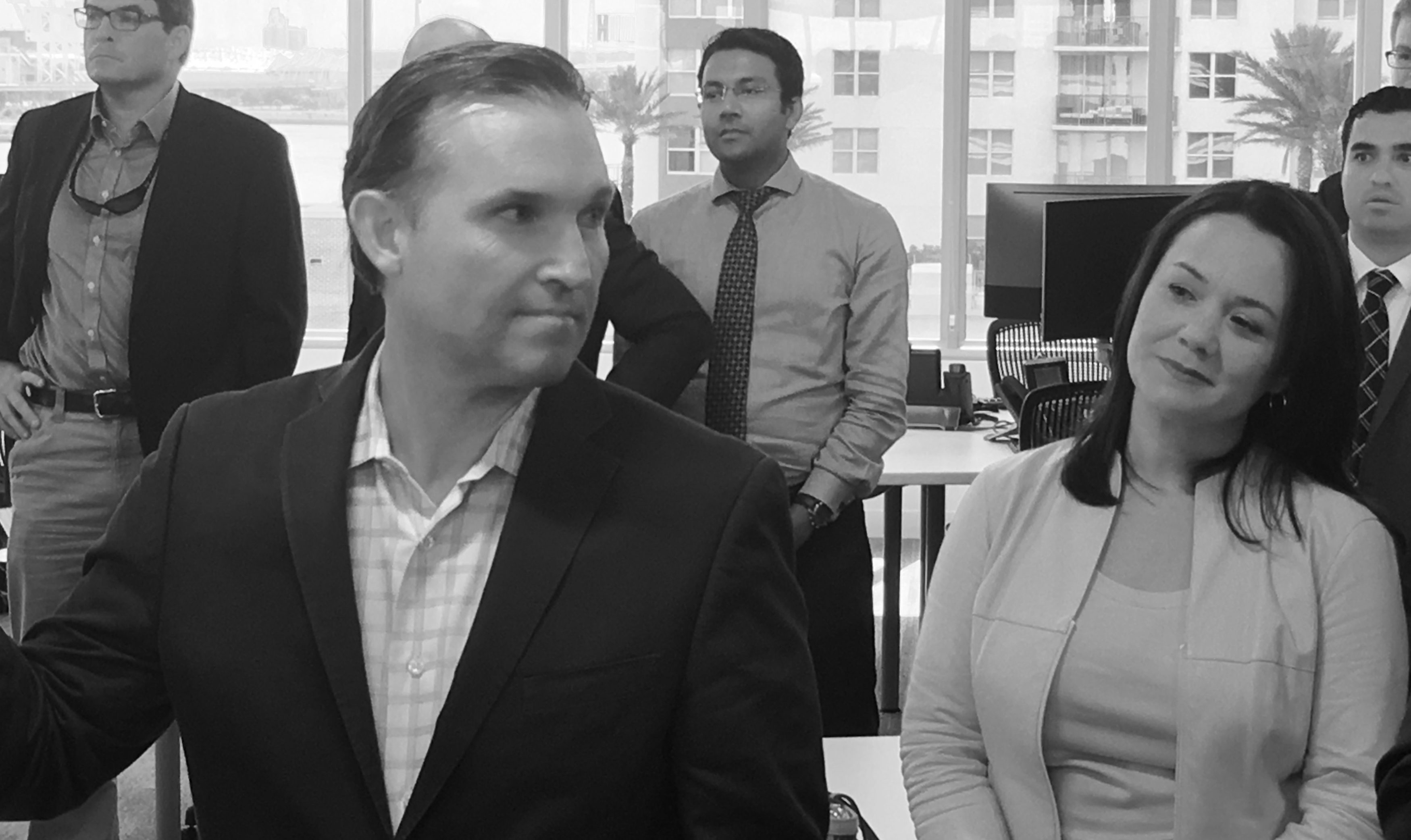 With the first round of post-qualifying receipts in the books, Jacksonville Mayor Lenny Curry holds a cash lead over challengers, including Jacksonville City Councilwoman Anna Brosche.
Brosche's first finance report through the qualifying deadline showed $22,100 raised, with $15,000 of that from the candidate herself. She has roughly $11,000 on hand, putting her on par with a third Republican in the race, former Atlantic Beach Commissioner Jimmy Hill.
Independent candidate Omega Allen has nearly $15.00 on hand, meanwhile.
Curry has roughly $430,000 in hard money and over $2.1 million in his political committee, with negligible fundraising of late (a trend that likely won't last).
The mayor is deploying said resources.
Another day. Another neighborhood(s) . #JaxOnTheRise. pic.twitter.com/h0lOx18zDJ

— Lenny Curry (@lennycurry) January 21, 2019
This is how it's done. Speaking w and listening to folks on their front porches. We went over 11,000 doors today since last Sunday. https://t.co/NenObNxFem

— Lenny Curry (@lennycurry) January 13, 2019
This is a race between two members of the same party, and both shared stages as candidates in 2015 and while Brosche was Council President in 2017-18. Soon (assuming agreeable conditions to both camps can be found) there could be joint appearances at forums and the like.
And of course there is television. Curry is already in the $500,000 range on television buys, with no end in sight. The Mayor's political committee closed out last week with an ad depicting "absent" Anna Brosche as having "skipped dozens of meetings on Council" including "important meetings on public health and safety."
Brosche indeed did miss or have early exits from over thirty meetings. However, three of them were full Council meetings. Three more were standing committees. The remainder were "special committees," exploratory conclaves that often don't see full attendance.
The spot rebooted claims from a previous spot that Brosche voted to raise her own pay and remove term limits, contentions she dismissed on WJCT as "a desperate attempt by desperate folks to spread misinformation, to put out half truths to confuse the public."
Brosche's campaign, meanwhile, is moving forward and showing signs of momentum.
A new state-level political committee has surfaced with Brosche as chair and Jensen Beach's Michael Millner as treasurer and registered agent. Millner has been responsible for managing a series of Republican pass-through committees not that dissimilar from those in the Curry network.
The state-level p.c. affords advantages in terms of reporting: monthly reports, as compared to the seven reports required for PACs filed on the local level.
Despite running a campaign with Republican architecture, Brosche's path to getting through the March election toward a May runoff with Curry is predicated on an appeal to Democratic voters.
Thus far, all signs are that the sale is moving forward. Virtually every Democratic activist and pol of note who has expressed an opinion (save Currycrat Tommy Hazouri) has indicated a comfort level with Brosche. She hasn't been compelled, as of yet, to walk back her Republican registration, a nod to the contours of Jacksonville politics that often transcend party label.