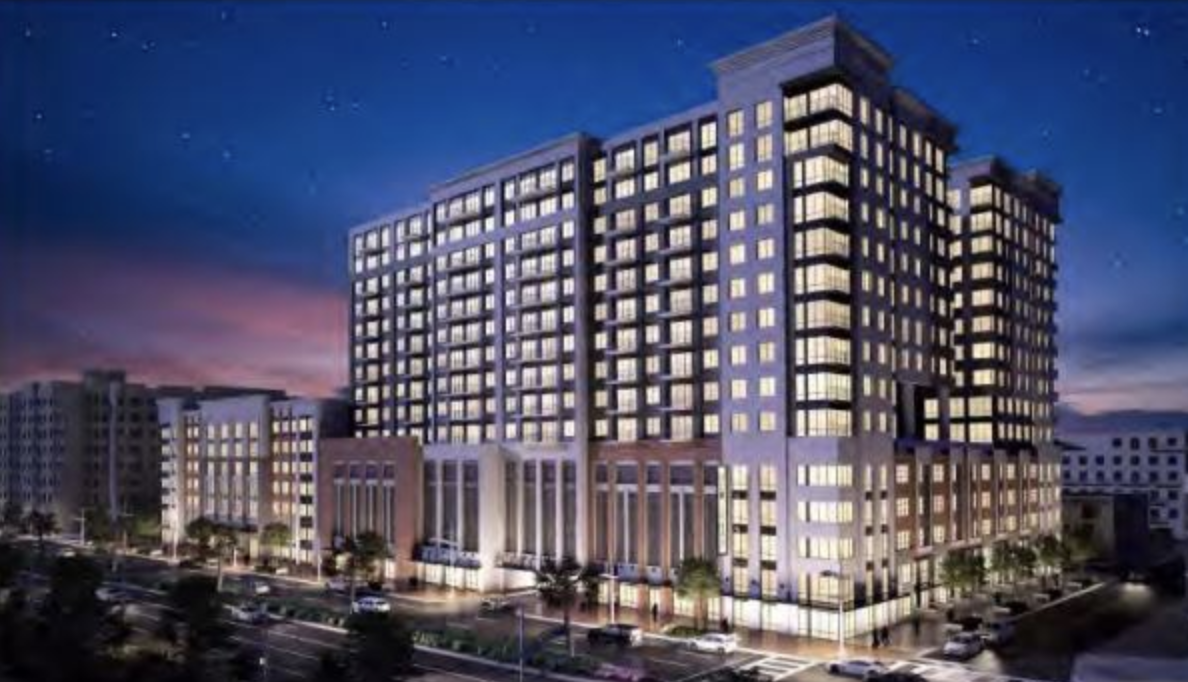 What soured neighbors were plans to also include 140,000 square-feet of mini-warehouse storage.
Bluetiger Properties and two attorneys who represent a development group are suing the city of Tampa over a project City Council rejected amid neighborhood concerns that it wasn't a good fit for the community.
Developers had planned an eight story mid-rise tower in the Channel District consisting of 305 apartments and 11,518 square-feet of ground-level retail space. But what soured neighbors were plans to also include 140,000 square-feet of mini-warehouse storage.
Despite community opposition, developers claimed their development plan fell within city zoning rules. They argued the storage units were a necessary amenity in the district where Tampa Bay Lightning owner Jeff Vinik's Strategic Property Partners group and Cascade Investments, which is controlled by Bill Gates, has already broken ground on parts of the $3 billion Water Street Tampa mega-development in the same area. They also said the plan was appropriate for the space because the storage units would be situated next to commercial space currently occupied by a Tampa Electric Company transmission station.
With more people comes more stuff. The storage unit boom is a phenomenon happening nationwide in areas where development is creating population density. Developers can churn out storage space far cheaper than multi-family or office space and the profit margin is huge.
The Tampa Bay Times reported last year that as many as 5,000 such units are in the works within the city over the next five years. City officials there are considering tightening zoning regulations to limit storage units.
Still, the latest lawsuit, filed in Hillsborough County court January 14 alleges City Council ignored its own zoning rules by siding with community critics and seeks to overturn its decision.
Developers filed permit applications with the city of Tampa last May on six parcels of land encompassing 1.7 acres in the Channel District.
Even without a lawsuit, the developers could try again for permits with the city by amending its plan. But the lawsuit seeks to do that without altering plans for storage space.
The city of Tampa does not comment on pending litigation.
In addition to Bluetiger Properties, the plaintiffs also include Tampa attorney Robert Gidel and his firm, Garner Brewer Martinez-Monfort who are representing developers.
The property is located at 111 N. Meridian Avenue.