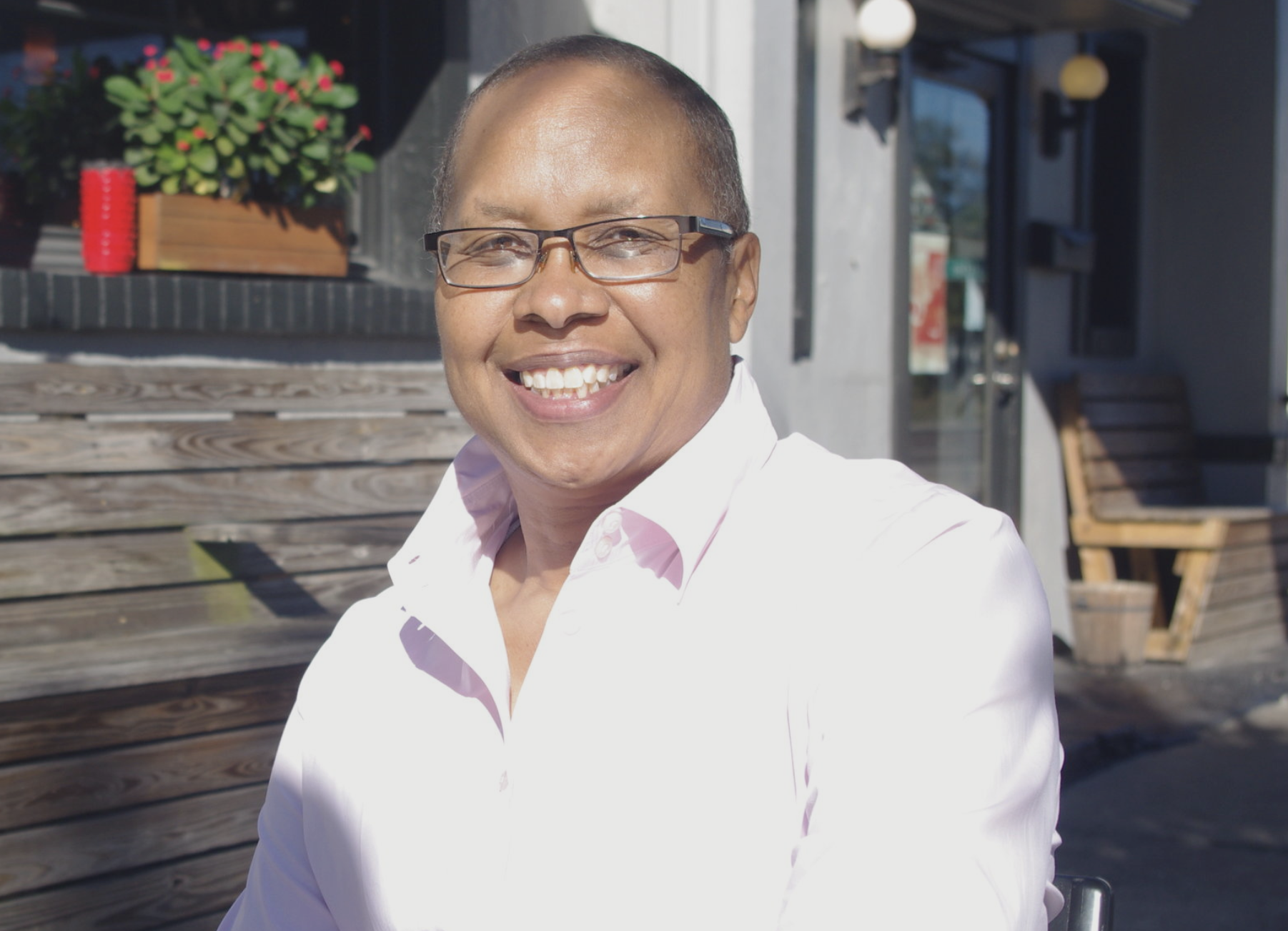 Cancer survivor. Political consultant. Community organizer. Candidate.
Longtime political organizer and consultant Ella Coffee is revving up her campaign for Tampa City Council District 5, despite what looks like a slow start so far.
In an interview with Florida Politics, Coffee said she's running on three major platforms to improve quality of life in the district, which includes downtown Tampa, Ybor City and East Tampa. Those priorities include transportation, economic development and affordable housing.
On paper, Coffee looks like an underdog. She's one of five candidates for the seat currently held by Frank Reddick, who is leaving office due to term limits. According to the Hillsborough County Supervisor of Elections office, Coffee has raised less than $7,000, though she says that number now sits at about $10,000. Only one candidate has raised less money so far, Todd "TC" Cole.
Meanwhile, retired police officer Orlando Gudes has raked in more than $45,000. Jeffrey Rhodes and Ralph Smith have raised $15,000 and $13,000, respectively.
But don't be fooled, Coffee warns.
"Things have started to come together," Coffee said, noting she has several endorsements she'll be announcing and is seeking support from Ruth's List, a progressive group that financially backs female candidates. "Hopefully that will all start driving the money in."
Coffee had to take several weeks off from her campaign this winter for surgery related to a cancer diagnosis. She's been fighting breast cancer since before the 2018 Primary Election. But she got good news — no more cancer — and is ready to make up for lost ground.
"I'm a survivor and I'm a fighter," Coffee said. "And I have more than 15 years experience in politics that gives me an advantage."
Coffee's experience has put her on the other end of campaigns. When candidates knocked on doors, she helped craft their message. She analyzed data to determine on whose doors to knock.
"But when you work for another candidate, they tell you what they're going to do when they're running, but once they get elected I can't really hold them accountable for that," Coffee said. "But I will hold myself accountable."
She comes with three goals. Transportation is at the top of the list.
Coffee said she wants to use revenue from the 1 percent sales tax voters approved in November to better connect communities.
"We need that money to be a supplement to the budget," she said.
That means not squandering it on pet projects or those that fail to improve the city's woeful transportation network.
Coffee said it's too soon to have all of the details — those will come when, not if, as she points out she's elected. But some preliminary ideas include bus shelters in East Tampa to cover some of the busiest routes in the city. Nebraska Avenue's MetroRapid is one of the city's most used routes and it darts directly through her district.
Coffee would also like to see more crosswalks to ensure people don't have to walk several blocks out of their way to cross the street safely. That's not just a big deal for pedestrians and people heading to a bus stop to save time, it's also one that saves lives. Hillsborough County is consistently ranked one of the nation's most deadly places to walk and a lot of that stems from pedestrians struck when crossing the street between safer intersections.
Coffee also wants to make sure her district is getting the sidewalks it needs. The city has a massive backlog of new sidewalks and repairs to existing ones, though she laments the city should have already included those projects in its budget even without additional revenue.
Affordable housing comes in as Coffee's next must-tackle issue. In her vision, gone would be the days of low-income people waiting on housing lists through the Tampa Housing Authority for several years.
"How close does that put someone to homelessness," Coffee asked. "We have to remember that low-income and subsidized housing has to be a part of that conversation."
Coffee worries that too much of the city's talk on affordable housing has been on residential units that might be affordable to some, but not to others. For example, a small one-bedroom apartment in a new complex near downtown might be affordable to a young professional who's single and doesn't have any kids, but it might not be affordable or even practical for a working parent.
Coffee said she's OK with looking into some new trends in affordable housing like tiny homes or container housing.

"That's working in some other cities. I don't know if that's going to work here or not, but let's have that discussion," she said.
More importantly though, Coffee said it's important to have a representative in District 5 who is willing to force their way into conversations and forge positive relationships, something she says she will absolutely do.
"We still have Seminole Heights, Tampa Heights and east Tampa that may not be getting that extra love so I want to be that person that says, here's our vision for District 5 and to do that, I need to have a relationship with the mayor so that maybe our vision becomes the mayor's vision."
If Coffee has made up her mind on who she thinks that mayor should be, she's not saying so.
"I'm not endorsing anyone in the mayor's race," Coffee said.  
Coffee's third priority is economic development. It's third not necessarily because it's the least important of her platforms, but rather because it falls hand in hand with the other two.
Determining what constitutes "affordable" depends largely how that's defined. As incomes increase, the amount of home workers can afford becomes larger. Better transportation is seen as a way to create access to better jobs for residents who might have limited options based on their ability to get around, while economic development creates jobs.
One of Coffee's economic development priorities is to better leverage Port Tampa Bay.
"The port is in my district and it's a $17 billion industry that provides more than 80,000 jobs," Coffee said.
Some of those jobs are out of town, but the workers spend time in Tampa. She wants to encourage more businesses, particularly in East Tampa, to open that can operate and thrive with the help of people coming and going around the port.
"It's almost like east Tampa doesn't even realize the port is there," Coffee said. "Small mom and pop stores can benefit from it. There are economic development opportunities that the port that we are not taking advantage of."
While it's not on her official platform, Coffee also said she wants to focus some effort on education. Most education policy falls under the purview of the Hillsborough County School Board, but Coffee said the City Council could use the bully pulpit to back positive reforms.