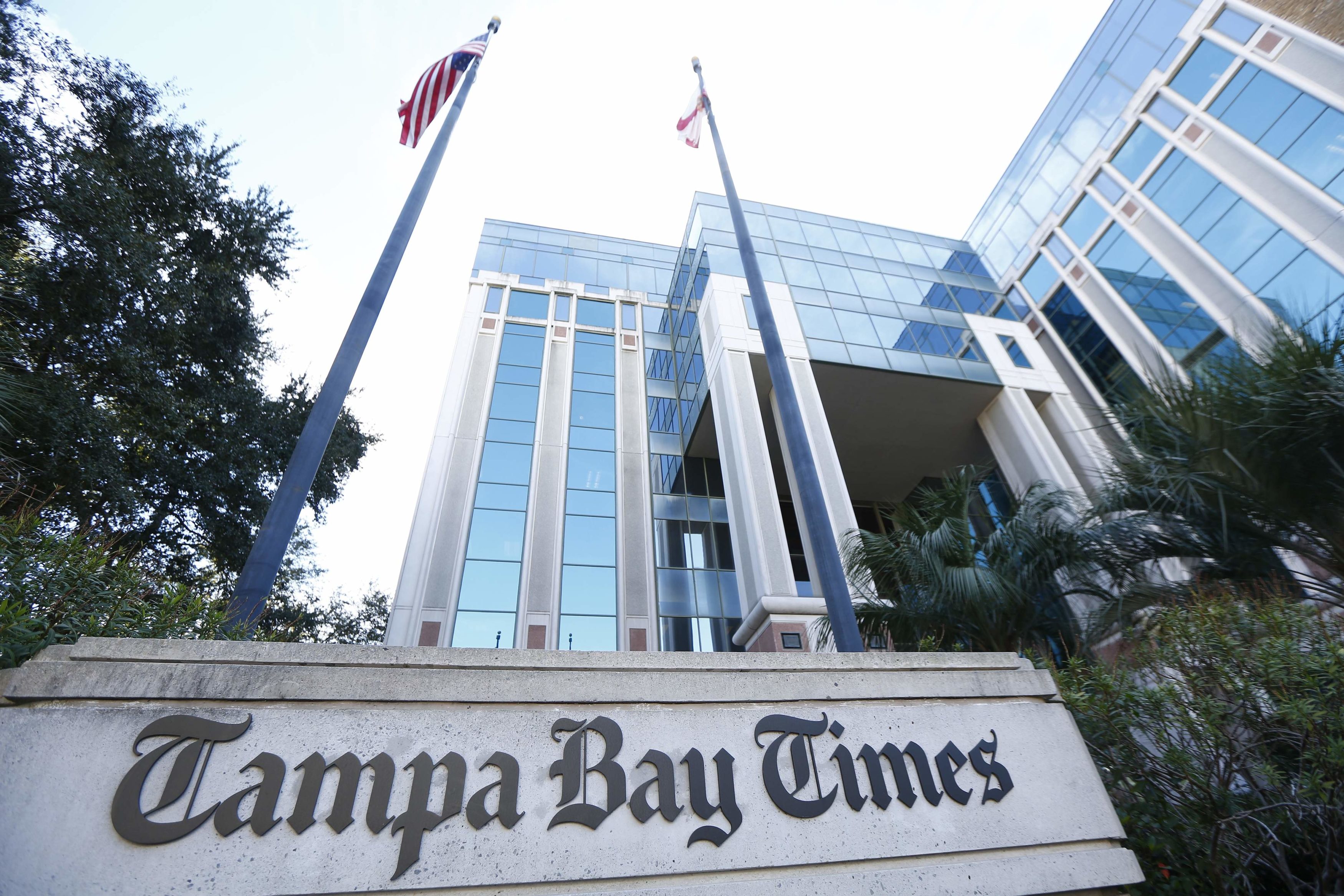 Now Straz is asking the paper not to endorse him.
David Straz said Tampa Bay Times publisher Paul Tash approached him twice asking for loans to bail the paper out of a tough financial situation.
Straz says the requests, which he turned down, happened in late 2016 and early 2017.
In an email, the Tampa Bay Times confirmed Tash met with Straz once but said there was only one meeting. A Straz campaign spokesperson clarified there was one in person meeting and another email on the subject.
Tash announced in mid-2017 that a group of investors had loaned the paper $12 million as part of a larger financing deal digging the paper out of financial trouble.
Tampa Bay Times reporters identified several investors in that group including Tash, Frank Morsani, Jeff Vinik, Ted Couch, Robert Rothman, and Dr. Kiran Patel.
The refinancing deal, Tash claimed, was necessitated by lagging advertising revenue and increased operating costs associated with Trump-era paper tariffs. It also included an up to $20 million loan from Chicago-based Encina Business Capital.
Now Straz is telling the Times not to endorse him in his race for Tampa Mayor, saying such a move would put the paper in "a difficult ethical position," according to a document shared by the Straz campaign with Florida Politics.
The document was a letter Straz reportedly took with him to an editorial meeting with the Times Wednesday when the paper's editorial board interviewed him to consider endorsements.
"Because of that discussion of financial support of the newspaper for me to now ask for your endorsement would, I believe, be inappropriate," Straz wrote.
Asked whether his request to not be considered for endorsement was a pre-emptive campaign strategy in anticipation the paper might not endorse him because he didn't loan them money, the Straz campaign said "absolutely not" and that Straz was simply doing "the right thing for the people of Tampa."
In his statement to the Times, which Straz reportedly told them he would be sharing with other media outlets, Straz said he would continue to communicate with Times reporters on issues concerning the mayoral race.
Straz suggested the paper, in its coverage of him during the mayoral campaign, disclose his history with the paper and that he declined to invest.
"In that way, the people will be fully informed about my history with your newspaper and can decide for themselves whether your coverage of me and the campaign is fair and unbiased," Straz wrote.
Straz offered an example.
"When The Washington Post writes about Jeff Bezos or Amazon, they put a paragraph in the article that Mr. Bezos owns the newspaper," Straz wrote.