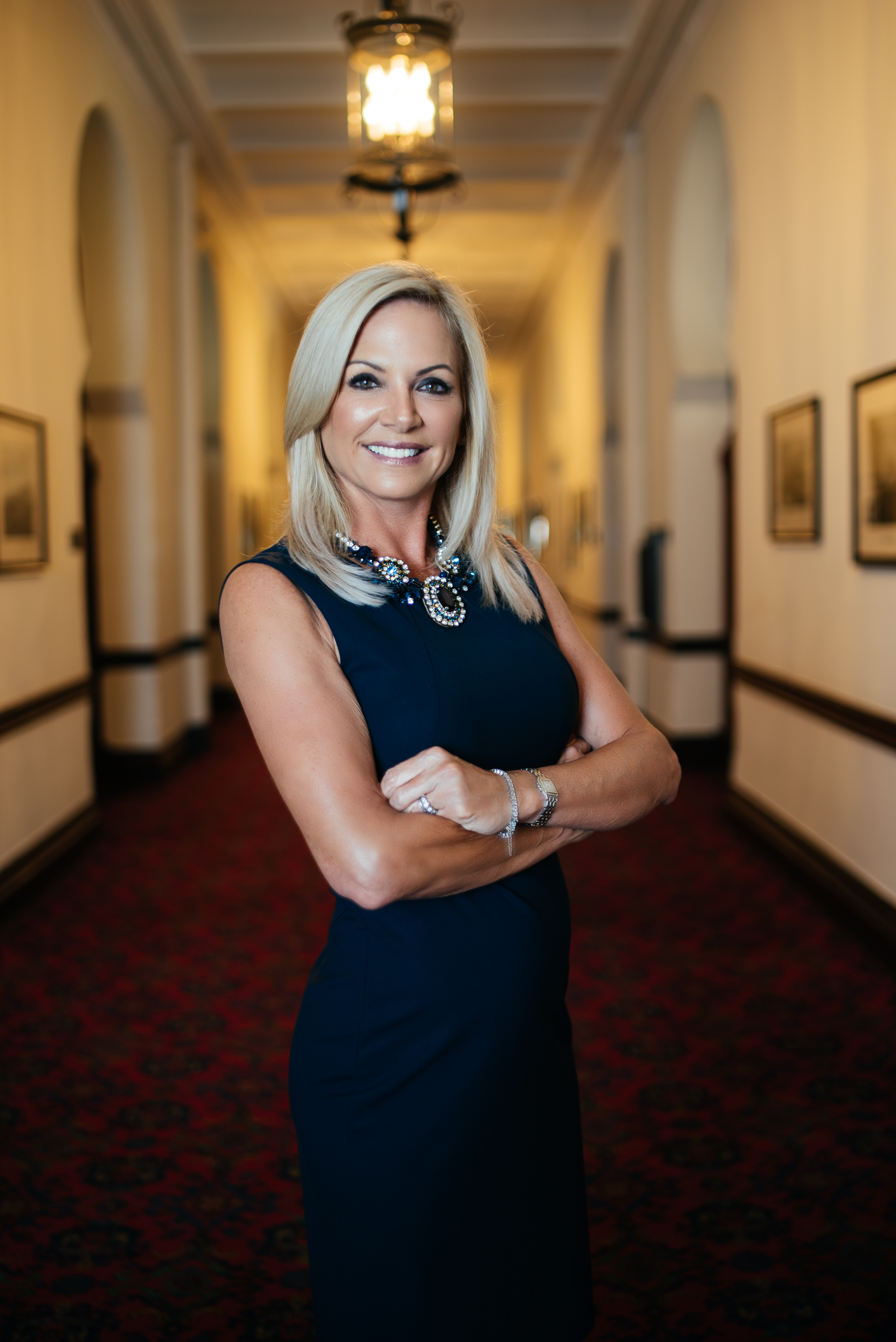 "I know how to organize. I'm the person who gets things done."
For Wendy Pepe, sitting on the sidelines was no longer an option.
So on Friday, the Tampa business owner filed to challenge incumbent Guido Maniscalco, on the last day to qualify. 
Pepe owns Springboard PC, a small business that sells personalized promotional products for companies ranging anywhere from expo-style swag like pens and water bottles to higher-end products such as Bluetooth headphones.
In an interview with Florida Politics, Pepe said her experience as a small-business owner and business marketer positions her well to run a successful campaign and to be a leader in her district. Pepe is running in District 6, which includes parts of east and west Tampa, Beach Park, Tampa Heights, South Seminole Heights, Southeast Seminole Heights, Westshore and areas surrounding Tampa International Airport and Lowry Park Zoo.
Pepe also has what she describes as an "abundance of experience" doing charity work, mainly through fundraising for her kids' schools. She and her husband of 28 years have two adult children, one of whom is in the military, and another son who is a senior attending Hillsborough County public schools.
"I know how to organize," Pepe said. "Getting people on board to do a fundraiser in public schools is incredibly difficult, but I'm the person who gets things done."
Pepe wants to use her experience in managing a business and raising funds for public schools to create a lean city budget that doesn't waste taxpayer dollars.
She's running on three top issues: economic development, transportation and infrastructure.
Transportation has taken center stage in this year's municipal elections as the city prepares to receive about $38 million a year in new revenue to fund various improvements to transportation and transit including connectivity, congestion relief and safety. The new funds are tied to the transportation sales tax referendum approved by voters in November.
"We don't know how that tax is going to be applied or used," Pepe said. "We need to look into how we can integrate that into making efficient roads."
Pepe is still working on her platform. The details, she says, will be worked out when the new Council takes office, but she is vowing to ensure transparency in the process and to ensure the needs of all Tampa residents, including those in her district, are represented.
"We don't want [highway] entry ramps in a beautiful neighborhood with young kids in it," Pepe said.
She also said new and repaired sidewalks, as well as additional crosswalks, should be a part of the city's spending plan to ensure pedestrian and cyclist safety. Tampa has consistently been ranked as one of the most dangerous cities for walkers and bikers.
Pepe said she would also like to see traffic congestion reduction be part of the conversation through technology like timed traffic lights.
Her infrastructure plan falls hand in hand with transportation and includes addressing potholes that have long been in need of fixing and road improvements to improve traffic congestion and safety.
Pepe applauded the city's successful growth in recent years. Throughout the Bob Buckhorn administration downtown has seen a boom with residential units growing and the area shifting from what had been mostly a ghost town after hours when workers went home to a center for entertainment.
But she said the city has a long way to go.
Pepe also said she would like to see the city better utilize technology and its digital interface to make permitting and zoning easier for developers.
"We want to make sure that we're not getting in the way so that developers want to build here," Pepe said. "Not only the big ones but the small ones."
That's another point. The city, Pepe said, should diversify its development so that growth isn't just centered on high-dollar projects like Water Street Tampa and instead open to smaller developers as well.
Those opportunities are particularly ripe outside of the downtown core where small shopping plazas could use face-lifts or derelict properties could be redeveloped to meet the needs of communities through things like affordable housing or new grocery stores.
"We need to keep moving forward," Pepe said.
Running against an incumbent in a city race can be a challenge and Pepe is already at a funding disadvantage. Maniscalco has already raised more than $25,000 toward his re-election. Pepe has yet to post any fundraising totals.
She wouldn't say how well the campaign has done so far — it has only been five days since she entered the race — but said she's overwhelmed by the support so far.
"We'll see where we are in two weeks," Pepe said. "However much money we need to raise, we'll raise it. And I'm perfectly capable of walking, of knocking on doors."
Asked why she decided to challenge an incumbent, Pepe didn't have anything negative to say about Maniscalco.
"I don't know him, personally," she said. "I just thought there was an opportunity to run. There's no looking back. This is my race."