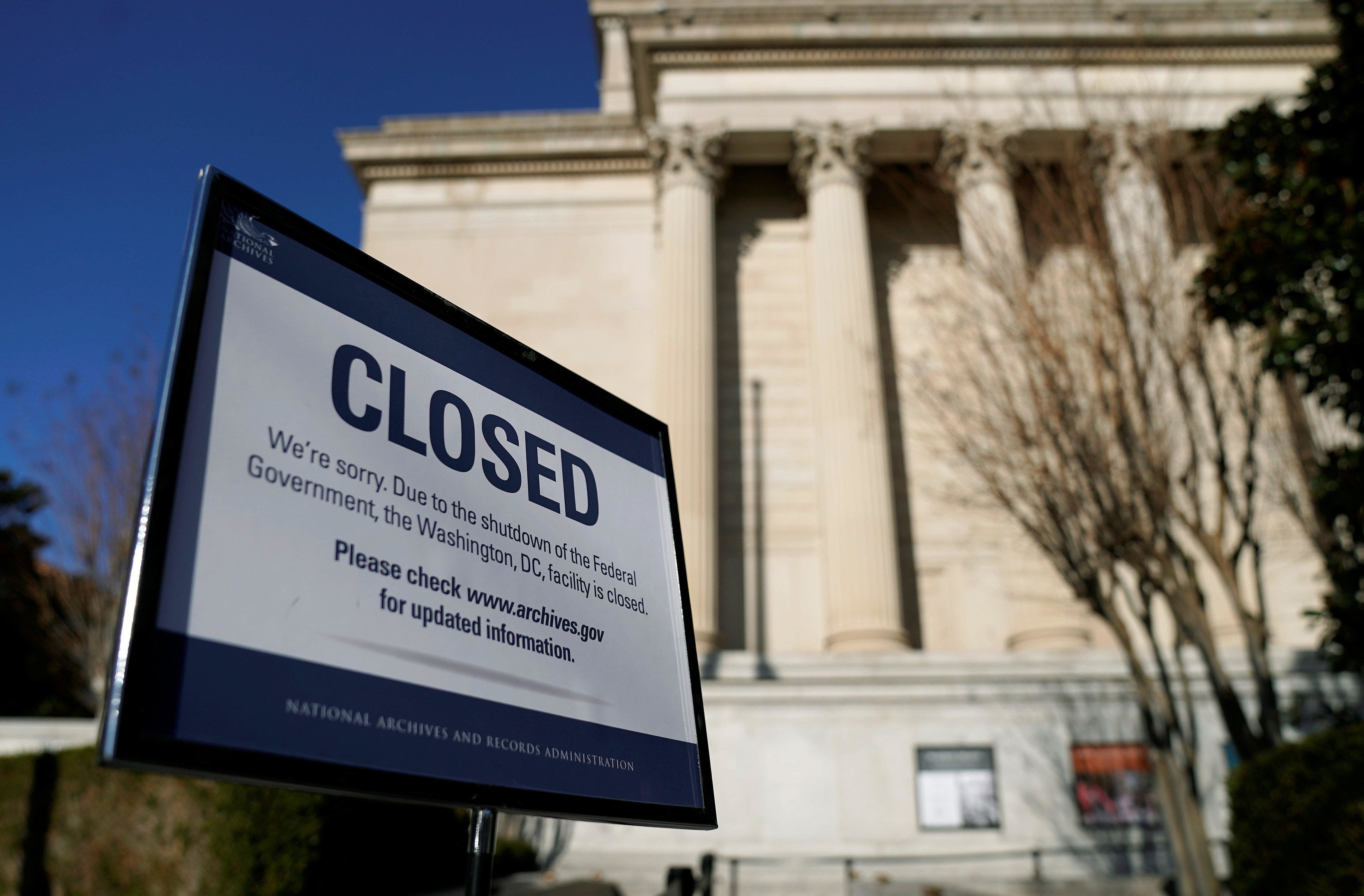 The campaign will run on Facebook, targeting constituents in competitive 2020 districts.
The Democratic Congressional Campaign Committee (DCCC) launched its first digital ad campaign of the cycle, attempting to tie GOP members of the Florida delegation to the longest government shutdown in U.S. history.
The campaign targets U.S. Reps. Brian Mast of Florida's 18th Congressional District and Ross Spano of Florida's 15th.
The ad highlights fact that the members of the Coast Guard, border patrol and the Transportation Security Administration (TSA) continue to have their pay withheld as the shutdown continues. Those employees fall under the Department of Homeland Security, which remains unfunded.
"The Coast Guard, Border Patrol & TSA just missed another paycheck, thanks to Rep. Spano," reads one of the ads. The digital campaign will run on Facebook and will be geo-targeted to constituents in competitive districts nationwide, according to the DCCC.
The shutdown showdown has already hurt Republicans in the polls, with surveys showing the GOP bearing the brunt of the public's blame. Now, the DCCC is hoping it hurts their re-election bids as well.
"When you work hard to keep our country safe, you should receive your paycheck, period," said DCCC Spokesperson Cole Leiter.
"But now, workers who risk their lives everyday are about to miss another paycheck as Republicans in Washington continue to play games with the lives of hardworking Americans, and their families' livelihoods and financial security," he said.
"Republicans' recklessness threatens our national security, and it's critical that voters know exactly who is putting Americans' lives at risk in pursuit of a wasteful and deeply unpopular partisan agenda."
Mast for his part, has pushed separate legislation to ensure the Coast Guard is paid during the shutdown. But Democrats have rebutted similar standalone bills, instead attempting to force Republicans to re-open the government in full or not at all.
The National Republican Congressional Committee (NRCC) hammered Democratic leadership over that position.
"Nancy Pelosi and House Democrats need to stop playing politics and start doing their jobs so federal workers can get paid and get back to work," said NRCC Spokesman Michael McAdams.
"Voters are seeing the extreme measures Pelosi is willing to take to please her radical caucus of Trump haters and won't forget Democrats put political games before the nation's security."
The Coast Guard's head officer has called the lack of payments "unacceptable."
TSA leaders have also spoken out about the strain its agency is under, with many employees utilizing sick days while they await their next paycheck. And the Donald Trump administration is facing a lawsuit from border patrol agents over being forced to work without pay.
House Speaker Nancy Pelosi has also rescinded an invite for President Trump to give the State of the Union address inside the House chamber, per tradition. Pelosi originally cited security concerns, though DHS Secretary Kirstjen Nielsen said her agency would be prepared for the event.
However, Trump has since backed down, admitting the Jan. 29 date would need to be pushed back without consent from House leadership.
Mast held on to his seat in 2018, defeating Democrat Lauren Baer by 8 percentage points.
Spano won his race by 6 percentage points but has faced accusations of violating campaign finance law by using personal loans during the campaign. Some even called for congressional leaders to refuse to seat Spano, though those ultimately fell on deaf ears.
Both could face competitive contests in 2020. A sample of one of the digital ads, targeting Spano, is below.