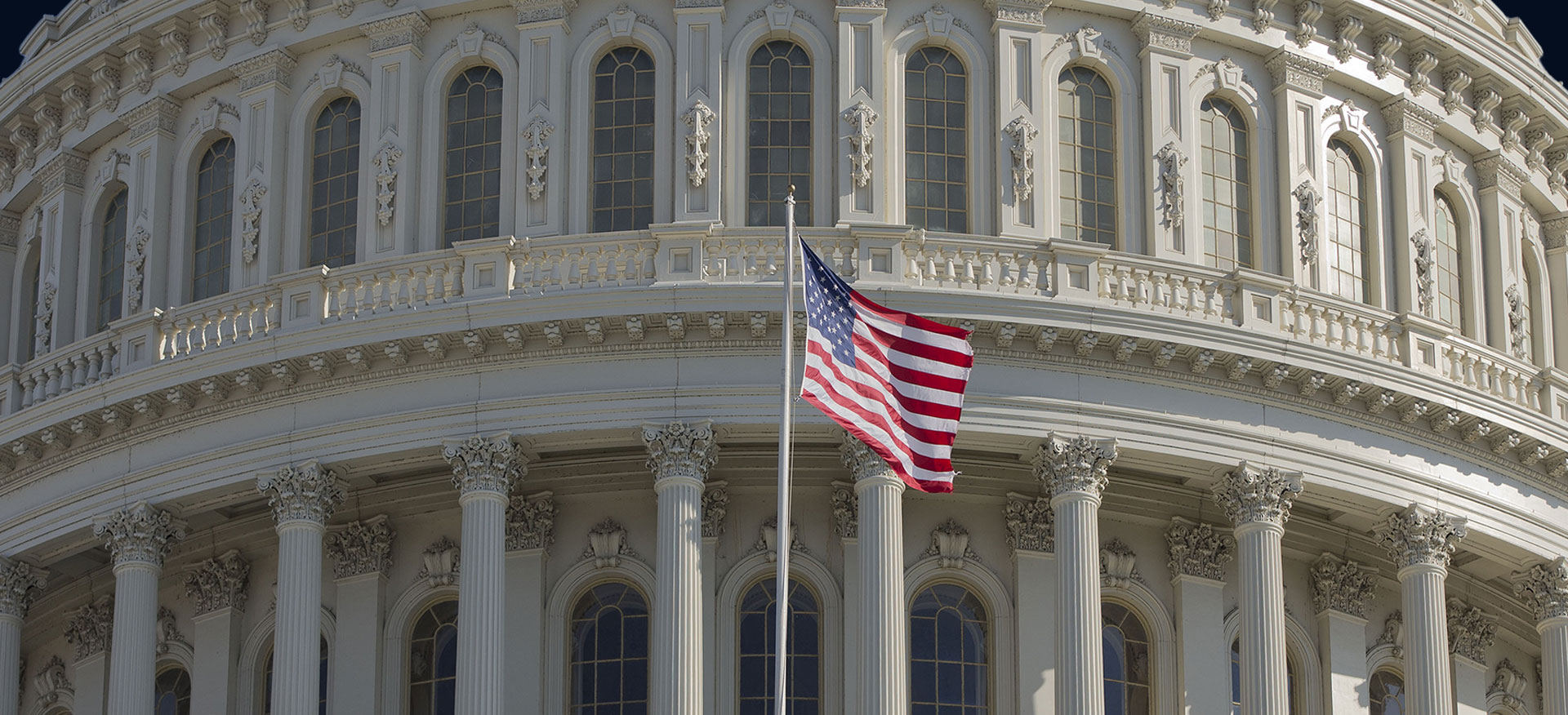 "There is an agreement that follows this [Blue Dogs'] framework," Murphy stated.
Democratic U.S. Rep. Stephanie Murphy is taking at least partial credit for crafting the deal that Congress is pursuing Friday afternoon that would reopen the government for at least three weeks while border security negotiations go ahead in the background.
Murphy, of Winter Park, and the Blue Dog Coalition of moderate Democrats that she leads had suggested a framework for a deal Wednesday that would feature bipartisan, bicameral talks, and on Friday President Donald Trump announced a deal was in place, pending Congressional approval.
The deal would reopen the government through at least Feb. 15. It does not include any money for a border wall.
"The @HouseBlueDogs laid out a clear path to compromise this wk: 1) reopen govt 2) host bipartisan, bicameral summit on border security. Now that there is an agreement that follows this framework, I look forward to hashing out a sensible plan that both sides can agree to," Murphy tweeted Friday afternoon.
Whether the deal came because of a push from the Blue Dogs — who sent their proposal Wednesday to Democratic and Republican leaders in both the House and the Senate — or because federal workers have become active in responding to no paychecks, shutting or slowing down major airports Friday, a deal appears to have emerged, pending approval in both congressional chambers.
"We have reached a deal to end the shutdown and reopen the federal government," Trump announced Friday afternoon in a Rose Garden briefing at the White House.
The Blue Dog Coalition, which Murphy was elected to lead in December, is a group of 26 Democrats in the U.S. House of Representatives focused on fiscal responsibility and a strong national defense.
"Glad that common sense has finally prevailed," Murphy wrote in another tweet. "I've said all along that we cannot negotiate border security under the shadow of a shutdown. I look forward to finding a long-term bipartisan solution that will secure our nation & fund our government."
Other members of Congress from Florida, mostly the Democrats, weighed in quickly Friday.
"Later today the Senate will pass a bill to end the government #shutdown that the House intends to pass & the President will sign. Everyone has committed to moving quickly to make sure impacted federal workers receive their backpay quickly," Republican U.S. Sen. Marco Rubio tweeted.
"After 35 days, I'm pleased that the President finally withdrew from his reckless position and decided to re-open the government for now," Democratic U.S. Rep. Debbie Mucarsel-Powell of Miami wrote. "I will always be for strong, smart, and cost-effective border security. I hope that we can engage in constructive debates about the issues we were elected to tackle, and that federal workers' paychecks aren't held hostage over a policy difference in the future. We cannot govern from one manufactured crisis to the next, and I hope Republicans agree to long-term funding measures to avoid another similar situation."
"The shutdown was irresponsible, causing harm to millions of Americans in the public and private sectors, damaging our economy, and weakening our safety and security," Democratic U.S. Rep. Charlie Crist of St. Petersburg said in a statement. "I strongly support border security, but holding the federal government hostage to push a specific policy proposal was inappropriate and not how our democracy should work. I look forward to discussing enhanced border security proposals in the coming weeks and will continue pressing for passage of legislation to fully fund our government for the remainder of the fiscal year, preventing another shutdown."
"This shutdown has proven that our country relies every day on the vital work of our federal employees," Democratic U.S. Rep. Val Demings of Orlando stated. "They keep our food and skies safe, prevent crime and terrorism, and provide life-and-death services upon which millions of Americans rely. The Democratic Congress has already voted to extend immediately back-pay to everyone who was denied their paychecks. We must not put them in this position ever again."
"I am pleased that we have reached an agreement to end this 35-day government shutdown, the longest in U.S. history," Democratic U.S. Rep. Al Lawson of Tallahassee wrote. "This partial shutdown has been felt across our nation and caused significant damage to America's families, businesses and economy. We should never use our federal employees as a bargaining tool, which is why I gave up my own pay until the government reopened and all 800,000 employees were paid. While I am encouraged by the progress announced today, this is only a temporary solution. It is my hope that in these next three weeks, we can work across party lines to provide smart and effective border security measures that are in the best interest of the American people."
"I am pleased to see President Trump make a deal that reopens the government until February 15th and provides back pay for all federal workers," Republican U.S. Rep. John Rutherford of Jacksonville said in a written statement. "Congressional Democrats now have three weeks to keep the promise they made today to finally come to the table and address the humanitarian and security crisis at our southern border. I am hopeful that we can reach a compromise built on the priorities of DHS experts on the ground to keep our country safe."
"The President announced that he would sign the clean spending bill that Democrats have advocated for since this pointless shutdown began 35 days ago. The Trump shutdown will go down in history as a waste of time and precious resources, needlessly putting hundreds of thousands of American families in peril," Democratic U.S. Rep. Alcee Hastings of Miramar declared in a written statement. "After jeopardizing our nation's security for more than a month, the President's capitulation will finally put this shameful episode behind us. Over the next three weeks, I will continue to oppose funding for the President's ill-informed and wasteful border-wall proposal, and instead advocate for effective border security solutions."
"House Democrats have said from the beginning that we are committed to strengthening border security, but will not negotiate while the government is shut down," Democratic U.S. Rep. Donna Shalala of Miami stated. "While I am relieved the President has finally decided to open the government, the painful situation that he created for 800,000 federal workers and their families was unnecessary. We should never allow a policy difference affect the lives of hard working Americans like this ever again."
"I'm grateful that federal workers will finally go back to work and receive their overdue paychecks," Demoratic U.S. Rep. Ted Deutch of Boca Raton tweeted. "They don't deserve to be political pawns. They deserve our respect for their hard work for our nation. And they certainly deserve a peaceful weekend now that this is over."
"While it is extremely unfortunate that hundreds of thousands of hardworking Americans, like Carmen, had to experience such unnecessary pain, I am grateful that the government is reopening and they will get paid," Democratic U.S. Rep. Frederica Wilson of Miami Gardens tweeted. "It's also imperative to avoid another #TrumpShutdown in 3 weeks!"
"President Trump just put 800,000 families through economic anguish for 35 days, only to cave and admit the obvious: negotiations on border security should occur when the government is open, workers get paid, and the public is protected. I'm heartbroken that so many people had to endure such serious hardship before the President and Senate Republicans grudgingly acknowledged a solution Democrats had offered more than a month ago," U.S. Rep. Debbie Wasserman Schultz of Weston said in a statement. "Once Congress passes this legislation and Trump signs it, Democrats will work across the aisle for robust, truly effective border security solutions that respect our nation's values. President Trump's threat to declare a national emergency if he doesn't get his wall in three weeks, isn't going to work to get his way any better than the unnecessary shutdown did. Going forward, we should pursue the shared goal of truly effective border security and ensure that Americans never suffer like this again."
"Just landed at @MCO to meet with our local @NATCA Air Traffic controllers," Democratic U.S. Rep. Darren Soto of Kissimmee tweeted along with a picture of him talking with air traffic conrollers. "Glad to finally share good news that after 35 days/ 2 missed paychecks, Pres Trump finally agreed with us to reopen government!"
"For 35 days, the country has heard heartbreaking stories from Americans impacted by the irresponsible and unnecessary Trump shutdown," wrote Democratic U.S. Rep. Lois Frankel of West Palm Beach. "I thank our government workers for continuing to work through adversity. I look forward to working in a bipartisan way on smart border security and initiatives that are for the people."
"As Speaker of the House, Nancy Pelosi has an obligation to Congress and the American people to come to the table and negotiate with President Trump. President Trump's decision today to approve stopgap funding for the government was a deal made in good faith and shows he takes the concerns of our national security seriously. Now Speaker Pelosi must do the same," Republican U.S. Rep. Matt Gaetz of Fort Walton Beach insisted in a written statement. "I call on Speaker Pelosi today to quickly and immediately bring a comprehensive border security package before the House for a vote. The safety of American citizens is not, and should not be, a partisan issue. Speaker Pelosi, you have three weeks to develop bipartisan legislation to enhance America's border security. If you fail, or renege on the deal, I call on President Trump to build the wall using the powers granted to the Executive Branch. Madam Speaker, don't let America down."