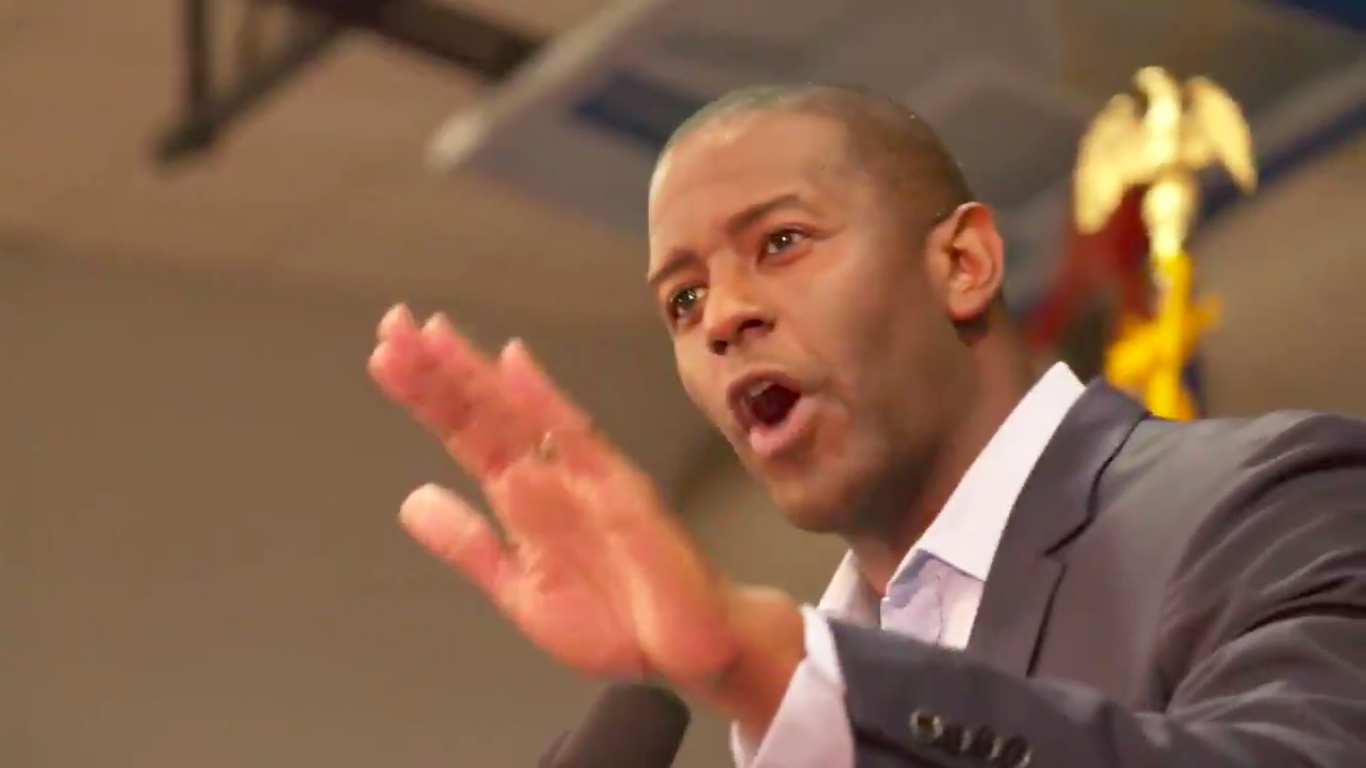 "There for sure will be no settlement," his lawyer said.
Andrew Gillum — former Tallahassee mayor, unsuccessful Democratic candidate for governor, and rumored contender for President in 2020 — will now face a state ethics case.
The Florida Commission on Ethics on Friday found probable cause that Gillum violated the state's ethical standards on elected officials when he accepted gifts from lobbyists and vendors during out-of-town trips to New York City and Costa Rica.
Probable cause means that an investigative body believes it's more likely than not that a violation of law has occurred.
The Tallahassee Democrat reported that Gillum "accepted gifts and 'things of value' during the trips when he knew or should have known they were given to influence his official action" and that the former mayor "failed to report gifts he received" on two of the trips.
"Allegations of ethical improprieties over trips Gillum took while he was mayor to Costa Rica and New York City dogged him in the closing days of the general election," the newspaper said.
"Depending on how the case shakes out, the allegations could further tarnish Gillum, whose political aspirations didn't end with his defeat in the governor's race to former GOP Congressman Ron DeSantis."
Tallahassee businessman Erwin Jackson filed the complaint. He told reporters the commission, in a closed-door session, had found probable cause on five of six counts.
The Times/Herald reported that Barry Richard, Gillum's lawyer, said after a closed-door hearing in Tallahassee "that the case would next go before an administrative law judge, likely in the next 45 to 60 days."
"We're going to have a full evidentiary hearing before an independent judge. It'll be open to the public, and everybody can decide for themselves," Richard said.
"There for sure will be no settlement."