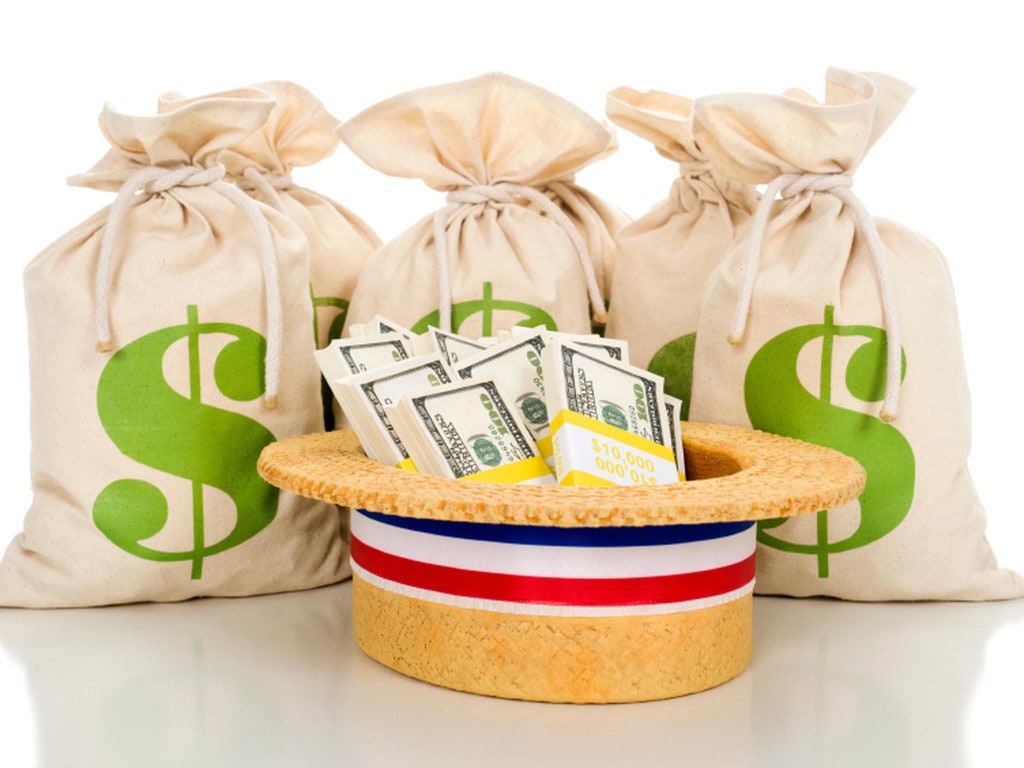 Jane Castor raised more than her opponents during the first half of January.
Dick Greco Jr. jumped with both feet into the money race in Tampa's crowded mayoral election, but his first report isn't promising.
The retired judge raised just over $19,000 since joining the race earlier this month, according to the most recent campaign finance reports.
While it's not a bad two-week haul, most of it ($15,000 to be exact) came from his bank account.
That means Greco raised just $4,100. Not a great start for a candidate with just over a month to gain traction in his late-to-the-game campaign.
Greco collected $1,000 contributions from three donors — Age-Less Medicine, investor John Osterei and lawyer Frank De La Grana.
Greco's only campaign expense so far was the $9,600 and some change for the qualifying fee to run.
Excluding David Straz's mostly self-funded campaign, former Tampa Police Chief Jane Castor is narrowly leading the money race with former Hillsborough County Commissioner Ed Turanchik nipping at her heels.
Castor raised more than $225,000. Turnanchik is just $3,000 behind. But Castor seems to have more fundraising momentum. She brought in a little more than $17,000 from January 1-18, according to financial reports filed Friday. Turanchik raised about $13,000 during the same period.
Castor is enjoying support from the law enforcement community, reporting several low-dollar contributions from those in uniform or retired. She also brought in six top-dollar donations of $1,000 each, the maximum allowable under election law.
Castor also posted her most significant spending yet in the campaign — shelling out about $74,000.
That includes $29,000 Deliver Strategies in Arlington, Virginia for advertising and $16,500 to Frederick Polls, presumably for internal polling. She also paid the nearly $10,000 qualifying fee and made payments for rent and staff.
Turanchik, meanwhile, spent about $33,000, which includes the qualifying fee and $7,500 on polling from SEA Polling. He also made payments to consultants including $2,500 to his son, John Turanchik and $2,700 to Blue Ticket Consulting.
While Straz, a retired wealthy businessman and philanthropist, dumped $1.5 million of his own money into his campaign, he's also collecting campaign cash from supporters.
Straz raised about $9,000 during the latest reporting period. That includes a $250 contribution from Tampa City Council member Frank Reddick, a decent nod to the city's African-American community and a key voting bloc. Straz also tapped recent union endorsements, pulling in $500 each from the local Ironworkers union PAC and the local electrical workers PAC.
Straz's total earnings, including personal loans, sits at more than $1.6 million. Straz spent all but $200,000 of that. His January spending so far is indicative of his aggressive buying power, shelling out another $136,000.
Straz paid Washington D.C. based Fieldworks $38,000 for canvassing. Ironically, the company provides grassroots campaign strategies to those who can afford it.
He also shelled out more than $17,000 to the Tyson Organization in Texas for political consulting, another grassroots strategy shop.
Straz also cut a check to Jarrod Holbrook for campaign management and made several other small payments to about a dozen various campaign workers including Republican Peter Cracchiolo.
Tampa City Council member Harry Cohen also had a decent fundraising haul, bringing in nearly $15,000. That brings his total campaign take to $134,000.
Cohen received five top-dollar contributions from local developer DDA Development, businessman Philip Casey, doctors Steven Weissman and Sharon Stein and disbarred attorney Edward Rood. Rood was disbarred in 1993 following more than a decade's worth of mounting ethics complaints.
Cohen spent $26,000 including the county qualifying fee and $10,000 in payments to staff.
Mike Suarez, who is also a current Tampa City Council member, and small business consultant Topher Morrison had not yet posted their latest reports as of the close of business Friday.