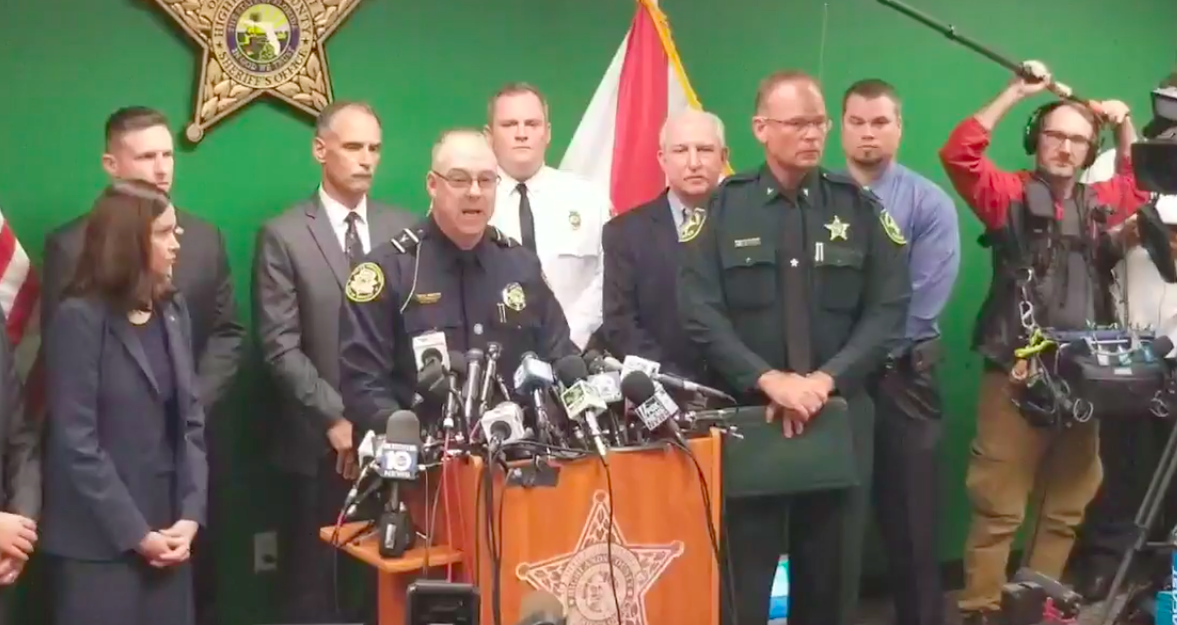 Identities of the deceased may still be released in court discovery.
In choosing not to release the names of multiple victims killed Wednesday in a mass shooting, Sebring Police Chief Karl Hoglund sparked new debate over Marsy's Law.
Florida voters in November approved amending the state constitution to expand crime victims' rights.
Provisions of the law include requirements crime victims be informed of their rights and the services available to them, an entitlement to updates on criminal proceedings, a right to know about meetings between the accused and state attorneys before plea deals agreed to, and the option to attend and speak during court proceedings.
But Hoglund said the law also expands privacy rights for victims, and that the families of five people killed in a shooting at SunTrust this week can elect whether names of the deceased be released to the public.
That's not specifically enumerated, legal experts say, but then not much is.
"The law has created more questions than answers, which I can only foresee being resolved through litigation when each subject comes up," said Larry Eger, 12th Judicial Circuit public defender.
Sebring police say shooter Zephen Xaver killed five people in SunTrust building. But Hoglund in a news conference said not all victims' families want identifies revealed.
"While in contact with the victims' families, several requested that we not release their information in accordance with Marsy's Law," he said. "I'm going to honor their requests."
Families for two of the victims, Cynthia Watson and Marisol Lopez, wanted the names of their family members publicized, and Hoglund said he would honor that desire as well.
But historically, Florida law enforcement officials released the names of homicide victims in a timely fashion once next of kin received notification of the death.
Michael Barfield, board president for the ACLU of Florida, said he considers the move false comfort for families. That's because Florida law requires discovery documents in court cases to be made public once shared with defense attorneys.
"The right to privacy in Florida's constitution contains a provision specifically that says it is not trumped by the right of public access," Barfield said.
That means in as soon as a few weeks, the names of the shooting victims will likely come out through documents detailing Xaver's alleged crimes.
"It's a hollow premise," Barfield said. "At some point, their identities have to be revealed. Depositions will have to be taken. People will have to appear in court."
Of course, other shield laws specifically prevent the release of individual crime victims' names. Minors and victims of sexual crimes get identified with initials.
But even in those cases, identities can ultimately become public in high-profile crimes when victims testify in court.
Still, some victim's rights advocates, many of whom pushed for laws in other states allowing the names of victims to be withheld from public released, applauded Hoglund's decision.
Paul Cassell, a University of Utah professor, told The Associated Press that exposing the families to unwanted scrutiny served no public interest.
"Is it really necessary for the public to have the names of all five victims to understand what's happening down there and what's going on?" Cassell said.
"I don't think there's a public interest in the specific names of the victims in the immediate aftermath, so I think the law is working as it's intended and having a beneficial effect for families that are grieving right now."
But the very question for many in the legal community validates the greatest concern about Marsy's Law, that it's well-intentioned but poorly thought out.
To whom to victims' rights extend? In cases of legal discrepancies, what other laws will be superseded by the constitutional amendment? While it may not apply in this case, will Marsy's Law be used in the future to protect accusers in crimes, even when the defendant isn't convicted? And so long as a case hasn't be resolved in a court of law, when do you determine someone has victim's status in the first place?
The debate also puts media in a place of asking questions about law enforcement and victims' families don't wish to enter, but which the broader public wants to know.
After the Parkland shooting in 2018, many survivors and families members expressed frustration more attention showered on the shooter. Survivor-turned-activist David Hogg promoted the #NoNoteriety hashtag in Twitter. And Parkland father Andrew Pollack, whose daughter Meadow died in that shooting, started referring to the alleged killer on social media only by his court case number.
But while Xaver's name has been prominently published in the wake of the shooting, there's been little written about the unidentified victims outside controversy around Marsy's Law.
Barfield said he supports protecting victims' names in certain crimes, but in most instances, the public ends up better served by disclosure.
"Ultimately, any value to Marsy's law is fleeting," he said.