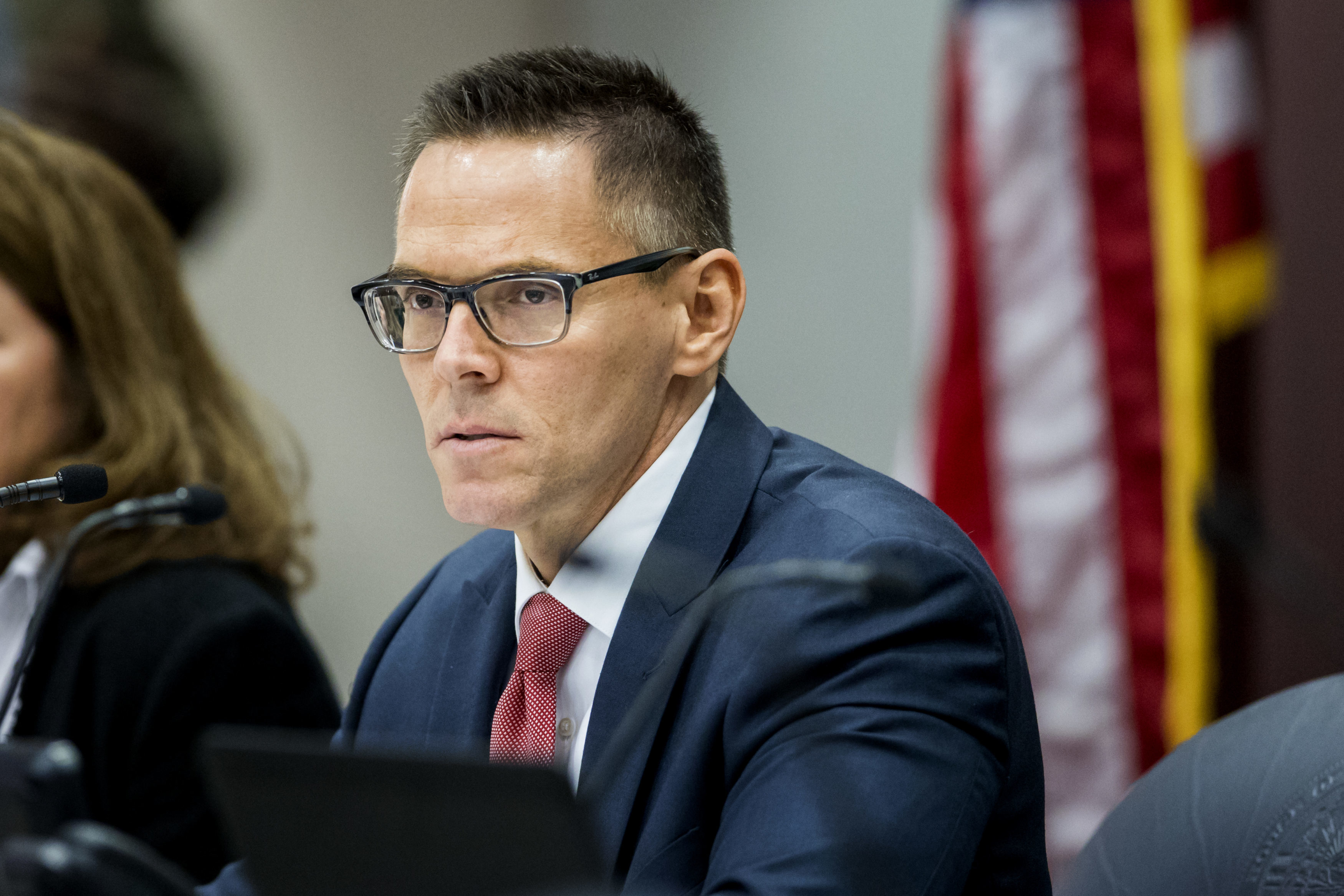 The freshman lawmaker did not repay those loans within his own self-imposed deadline.
Republican Congressman Ross Spano still owes himself and other campaign donors $170,000 from what might have been illegal loans.
That's according to Spano's year-end Federal Elections Commission report. A spokesperson for Spano claims the loans were paid back before the end of the year from a personal loan Spano took out and said that information would be reflected in personal finance reports due in May. 
Spano said in a letter to the Federal Election Commission in December that he financed his congressional run with personal loans, a violation of campaign finance regulations.
Spano borrowed $180,000 from two friends, $70,000 from Karen Hunt and $110,000 from Cary Carreno, which he contributed to Ross Spano for Congress in four installments made between May 3 and Oct. 29.
"While FEC forms don't include a box to check for 'campaign finance crimes,' Congressman Spano's latest filing makes his corruption crystal clear," DCCC Spokesperson Melissa Miller said. "His serious legal and ethical lapses make him an unfit Representative for the people of Florida's 15th District."
Miller jokingly listed Spano as a Republican from "Money Laundromat" in a release highlighting the latest FEC report.
After admitting he might have violated elections laws, Spano claimed he had received bad advice about the contributions and, at the time, thought it was legal.
In a letter to the FEC disclosing the potential violation, Spano said the loans carried a 5 percent annual interest rate and would be repaid in full by the close of the next week.
The latest report shows Spano might not have repaid those loans within his own self-imposed deadline. Questions later rose about whether or not Spano had also broken election laws in 2012.
Spano's opponent in the 2018 election, Democrat Kristen Carlson, has since asked the FBI to investigate the potential violation. Carlson lost the race by six points, but that was still considered a decent showing in a district that favors conservatives.
Another Lakeland woman, Jan Barrow who chair's the Lakeland Democratic Women's club, also filed an ethics complaint against Spano.
Despite the onslaught of complaints, Spano has been serving in Congress since being sworn in early January.
He represents the 15th Congressional District in Lakeland and surrounding areas. Spano succeeded Dennis Ross, the Republican who vacated the seat this year.